Ricardo, my unforgettable friend

By Max Lesnik
May 3, 3033
Translated and edited by Walter Lippmann for CubaNews.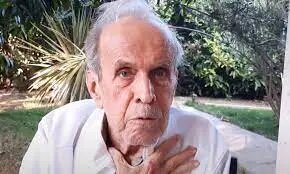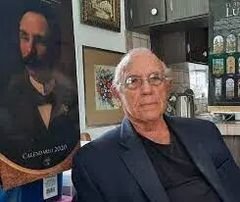 "You look Death in the face", Ricardo Alarcón once told me on one occasion, at a time when we were both in grave danger, in the face of an attack by the Batista police in the midst of a student riot, descending the university steps with the leader of the FEU, José Antonio Echevarría.
And that is how Ricardo Alarcon left the world of humans, looking death in the face, to enter the altar of the Cuban homeland as a worthy revolutionary of Mambisa lineage, for the "De Quesada", an independentista family that has left only glories and sacrifices and never unworthy betrayals.
I did not have the opportunity to give a final embrace to my dear friend who had in me the affection of a brother as Alfredo Guevara, Eusebio Leal, Jesús Montané and Manuel Piñeiro Losada were in life, all of them deeply Martiano and Fidelista until the last breath of their fruitful existences.
When I arrived in Havana last Thursday, April 28, Ricardo was already in a very serious condition. I was unable to give him a goodbye hug. His daughter Margarita -whom I love as one of my daughters- told me with sorrow that Ricardo was already in a death trance, the man who said like Marti "that death is not true when the work of life is fulfilled".
His daughter Margarita and his grandson Ricardito, my godson by baptism, who in spite of his short years already has the vigor and the natural intelligence of the grandfather who was gone, who saw in him, as the prolongation of his existence on earth, are left.
His fruitful diplomatic career as Cuba's delegate to the United Nations, of whom it was said at the time that he was the most brilliant ambassador of the multitudinous international forum of the UN at the time, as well as in Cuba, his very skilful presidency for more than two decades of the Cuban Parliament, also remain for history. of the Cuban Parliament.
One of the greats of the "Centennial Generation" has died. A devoted Martiano and faithful Fidelista. For me, he will always be simply "Ricardo", my unforgettable friend.