Youth in the USA Reject Capitalism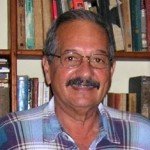 By Manuel E. Yepe
http://manuelyepe.wordpress.com/
A CubaNews translation.
Edited by Walter Lippmann.
A very recent survey by the elite and prestigious, Harvard University in Massachusetts, indicates that most young Americans reject the basic principles of the US economy and do not support capitalism.
This is a fact of major political importance, considering that, since the end of the Cold War, all US internal and external propaganda has had as its primary objective the formation of a free market-oriented consciousness and the protection of corporations and private capital in general, dismissing the social purposes of the state.
In fact, in its foreign policy, Washington conflates the terms "capitalism" and "democracy", to the extent that it almost never uses the first term. Its capitalist allies in are called "democracies" and those who do not accept its global hegemony are not. It's as simple as that.
The Harvard University survey, which polled young adults between ages 18 and 29, found that 51 percent of respondents do not support capitalism. Just 42 percent said they support it.
According to the pollsters, most respondents who said they don't support capitalism said they were concerned about the unpredictability of the free-market system.
"Capitalism can mean different things to different people, and the newest generation of voters is frustrated with the status quo, broadly speaking." Zach Lustbader, a senior at Harvard involved in conducting the poll, argues that "the word 'capitalism' doesn't mean what it used to in the US. For those who grew up during the Cold War, capitalism meant freedom from the Soviet Union and other totalitarian regimes. For those who grew up more recently, capitalism has meant a financial crisis from which the global economy still hasn't completely recovered."
Although the information on the results of the survey, provided by Amy Cavenaile in The Washington Post on April 24, 2016, does not clarify what alternative socio-economic systems the young people in the poll would prefer, it indicated that 33% percent said they supported socialism. The survey had a margin of error of 2.4 percentage points.
A subsequent survey that included people of all ages found that somewhat older Americans also are skeptical of capitalism. Only among respondents at least 50 years old was the majority in favor of capitalism.
Although the results are startling, Harvard's questions are in accord with other recent research on how Americans think about capitalism and socialism. In 2011, for example, the Pew Research Center found that people ages 18 to 29 were frustrated with the free-market system.
In that survey, 46 percent had positive views of capitalism, and 47 percent had negative views. As to socialism, by contrast, 49 percent of the young people in Pew's poll had positive views, and just 43 percent had negative views.
On specific questions about how best to organize the economy, the Harvard poll found a greater influence of capitalist ideas among young people. Just 27 percent believe government should play a large role in regulating the economy, and just 30 percent think the government should play a large role in reducing income inequality. Only 26 percent said government spending is an effective way to increase economic growth.
Yet 48 percent agreed that "basic health insurance is a right for all people." And 47 percent agreed with the statement that "basic necessities, such as food and shelter, are a right that the government should provide [it] to those unable to afford them."
It has been considered that Bernie Sanders' campaign for the Democratic Party nomination for the Presidential election has been a significant factor in the changes detected now. The fact that so many young people feel moved by the word of a candidate of such an advanced age was a great surprise.
What the polls are now showing about US youth is rather significant. It could be the prelude to major changes within and beyond the borders of the American superpower.
May 3, 2016.
Jóvenes en EEUU Rechazan el Capitalismo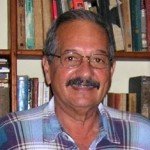 Por Manuel E. Yepe
http://manuelyepe.wordpress.com/
Una muy reciente encuesta realizada por la elitista, aunque prestigiosa, Universidad de Harvard, en Massachussets, indica que la mayoría de los jóvenes estadounidenses rechaza los principios básicos de la economía de Estados Unidos y que no se consideran a sí mismos compatibles con el capitalismo.
Es este un dato de la mayor importancia política, razonando que desde el fin de la guerra fría toda la propaganda interna y hacia el exterior de Estados Unidos ha tenido como objetivo fundamental la formación de una conciencia orientada al libre mercado y a la protección de las corporaciones y el capital privado en general, con desdeño de los fines sociales del Estado.
De hecho, en su política exterior, Washington confunde los términos "capitalismo" y "democracia" a tal extremo que casi nunca utilizan el primero. Sus aliados en el capitalismo son "democracias" y los que no aceptan su hegemonía global no lo son, así de sencillo.
La pesquisa de la Universidad de Harvard, que encuestó a jóvenes estadounidenses de entre 18 y 29 años de edad, reveló que el 51% de ellos no apoya al capitalismo contra el 42 % que si es partidario de este sistema.
Según los encuestadores, la mayoría de los encuestados que dijo no sentirse compatibles con el capitalismo atribuyen sus discrepancias a los vaivenes del libre mercado.
"El capitalismo puede significar diferentes cosas para diferentes personas, y la generación más nueva de votantes está frustrada con el status quo, en términos generales". Zach Lustbader, uno de los expertos de Harvard que condujo la encuesta, argumenta que el término "capitalismo" no tiene hoy en Estados Unidos el mismo significado que antes. A los que crecieron durante la Guerra Fría, les inculcaron la idea de que el capitalismo era un arma para liberar a la Unión Soviética y a otros regímenes totalitarios. Pero para otras
generaciones mas recientes el capitalismo ha significado una crisis financiera constante de la que la economía global aún no se ha recuperado.
Aunque la información sobre los resultados de la encuesta que brinda Amy Cavenaile en The Washington Post el 24 de abril de 2016, no aclara cuales otros sistemas socio-económicos preferirían los jóvenes como alternativa, se indica que el 33 % de ellos elegiría el socialismo. La encuesta tiene un margen de error de 2,4 puntos porcentuales. Un posterior estudio que incluyó a personas de todas las edades reveló que entre estadounidenses algo mayores también existe escepticismo acerca del capitalismo. Sólo entre encuestados que sobrepasan los 50 años de edad hubo una mayoría a favor del capitalismo.
Aunque estos resultados son sorprendentes, Harvard los compara con otros estudios recientes acerca de lo que piensan los estadounidenses sobre el capitalismo y el socialismo. En 2011, por ejemplo, el centro de Investigación Pew encontró que en personas de 18 a 29 años de edad existía mucha frustración con el sistema de libre mercado.
En ese sondeo se constató que el 46% de la ciudadanía tenía puntos de vistas positivos acerca del capitalismo, y 47 % tenía opiniones negativas. En relación con el socialismo, por el contrario, 49 % de los jóvenes en la encuesta de Pew tenían opiniones positivas, y sólo el 43 % tenían opiniones negativas.
La encuesta Harvard halló una mayor influencia de las ideas capitalistas en los jóvenes estadounidenses ante preguntas específicas sobre la mejor manera de organizar la economía. Sólo el 27 % cree que el gobierno debe jugar un papel importante en la regulación de la economía, únicamente el 30 % cree que el gobierno debe desempeñar un papel substancial para reducir la desigualdad de los ingresos y apenas el 26 % dijo que el aporte gubernamental era una manera eficaz para impulsar el crecimiento económico.
Pero el 48 por ciento aceptó que "tener seguro de salud es un derecho para todas las personas". Y un 47 % estuvo de acuerdo con la declaración de que "las necesidades básicas, como alimento y vivienda, son derechos que el gobierno debe proporcionar a quienes que no pueden pagarlos".
Se ha considerado que la campaña de Bernie Sanders por la candidatura presidencial del partido demócrata ha constituido un factor significativo en los cambios que ahora se constatan. El hecho de que tanta gente joven se sintiera movilizada por el verbo de un aspirante de tan avanzada edad sorprendió grandemente.
Lo que ahora las encuestas están demostrando en la juventud estadounidense no es algo de poca monta. Podría ser el preludio de grandes cambios en y más allá de las fronteras de la superpotencia americana.
Mayo 3 de 2016.