US Differentiates Between Coups in Brazil and Venezuela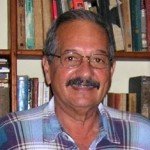 By Manuel E. Yepe
http://manuelyepe.wordpress.com/
A CubaNews translation.
Edited by Walter Lippmann.
A US State Department spokesperson repeatedly refused to comment on the momentous political crisis in Brazil during his June 3 press briefing. He gave evidence of the sharp contrast between his long and loquacious criticisms of neighboring Venezuela and Washington's complicit tolerance of the parliamentary coup in Brazil.
This was reported on the alternative website AlterNet by journalist Zaid Jilani, who actively participated as a reporter in the press conference given on June 3rd by US State Department official spokesperson Mark Toner.
In a dispatch by Jilani, published by digital website The Intercept and other alternative media,  it was reported that, when questioned about this sharp contrast, Toner, visibly excited, said: "I don't have anything to comment about the ongoing political dimensions of the crisis in Brazil."
The US "hard" foreign policy intends to apply to Venezuela the Inter-American Democratic Charter of the Organization of American States (OAS) imposed by the Washington on the continent following September 11, 2001. It's goal was to strengthen United States domination in the context of the New York terrorist events used as a pretext for President George W. Bush President George W. Bush 's declaration of the "war on terrorism".
In the case of Brazil, the United States tries to justify the "soft" parliamentary, judicial and media coup d'état against President Dilma Rousseff's government. Her impeachment's legitimacy has been rejected by most experts and observers who are not subject to the networks of international corporate media controlled by Washington.
The State Department has been extremely repetitive in its criticism of Venezuela's progressive government. It accuses that government of applying popular policies contrary to the hegemonic interests of the global corporations. By contrast, it has been silent about the takeover of the government in Brazil by a staunchly right-wing, pro-business government that is making the privatization of state industry a priority.
The debate with Toner at the press conference began when The Intercept journalist (Zaid Jilani) asked Toner why the U.S. has been joining in regional criticisms of Venezuela's government for its alleged democratic backsliding, but has ignored Brazil's political crisis, where right-wing lawmakers voted on May 12 to suspend the democratically-elected President from government and to open impeachment proceedings against the head of state.
It was then that veteran Associated Press State Department reporter Matt Lee jumped into the fray, asking if the impeachment of former President Dilma Rousseff was itself "valid."
Toner continued to dodge, declaring U.S. confidence in Brazilian institutions. "But we're very concerned about the current development of political events in Venezuela…" he said.
"And why aren't you very concerned about a similar situation in Brazil?" Lee probed.
"Again — well, look, I've said my piece. I mean, I don't have anything to add," Toner concluded.
When Pam Dawkins of Voice of America asked about Venezuela and "the state of democracy there" in light of the delay of a proposed recall referendum put forth by the country's opposition, Toner's tone changed dramatically. In a response that went on for two full minutes, Toner waxed moralistic, asking Venezuela to respect democratic norms.
"We call on Venezuela's authorities to allow this referendum to move forward and thus ensure that Venezuelans can exercise their right to participate in this process in keeping with Venezuela's democratic institutions, practices, and principles consistent with the Inter-American Democratic Charter."
Lee felt obliged to note again the contrast between Toner's long critical response about the situation in Venezuela and the two phrases about Brazil "which is a much bigger country and with which you have enjoyed better relations."
Then another reporter jumped into the fracas, asking Toner if the composition of the new Brazilian cabinet –composed entirely of men, many of them tied to large industries in the country– that replaces the cabinet led by the first female head of state in Brazil's history raised any concerns.
"Look, guys, I will see if we have anything more to say about the situation in Brazil," Toner concluded, to get rid of the embarrassing situation in which he had been placed because of the ambivalence of the "two-faced" imperialist foreign policy.
June 11, 2016.
DISTINGUE EEUU GOLPES EN BRASIL Y VENEZUELA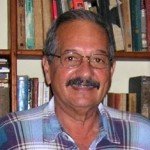 Por Manuel E. Yepe
http://manuelyepe.wordpress.com/
Un portavoz del Departamento de Estado estadounidense se negó reiteradamente a comentar la actual crisis política en Brasil y estableció un inconsecuente contraste entre su larga y mordaz crítica contra el gobierno de Venezuela y la cómplice tolerancia de cara a los "golpistas parlamentarios" en Brasilia.
Así lo reportó en la red alternativa AlterNet el periodista Zaid Jilani, quien participó activamente como reportero en la conferencia de prensa que ofreció el 3 de junio, Mark Toner, funcionario de la cancillería estadounidense y su portavoz oficial.
En un de despacho de Jilani aparecido en la publicación digital The Intercept y otros medios alternativos se cuenta que, cuestionado acerca del agudo contraste en que incurrió, Toner respondió visiblemente excitado: "no tengo nada que comentar sobre las  actuales dimensiones políticas de la crisis en Brasil."
La política exterior "dura" estadounidense pretende aplicar a Venezuela la Carta Democrática de la Organización de Estados Americanos (OEA) impuesta por Estados Unidos al continente aquel nefasto 11 de septiembre de 2001, para fortalecer la dominación de Estados Unidos en el contexto de los acontecimientos terroristas en Nueva York que sirvieron de pretexto para la declaración por el presidente George W. Bush de la guerra contra el terrorismo.
En el caso de Brasil, Estados Unidos intenta justificar el golpe "blando" de estado parlamentario, judicial y mediático contra el gobierno de Rousseff,  juicio político cuya legitimidad ha sido rechazada por la mayoría de los expertos y observadores no sometida a las redes de la prensa corporativa internacional que controla Washington.
El Departamento de Estado ha sido sumamente reiterativo en sus críticas al gobierno progresista venezolano, al que reprocha aplicar políticas populares contrarias a los intereses hegemónicos de las corporaciones globales, y sin embargo guarda sigilo respecto a la toma del gobierno en Brasil por un régimen pro empresarial, de derecha, incondicional partidario de la privatización de las industrias del estado como una prioridad de gobierno.
El debate con Toner durante la conferencia de prensa comenzó cuando el periodista de Intercept (Zaid Jilani) preguntó a Toner por qué Estados Unidos se había unido a las críticas y amenazas al gobierno de Venezuela por supuestos retrocesos democráticos, en tanto ignora la crisis política de Brasil, donde legisladores de la derecha votaron el 12 de mayo por la separación del gobierno de la Presidenta Dilma Rousseff e iniciaron un proceso de impeachment contra la democráticamente electa Jefa de Estado.
Fue entonces cuando se incorporó a la discusión el veterano reportero de la Associated Press en el Departamento de Estado, Matt Lee, preguntando si la destitución de la ex Presidenta Dilma Rousseff había sido legalmente "válida".
Toner, desviando el sentido de lo que se debatía, se limitó a reafirmar la confianza de Estados Unidos en las instituciones brasileñas. "Pero estamos muy preocupados por el desarrollo de los acontecimientos políticos en Venezuela…", dijo..
"¿Y por qué no les preocupa una situación similar en Brasil?", preguntó Lee. "Bueno, miren, yo he dicho lo mío y no tengo nada más que añadir", selló Toner. Cuando Pam Dawkins, corresponsal de la Voz de las Américas, preguntó sobre el estado de la democracia en Venezuela "a la luz de la demora en la aprobación de la propuesta del referéndum revocatorio que ha presentado la oposición", Toner resurgió con una extensa respuesta de corte moralista enfatizando en que Venezuela debía respetar las normas democráticas.
"Hacemos un llamado a las autoridades de Venezuela para que permitan este referéndum y así aseguren que los venezolanos puedan ejercer su derecho a participar en este proceso en consonancia con las instituciones democráticas, las prácticas y los principios conformes con la Carta Democrática Interamericana."
Lee se sintió obligado a observar una nueva vez el contraste entre la extensa respuesta crítica acerca de la situación en Venezuela y las apenas dos frases sobre Brasil, "que es un país mucho más grande y con el que hemos tenido más amplias relaciones."
Cuando otro reportero se incluyó en el debate, preguntando a Toner si para él era motivo de preocupación la composición del nuevo gabinete brasileño – integrado enteramente por hombres, muchos de ellos estrechamente vinculados a grandes negocios del país, en reemplazo del gabinete liderado por la primera mujer Jefa de Estado en la historia de Brasil.
"Miren, chicos, tendré que ver si tenemos algo más que decir acerca de la situación en Brasil", concluyó Toner para liberarse de la embarazosa situación en que se hallaba colocado a causa de la ambivalencia de la política exterior imperialista "a dos velocidades".
Junio 11 de 2016.