Sanders Wants to Debate Real Issues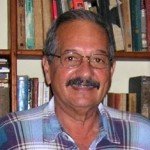 By Manuel E. Yepe
http://manuelyepe.wordpress.com/
A CubaNews translation.
Edited by Walter Lippmann.
Another novelty introduced by the campaign of Democratic Party presidential candidate Bernie Sanders in his bid to win voters for his candidacy is the complaint made about the sad role of candidates and the media interested in sharpening antagonisms between candidates based on purely personal or trivial matters instead of focusing on the real issues of the country.
In a speech he gave in Santa Barbara, California recently, Sanders called on the media to be objective when reporting on his campaign.
"I have a problem with the New York Times, because, from the first day, it has been trying to ignore my campaign and has been very negative toward it."
"Our campaign is aimed at defeating Secretary Clinton regarding real problems. I want to break up the big banks, she does not. I want to raise the minimum wage to $15 an hour; she wants $12 an hour. I voted against the war in Iraq, she voted for the war in Iraq. I think we should ban fracking, she does not."
"I think we should establish a tax on coal and aggressively address the problems of climate change, which is not her position. Those are some of the issues for which I am campaigning …"
"The New York Times interviewed a handful of people, made a report and published it on the front page. These are problems to the New York Times but not my campaign."
Sanders has argued that for the Democrats to win against Trump in November, "they would have to meet the needs of workers, confront Wall Street, confront greedy US corporations, and then also face the communications media."
Pressed by a reporter for an opinion on the FBI investigation of Hillary Clinton's email practices when she was Secretary of State, Sanders said that Americans are tired of such issues in the political debate.
"I think the media and candidates need to talk about the reasons that cause the decline of the middle class, and about why we have such high levels of income and wealth inequality."
Certainly, in California, Sanders addressed very tangible issues such as the rights of agricultural workers, of President Obama's deportation policy which divides immigrant families, the drought that has lasted for years, and other local issues such as the  poisoned groundwater that causes asthma and birth malformations.
As reported by CNN, Sanders was introduced to a crowd in Bakersfield by the son of the popular Chicano farmworkers labor leader Cesar Chavez, who said that, if his father were alive, he would be a follower of Sanders. Right away, other supposed or real relatives of Cesar Chavez appeared to deny this, but Sanders' campaign did not pay attention to this kind of problem.
Sanders told his supporters in the Central Valley community that there was still much to be done to help agricultural migrant workers. He said he had "no doubt that, just as here in the valley, agricultural workers are exploited throughout the country".
He asserted that when they are paid very low wages, when they are exposed to pesticides, and when the tap water they get is not drinkable, responsibility lies with the corporations which own the farms and the corporations that buy the products of these farms.
Jeff Weaver, Sanders' campaign manager, told The [UK] Guardian, one day before the California primary, that he was convinced that the possibilities for the Vermont senator were remarkable, because he had demonstrated his capacity to mobilize the masses in these big events just by his presence, as he did with his surprising victory in the Michigan primary when the polls had placed him ten points behind.
What everyone overlooks is that, although Secretary Clinton obviously has accumulated a substantial advantage, there is an incredible source of support for the senator which has not yet come to light in the process. Senator Sanders' type of intensive campaign has actually moved many voters, said Weaver.
Even if it does not achieve the ultimate goal of winning the Democratic nomination to the White House for Sanders, his successful and surprising campaign has cast doubt on many myths and taboos about the political thinking of ordinary Americans. In reality, they are products of circumstantial situations that have opened spaces to fascism in the United States and have left deplorable footprints in the history of that great nation.
June 7, 2016.
SANDERS Y EL DEBATE DE PROBLEMAS REALES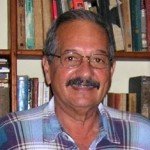 Por Manuel E. Yepe
http://manuelyepe.wordpress.com/
Otra novedad introducida por la campaña del precandidato presidencial del partido demócrata Bernie Sanders en su puja por ganar votantes para su candidatura es la denuncia que ha hecho acerca del triste papel de los aspirantes y medios más interesados en agudizar los antagonismos entre candidatos en aspectos puramente personales o triviales en vez de centrarse en los problemas reales de la nación. En un discurso que formuló en Santa Barbara, California, Sanders llamó a los medios de prensa a ser objetivos al reportar sobre su campaña. "Tengo un problema con el New York Times, porque desde el primer día ha estado tratando de desentenderse de mi campaña y ha sido muy negativo respecto a ella".
"Nuestra campaña está dirigida a derrotar a la secretaria Clinton respecto a los problemas reales. Yo quiero destrozar los grandes bancos, ella no. Quiero aumentar el salario mínimo a $15 la hora, ella quiere $12 la hora. He votado contra la guerra en Irak, ella votó por la guerra en Irak. Creo que deberíamos prohibir el fracking, ella no. Pienso que debemos fijar un impuesto sobre la hulla y tratar agresivamente los problemas del cambio climático, lo que no es la posición de ella. Ésos son algunos de los temas por los que estoy haciendo campaña…
El New York Times entrevista a un puñado de personas, hace un reportaje y lo publica en primera plana; esos son problemas para el New York Times pero no los de mi campaña." Sanders ha sostenido que para que los demócratas puedan ganar contra Trump en noviembre, "tendrían que atender a las necesidades de los trabajadores, enfrentar a Wall Street, enfrentar la codicia de las corporaciones estadounidenses, y luego enfrentar incluso a los medios de comunicación."
Presionado por un periodista para que opinara sobre la investigación del FBI acerca de las prácticas de correo electrónico de Hilary Clinton cuando era Secretaria de Estado, Sanders opinó que los estadounidenses están cansados de ese tipo de elementos en el debate político. "Creo que los medios de comunicación y los candidatos tienen que hablar sobre las razones que provocan que esté en decadencia la clase media y acerca de por qué tenemos tan grandes niveles de desigualdad del ingreso y la riqueza".
Ciertamente, en California Sanders ha abordado cuestiones muy tangibles de los derechos de los trabajadores agrícolas, de la política de deportación del Presidente Obama que divide las familias inmigrantes, de la sequía que se sufre hace años y temas locales como los de aguas subterráneas envenenadas que provocan asma y defectos congénitos.
Según informó la CNN, Sanders fue presentado a una multitud en Bakersfield por el yerno del popular líder de los trabajadores agrícolas chicanos Cesar Chávez, quién manifestó que si éste siguiera vivo, sería un seguidor de Sanders. Enseguida aparecieron otros supuestos o verdaderos parientes de Cesar Chávez a negar que tal habría sido la actuación del citado fallecido dirigente de los trabajadores agrícolas, pero la campaña de Sanders no prestó oídos a este tipo de problema.
Sanders dijo a sus partidarios en la comunidad de Valle Central que todavía había mucho por hacer para ayudar a los trabajadores agrícolas migrantes. Manifestó que "no tenía duda alguna de que al igual que aquí en el valle, son explotados los trabajadores agrícolas en todo el país".
Aseveró que cuando se les pagan salarios muy bajos, cuando son expuestos a pesticidas y el agua que sale de sus llaves no es potable, la responsabilidad recae en las corporaciones que son dueñas de las granjas y las corporaciones que les compran sus productos a esas granjas.
Jeff Weaver, Director de la campaña de Sanders, dijo al diario The Guardian un día antes de las primarias de California que estaba convencido de que las posibilidades que aún tenía el senador de Vermont eran notables, porque él había demostrado capacidad de movilizar a las masas en esos grandes eventos tan solo con su presencia, como lo hizo con su sorpresiva victoria en las primarias de Michigan cuando las encuestas lo situaban detrás por diez puntos. "Lo qué todo el mundo pasa por alto es que, aunque la Secretaria Clinton obviamente ha acumulado una sustancial ventaja, hay una increíble fuente de apoyo para el senador que aún no ha salido a relucir en el proceso. Un tipo de campaña intensiva como la del Senador Sanders realmente mueve muchos votantes, subrayó Weaver.
Aunque no alcanzara el objetivo supremo de llevar a Sanders a la candidatura demócrata para la Casa Blanca, su tan exitosa como sorprendente campaña ha logrado poner en duda muchos mitos y tabúes acerca del pensamiento político del estadounidense común que son en realidad productos de coyunturas circunstanciales que abrieron espacios al fascismo en Estados Unidos y han dejado lamentables huellas en la historia de esa gran nación.
Junio 7 de 2016.