Cuba Recovered and Open to the World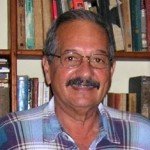 By Manuel E. Yepe
http://manuelyepe.wordpress.com/
Exclusive to the daily POR ESTO! of Mérida, Mexico.
Translated and edited by Walter Lippmann.
USA Today reported on Sept. 17 that the US government was providing humanitarian aid to numerous Caribbean islands devastated by Hurricane Irma. Cuba, located just 90 miles off the coast of Florida – was not among them.
When Hurricane Katrina hit New Orleans in 2005, Cuba was the first nation to offer aid. The island prepared thousands of volunteers and huge amounts of emergency equipment and supplies to assist the victims in the affected regions with all the expenses incurred by Cuba. Even on that occasion, Havana organized a permanent aid brigade to send to to countries affected by natural disasters that was named after a US citizen, Henry Reeve (1850-1876),  who fought in an outstanding way in the Cuban independence ranks against Spanish colonialism, and who rose to the rank of Brigadier General.
The US government of George W. Bush rejected the magnanimous Cuban aid offer, in spite of the enormous humanitarian catastrophe that was unfolding in Louisiana at the time.
Katrina caused damage to the city of New Orleans, but it did not devastate it. Shortly afterwards, the Pontchartrain lake dams and several canals were broken. A toxic broth of contaminated water flooded the streets, as well as thousands of homes and beyond the second floor of tall buildings. Tens of thousands of people, almost all of them black and poor, had to fight for survival in the worst conditions of official abandonment. An estimated 300,000 families were made homeless. Nor was the offer of Cuban aid accepted at that time.
At the moment, although Cuba is recovering from the serious damage caused by Hurricane Irma, it has not hesitated to give aid to neighboring islands that have suffered a misfortune similar to its own. Hundreds of professionals, with their assistants and medical supplies, have been sent by Havana in support their Caribbean neighbors.
It is known that there are now hundreds of millions of dollars worth of food, medicine, and building materials being stored in the US military base that Washington illegally occupied more than a century ago, on the shores of Guantanamo Bay, on Cuban territory, in the easternmost part of Cuba. (This also includes the concentration camp whose inmates have no rights or trial as prisoners war).
But it is also known that the US military base has not shared a single bottle of potable water with the Cuban residents affected by the hurricane outside the perimeter fencing at the base.
Among other nations, they are providing assistance to Cuba, Argentina, Bolivia, Canada, Colombia, Costa Rica, China, Ecuador, El Salvador, Spain, Mexico, Nicaragua, Panama, Dominican Republic, Russia, Uruguay, Venezuela and Vietnam, as well as some dependencies from the ONU. In contrast, the State Department has issued a warning against travel to Cuba and advises the Americans in that regard.
Meanwhile, millions of Cuban volunteers have cleared the tracks that provide the most evidence of  the destructive passage of Hurricane Irma. Tourists from the most diverse countries are already going massively to the island.
By denying Cubans aid, and discouraging its citizens' travel to Cuba, Washington is once again using the occurrence of a humanitarian disaster to punish Cubans for refusing to accept US meddling in their internal affairs.
However, as the Canadian tour operator "Cuba Explorer", which has been based for years in Havana, states in a message to its clients, "Americans are preparing to visit Cuba in large numbers in the coming months, aware that social tourism is a form humanitarian and economic aid. The travelers want to keep alive the new spirit of cooperation between the United States and Cuba that began during the Presidency of Barack Obama.
"Cubans are showing their disposition and their desire to welcome and warmly welcome their arrival to the island to their American guests," said the aforementioned US tour operator, based on his own experiences and expectations.
September 18, 2017.
CUBA SE RECUPERA Y SIGUE ABIERTA AL MUNDO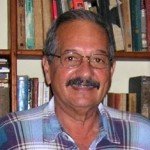 Por Manuel E. Yepe
http://manuelyepe.wordpress.com/ 
Exclusivo para el diario POR ESTO! de Mérida, México.
El diario USA Today informó el 17 de septiembre que el  gobierno de Estados Unidos estaba dando ayuda humanitaria a numerosas islas del Caribe devastadas por el huracán Irma. Cuba, situada a tan solo 90 millas de las costas de la Florida- no estaba entre ellas.
Cuando el huracán Katrina golpeó a Nueva Orleans en 2005, Cuba fue la primera nación en ofrecer ayuda. La isla preparó miles de voluntarios y enormes cantidades de equipos y suministros de emergencia para ayudar a las víctimas en las regiones afectadas con todos los gastos sufragados por Cuba. Incluso en esa ocasión La Habana organizó una brigada permanente de ayuda a países afectados por desastres naturales que nombró Henry Reed (1850—1876), en honor a un ciudadano estadounidense que combatió de manera sobresaliente en las filas independentistas cubanas contra el colonialismo español, en las que alcanzó el grado de Brigadier General.
El gobierno estadounidense de George W. Bush rechazó la magnánima oferta cubana de ayuda, a pesar de la enorme catástrofe humanitaria que se desplegaba en el estado de Luisiana en aquel momento.
Katrina causó daños a la ciudad de Nueva Orleáns, pero no la devastó. Poco después, cuando los diques del lago Pontchartrain y varios canales se reventaron, un caldo tóxico de agua contaminada inundó las calles, así como miles de casas y hasta más allá del segundo piso de los edificios altos. Decenas de miles de personas, casi todas negras y pobres, debieron luchar por la supervivencia en las peores condiciones de abandono oficial. Se calcula que 300,000 familias quedaron sin techo. Tampoco fue aceptada entonces la oferta de ayuda cubana.
En estos momentos, pese a que Cuba se está recuperando de los graves perjuicios que le causara el huracán Irma, no ha vacilado en prestar ayuda a las islas vecinas que han sufrido una desgracia semejante a la propia. Cientos de profesionales, con sus asistentes y suministros médicos, han sido enviados por La Habana en apoyo a sus vecinos del Caribe.
Se conoce que en la base militar estadounidense que ilegalmente ocupa hace más de un siglo un espacio en la ribera de la bahía de Guantánamo, en territorio cubano, en la parte más oriental de Cuba (así como en el campo de concentración de sus prisioneros de guerra sin derecho a juicio que allí existen), hay actualmente alimentos, medicinas y materiales de construcción valorados en cientos de millones de dólares.
Pero se sabe, igualmente, que la base militar estadounidense no ha compartido ni una sola botella de agua potable con los cubanos residentes afectados por el huracán fuera del vallado perimetral de la base.
Entre otras naciones, están proporcionando ayuda a Cuba Argentina, Bolivia, Canadá, Colombia, Costa Rica, China, Ecuador, El Salvador, España, México, Nicaragua, Panamá, República Dominicana, Rusia, Uruguay, Venezuela y Vietnam, así como algunas dependencias de la ONU. En contraste, el Departamento de Estado ha dictado una advertencia contra los viajes a Cuba y asesora en ese sentido a los estadounidenses.
Mientras tanto, millones de voluntarios cubanos han limpiado las huellas que más evidencian el destructivo paso de huracán Irma. Turistas de los más diversos países están acudiendo masivamente ya a la isla.
Al negarle ayuda a los cubanos y desalentar los viajes a Cuba de sus ciudadanos, Washington está utilizando una vez más la ocurrencia de un desastre humanitario para castigar a los cubanos por negarse a aceptar la intromisión de Estados Unidos en sus asuntos internos.
Sin embargo, como manifiesta en mensaje a sus clientes el turoperador canadiense "Cuba Explorer", basado hace años en La Habana, "los estadounidenses se preparan para visitar Cuba en gran número en los próximos meses, conscientes de que el turismo social es una forma humanitaria y económica de ayuda. Los viajeros quieren mantener vivo el nuevo espíritu de cooperación entre Estados Unidos y Cuba que se inició durante la Presidencia de Barack Obama".
"Los cubanos están dando muestras de su disposición y sus deseos de dar la bienvenida y abrazar calurosamente a su llegada a la isla a sus invitados estadounidenses", expresó el antes citado turoperador norteamericano, a partir de sus propias vivencias y expectativas. 
Septiembre 18 de 2017.