Hurricane Irma's Effects on Cuba
By Néstor García Iturbe
Translated and Edited by Walter Lippmann.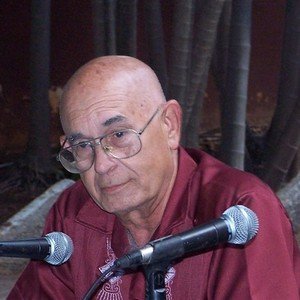 DEAR READERS: 
Some compañeros from other countries have written to me worried about Hurricane Irma and its consequences. That is why I make this brief chronicle. It would be unnecessary for those who live in Cuba and surely they would have much to contribute from their personal experiences.
AFTER PREPARATION TO RECEIVE IRMA AND ITS ARRIVAL IN CUBA, THEY CAN UNDERSTAND THAT ALL LIFE HAS BEEN ALTERED.
This hurricane crossed several provinces of the country along the north coast, destroying a good part of our tourist facilities and beaches, in addition to seriously affecting many cities.
The size of the hurricane was such that when it passed through a place it affected an area of ​​more than three hundred kilometers. The closest to the eye of the hurricane with winds of about 250 kilometers per hour, in addition to the rains, those that were far from the center of the hurricane were also affected by winds of 80 kilometers in some cases and 150 in others (approximately).
Virtually the entire country ran out of electricity, with heavy flooding, disrupted roads, telephones. The news could be heard on the radio, the one with a portable radio, because although the television was on the air, no one could receive the signal because of the lack of electricity.
Although Civil Defense properly and timely warned about the dangers and the need to be safe, people were placed  at safe locations  to shelter, accidents occurred that cost the lives of ten Cubans.
Losses were also suffered in agriculture, industries, housing, schools, hospitals and others.
For those who have visited Cuba and have been in Havana, I can tell you that the water the sea advanced about 800 to 900 meters from the coast, above the seawall, in some places reached the height of 1.5 meters (as in the neighborhood where alive). You can understand that it destroys mobile homes, electrical equipment, shops, streets. trees, cars, electric and telephone lines, flooding of tunnels, garages and everything that is usually the basement of a building, where people often live.
After the hurricane, work began on the restoration of normality, and although much of the services (water, electricity, gas, telephone, television, radio) have yet to be restored, they have been reestablished in almost all of the country. On Monday the school year should be restarted at all levels, people who had problems with their home will continue in shelters, but work is underway on many of these, as well as factories and power plants. Most of the streets are passable and almost all the trees that were demolished were eliminated.
We still have some work to do, we have solved a good part but there are always issues that we must resolve to bring the country and its citizens back to the situation in which they were before Irene.
We are grateful for the solidarity shown by many people who are friends of Cuba, the help that is coming to us from some countries and above all we are grateful to have so many friends, like you, who care about us.
Many hurricanes would have to pass so that the Revolution would not go ahead. A hurricane affects us, but it does not stop us.S
Thank you all,
Néstor