Carlos Lazo: I embraced Max Lesnik knowing that he is a precursor of these #PuentesDeAmor.
I return to deliver my column to Carlos Lazo. Now with a more than deserved tribute to Max Lesnik, the legendary revolutionary of a thousand anecdotes who, from Cuba, in the United States and other corners of the world has written stories full of patriotism and humanism. Lazo, the president of Bridges of Love portrays him masterfully. HONOR TO WHOM HONOR IS DUE
By Carlos Rafael Dieguez
February 02, 2022
Photos by Michell Casanova
Translated and edited by Walter Lippmann for CubaNews.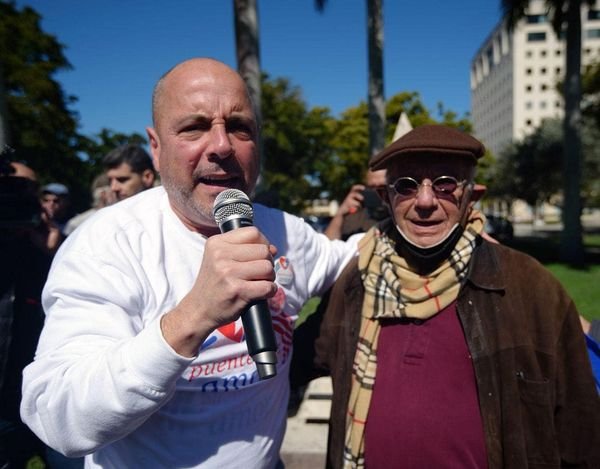 Max Lesnik is one of my heroes. A good Cuban, a good father, a good husband, a good friend. The other day I met him again in the Miami Caravan, raising his voice against the blockade. So old and yet so young, Max! I felt that his smile bore the accumulated joy of many decades, the same as when he was just a young boy and participated in the student struggles at the University of Havana against Batista's tyranny.
He hugged me and I felt again the great pride of sharing History, in capital letters and alive. In his eyes, I perceived the same stoicism, the same rebelliousness and transparency that he showed in 1960, when he left Cuba because he disagreed with the direction the Revolution was taking. Max has always been an honest man, without mincing his words.
Many years after that departure, his friend Fidel Castro would ask him, "Why did you leave?". Max replied. "I didn't like that Cuba was aligned with the Soviet Union."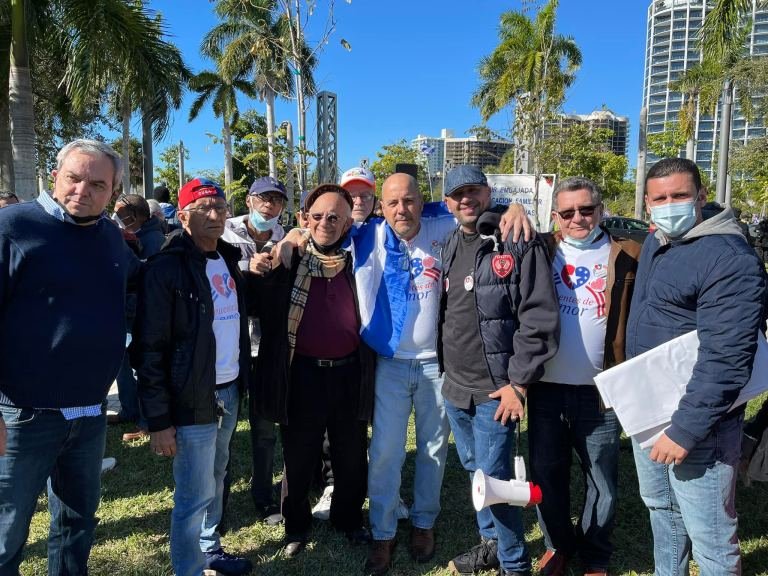 It is a privilege to be able to thank a man like him, a 90-year-old giant who is still in battle, coherent. The same Max who founded Réplica magazine in Miami. The "man of the two Havanas" -the "small" one in Miami and the big one on the island. The same Max who, in the United States, survived numerous terrorist attacks in an attempt to assassinate him, silence his message and overthrow his struggle. In him, always the same obsession: Cuba, Cuba, Cuba! Then and now.
This Sunday I embraced the founder of the Alianza Martiana. Decades ago, in the United States, Max Lesnik and others founded that organization of diverse women and men. Since then, they dreamed of "a better relationship between the U.S. government and the peoples of Our America". They opposed the blockade. In the Alianza, no one is rejected or discriminated against for reasons of creed, "race or political philosophy". I embraced him knowing that he is a precursor of these #PuentesDeAmor through which we travel today and in which Max goes, ahead, removing weeds, opening possibilities, bringing Cubans together.
Max radiates that light carried by those who never stop fighting.
Carlos Lazo
February 2, 2022