United States, Ready for Socialism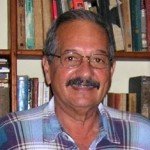 By Manuel E. Yepe
http://manuelyepe.wordpress.com/
Exclusive for the daily POR ESTO! of Merida, Mexico. 
Translated and edited by Walter Lippmann. for CubaNews. 
The emergence of more leftist agendas among some Democratic Party politicians and a certain radicalization of awareness in the "ordinary" U.S. citizenry about social and economic equality in the United States led to an interesting interview with Colin S. Cavell, professor of political science at the helm of Finian Cunningham, conducted and disseminated by the Strategic Culture Foundation.
President Trump has frequently condemned "evil socialism" in his speeches, reflecting the U.S. ruling class's fear of a shift to socialism in the country. Democratic presidential candidates Bernie Sanders, Elizabeth Warren and Tulsi Gabbard are calling for increased taxes on wealthy Americans and powerful corporations, reversing decades of neoliberal tax policies.
Voters join in calls for more radical redistribution of wealth and support policies against growing inequality in the United States, where a handful of billionaires now own more wealth than half the total population.
Professor Cavell views the current evolution of U.S. politics from a historical perspective of socialist movements in U.S. society, although he warns that the pro-capitalist political class and media work assiduously to thwart any movement toward a more just and democratic society.
Asked if Bernie Sanders, who seems to receive much support from the working class for his policies of Medicare for All and the progressive taxes on the rich if this augurs an American awakening to a socialist government, Cavell responds that most Americans have little understanding of the perspective they delineate since the media only talks about fear of socialism.
"After a century of anti-communist and anti-socialist propaganda by the capitalist state and its supporters, socialism, in the minds of most U.S. citizens, is a totalitarian hell with fire and brimstone in which an evil satanic dictator orders everyone to enslave themselves to the detriment of the body politic, coupled with the erosion of individual liberties and personal happiness," denotes Cavell.
"After the unceasing repetition of such concepts for ten decades, people have begun to glimpse, since the 1970s, and given the stagnation of their wages and living standards (in most cases and setbacks in others) have come to the conclusion that the benefits of capitalism only reach a small part of that class and not the great majorities.
Therefore, they are open to hear the voices of those who, like Sanders and other more leftist Democrats, are calling for the implementation of universal health care for all. It's an idea that has been so belittled by former U.S. presidents and politicians as "socialized medicine", a term that most citizens conceive of as the reduction or elimination of health care costs.
As for other aspects of the socialization of the economy, most are not clear about this, although there is strong support for extending access to free education in higher education institutions, called "colleges" and universities. Student loan arrears in that sector currently exceed $1.5 billion and affect at least one-sixth of the U.S. population, about 43 million adults. And, given that the "best job" is the one that pays the most and has the most benefits, there is a tendency to advance through the acquisition of an education with a formalized degree.
Cavell believes that class consciousness is present in most citizens, but rarely articulated. Instead, the notion remains that the United States is a class-free nation in which merit guarantees the best retribution to those who are able to "get up by their own means. Most citizens believe they are members of the middle class even though the vast majority live "from paycheck to paycheck" and have little or no savings for emergencies.
So, what is present there is a working class conscious of its existence, functionality, strength and power, but which does not recognize its historical role called to overthrow capitalism by force if it wants to enjoy a true sense of freedom.
Cavell believes that if presidential elections were held today in the United States, without interference or obstruction from the Democratic and Republican parties, Bernie Sanders would easily be the winner.

This, however, will never happen, as the capitalist class through all its mechanisms will ensure that Bernie will never make it to the Democratic Party nomination and therefore will not be a candidate in the 2020 Elections.
October 19, 2019
(http://manuelyepe.wordpress.com)
(*) This article may be reproduced by quoting the newspaper POR ESTO! as the source.