The Trump Administration's Child Abuse in the US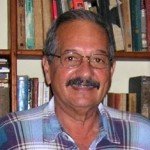 By Manuel E. Yepe
http://manuelyepe.wordpress.com/
Exclusive for the daily POR ESTO! of Merida, Mexico. 
Translated and edited by Walter Lippmann.
The Trump administration is holding 1,500 teens and pre-teens between the ages of 10 and 17 in captivity. Some were captured and separated from their parents along the Mexican border.
This was reported by the Salt Lake Tribune, stating that they were being held in an old abandoned Walmart that was renovated with classrooms, recreation centers and medical examination rooms to house children in federal custody. Children are allowed two hours of free time each day, including one hour of physical exercise and one hour of free time. There are two separate learning shifts due to the high number of children in the institution.
In the old 250,000 square foot supermarket (just over 23,000 square meters) 313 bedrooms were adapted, with no interior ceilings or doors, where children are forced to lie on their beds all the time. Although according to reports from the newspaper, they are being well fed, many of the young people consulted by the media testified that "the food was terrible and everyone was complaining about it".
It is assumed that most of the teenage children entered the United States alone, but it can be ensured that the younger children were forcibly separated from their parents at the border under the new Trump zero tolerance policy for immigration. It requires a referral to criminal justice of anyone caught illegally crossing the border for, a decision that has resulted in the separation of a large number of children from their families.
"If you cross the border illegally, even if you do it for the first time, we're going to prosecute you," Jeff Sessions told the Association of State Criminal Investigation Agencies in May.
"If you are dealing with a child, we will prosecute you, and that child will probably be separated from you, as required by law. If you don't want your child to be separated, then don't take him or her illegally to the other side of the border.
"We're trying to do the best we can to take care of these children. Our ultimate goal is to reunite the children with their families," he said. "We are not a detention center. … What we operate are childcare shelters. There's an extremely big difference.
According to federal officials, in the two weeks following U.S. Attorney General Jeff Sessions' announcement of the separation policy, 638 adults accompanied by 658 children were prosecuted.
It has not been explained whether other centers like these are operating in other parts of the country to imprison children in detention camps> It is known that Jeff Sessions ordered all federal prosecutors to bring criminal charges against all women detained for crossing the border illegally.
According to the Associated Press, which analyzed the Department of Homeland Security's records, 1,995 children were separated between April 19 and May 31 of the year in question because of the new strong immigration policies.
Politically cornered by the widespread outrage that caused the forced removal of thousands of parents and children, Trump signed an executive order on June 21 to put an end to this course of action, which he had previously described as inevitable.
But as those comparisons continued, other signals to the Trump government from international organizations also emerged.
The UN High Commissioner for Human Rights expressed deep concern about the "cruel practice" of separating children from their parents by force.
"The idea that any state should try to deter parents from migrating by inflicting such abuse on children is inconceivable," the UN High Commissioner for Human Rights, ZeidRa'ad Al Hussein, said at a session of the Council he heads.
Amnesty International's director for the Americas, Erika Guevara-Rosas, said that "these acts meet the definitions of torture under U.S. and international law" because of the mental harm they cause to families for coercive purposes.
Trump responded to the allegations with a peculiar defense of his government's policy, suggesting that adult migrants arrested at the border could be murderers and thieves. He also accused the Democratic opposition of being obstructionist and being primarily responsible for the separation of families in the United States.
June 28, 2018.