The war of lies against Cuba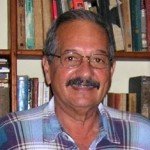 By Manuel E. Yepe
http://manuelyepe.wordpress.com/
June 2009
A CubaNews translation.
Edited by Walter Lippmann.
The mere fact that the U.S. blockade on Cuba has remained in place even when almost all U.N. member states vote against such policy every year is a sure sign of its impudence. However, the obscene nature of the economic war that the world's sole superpower wages on its small, poor neighboring country lies first of all in a long string of lies that violate the foremost rule of international coexistence: interference by one state in another state's internal affairs.
Never mind that over 300 million Americans are ashamed of being taken for accessories to a siege designed to bring suffering, hunger and hardship to a nearby population thirty times smaller who defend their independence at all costs: the falseness of the arguments employed by various U.S. Administrations –using a vast media machinery financed by the taxpayers– is an affront to common sense and irrefutable proof of their contempt for the American people, whom they fooled from the outset into thinking that the "embargo" was justified as a means to put pressure on a Cuban Revolution that had seized property owned by, and paid no compensation to, major U.S. companies. Truth is, Cuba observed all international standards on the legitimate nationalization of foreign assets, whereas the U.S. government was the only one who had banned its nationals from negotiating the terms of expropriation, like investors from other nations were doing with whom a satisfactory indemnity was soon after agreed.
Then they came up with the excuse of the threat the Cuban Revolution posed to the hemispheric system, on whose behalf the U.S. masterminded a collective severing of ties with Cuba embraced by all the then-members of the OAS, with the exception of Mexico. As Latin America has been able to advance steadily toward sovereignty, all its countries have reestablished relations with the island.
Cuba's support for the armed struggle led by national liberation movements across the continent also served to justify the blockade, but the excuse grew obsolete as insofar as the said forces managed to make themselves heard at the polls and other democratic forums, and so our links with them translated into open, plain solidarity.
Cuba's alignment with the USSR and China was still another reason to accuse the island of violating the principles of Pan-Americanism when, in all fairness, what worried the U.S. above all else was Cuba's status as a fully independent socialist country, its central role within the nonaligned movement and, ultimately, its great prestige and clout among the peoples and nations of the South.
Totally unconcerned for the truth, the U.S. has used its remarkable financial power to orchestrate media campaigns accusing Cuba of alleged human rights violations, trying to conceal the fact that, not counting the outrages committed in the prison that the U.S. keeps in the illegally occupied territory of Guantanamo bay, the island boasts the cleanest record of respect for such rights in the last half century.
Washington has tried all along to make people believe that the pressure exerted by the Miami-based right-wing Cuban American extremists is the reason why it has not voided its embarrassing policy of condemning a free nation to hunger and privation in order to pave the way for a popular uprising against the socialist revolutionary project. What's certain is that these groups were created by the CIA, and they're still filling their coffers with money from the federal budget to "promote democracy in Cuba".
Everybody knows that when the U.S. decides to normalize relations with a 'hostile' country they get rid in a jiffy of the "powerful" lobby run by those opposed to the said nation. Like Rome did, Washington has hired traitors, but it despises them.
Given the undeniable evidence of the blockade's failure, it's the U.S.'s place to admit so and proceed to repair the offense in compliance with the principles of international law. Obviously, it has chosen instead to devise a face-saving tactics without changing its strategy. Now its discourse reads as follows: "After 47 years, the unilateral embargo on Cuba has failed to reach the goal of taking democracy to the Cuban people. The international community demands more refined and specific sanctions against unruly governments that are not so detrimental to the civilian population, because a general measure unite people around their leaders and become therefore counterproductive".
There's every indication that the new standpoint lays the foundations for other plans and more subtle lies –with exactly the same purposes of neo-annexation– in detriment of Cuban independence and the Cubans' right to carry on the Revolution they have been called to achieve, since 1868 to the present day, by Carlos Manuel de Céspedes, José Martí and Fidel Castro.
LA GUERRA DE LAS MENTIRAS CONTRA CUBA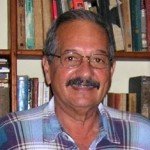 Por Manuel E. Yepe
http://manuelyepe.wordpress.com/
El solo hecho de que la política de bloqueo de Estados Unidos contra Cuba se haya mantenido a despecho de que casi la totalidad de los Estados que integran la Organización de Naciones Unidas la condenan cada año, bastaría para demostrar su condición impúdica.
Pero el carácter obsceno de esa guerra económica que libra hace medio siglo la superpotencia global única contra la pequeña y pobre nación vecina radica, sobre todo, en que se ha fundamentado siempre en mentiras para quebrantar la primera de las normas de la coexistencia internacional: la condena de la intromisión de cualquier Estado en los asuntos internos de otro.
Más allá de la ignominia que representa para los más de 300 millones de estadounidenses  aparecer como cómplices de un asedio llamado a provocar sufrimientos, hambre y miserias a un pueblo vecino treinta veces menor en número que defiende su independencia al costo de cualquier sacrificio, la falsedad de los argumentos que han utilizado las administraciones estadounidenses  -con apoyo de una inconmensurable maquinaria mediática que paga la ciudadanía con sus impuestos- constituye un atentado a la razón y un grave menosprecio de la inteligencia del pueblo norteamericano.
De inicio, se le mintió a los estadounidenses alegando que el "embargo", como instrumento de presión, se justificaba porque la revolución cubana había expropiado sin compensación propiedades de grandes corporaciones estadounidenses, cuando el hecho cierto era que Cuba cumplía todas las normas internacionales para actos de legítima nacionalización y el gobierno de EEUU era el único que prohibía a sus nacionales negociar los términos de compensación como lo estaban haciendo los inversionistas de otras naciones con quienes en poco tiempo se acordaron indemnizaciones satisfactorias.
Pasó después el bloqueo a justificarse por la amenaza que la revolución cubana constituía para el sistema hemisférico, en cuyo nombre Estados Unidos impuso un rompimiento colectivo de relaciones con Cuba que acataron todos los entonces miembros de la Organización de Estados Americanos, menos México. A medida que las naciones latinoamericanas han podido avanzar hacia la afirmación de sus soberanías, todas han restablecido sus vínculos con Cuba.
El apoyo de Cuba a la lucha armada de los movimientos de liberación nacional en Latinoamérica sirvió también de justificación para el bloqueo, pero ésta se fue haciendo obsoleta en la medida en que esas fuerzas iban logrado la posibilidad de manifestarse en las urnas y de otras maneras democráticas, traduciéndose así los nexos de Cuba con ellos en una solidaridad abierta y transparente.
El alineamiento de Cuba con la URSS y China fue otra razón para acusar a la Isla de violar los principios del panamericanismo, cuando en verdad lo que preocupaba era su condición de país socialista absolutamente independiente, su papel protagónico en el movimiento de países no alineados y, en última instancia, su gran prestigio y autoridad entre los pueblos y naciones del Sur.
Sin preocuparse en lo absoluto por la verdad, Estados Unidos ha manejado contra Cuba el argumento de supuestas violaciones de los derechos humanos, usando su formidable poder financiero como propulsor
mediático, pretendiendo ocultar que Cuba ha sido el país del hemisferio donde más fielmente se han respetado los derechos humanos en el último medio siglo, si se excluyen los desmanes en la cárcel que EEUU mantiene en la base militar de Guantánamo, en  territorio ilegalmente ocupado a la Isla.
Y, en todo momento, se ha pretendido hacer ver que la presión ejercida por los grupos extremistas cubano-americanos de Miami ha sido responsable de que Washington no cancele esa política bochornosa que condena al hambre y grandes privaciones a una nación soberana, pretendiendo forzar a su pueblo a alzarse contra el proyecto socialista de la revolución popular.  Lo cierto es que estos grupos fueron creados por la CIA y son aún financiados por el presupuesto federal con partidas dedicadas a la "promoción de la democracia en Cuba" que nutren arcas en Miami.
Cualquiera sabe de qué manera tan expedita es capaz EEUU de deshacerse del "poder" de los lobbies de los adversarios de sus enemigos cuando decide normalizar relaciones con un país "hostil". Como Roma, Washington paga a los traidores, pero los desprecia.
Ante la evidencia del fracaso del bloqueo, correspondería al gobierno de Estados Unidos reconocerlo y proceder a reparar la ofensa dentro de los principios del derecho internacional, pero es evidente que se ha modelado una táctica que pretende limpiar la cara sin variar la estrategia. Su discurso hoy reza así:
"Después de 47 años, el embargo unilateral a Cuba ha fracasado en lograr el objetivo de llevar la democracia al pueblo cubano. La comunidad internacional exige que las sanciones sean más refinadas y específicas contra los gobiernos rebeldes y que afecten menos a la población civil porque las medidas generales aglutinan al pueblo en torno a sus dirigentes y por ello se hacen contraproducentes".
Todo parece indicar que, con esta nueva óptica, prosperan en Estados Unidos -con idénticos fines neo anexionistas- nuevos planes y mentiras más sutiles contra la  independencia y el derecho de los cubanos a continuar una revolución a la que, desde 1868 hasta hoy, han estado convocados por Carlos Manuel de Céspedes, José Martí y Fidel Castro.