The Southern Giant Will Have to Fight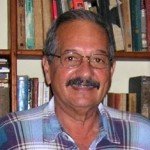 By Manuel E. Yepe
http://manuelyepe.wordpress.com/
A CubaNews translation.
Edited by Walter Lippmann.
"Now the poor, the excluded, the landless and the homeless, who had hoped to reach happiness, will have to seek other party associations –or forge new political tools– based on ethics, the elimination of the causes of social inequalities and the search for another possible Brazil".
Such is the forecast of Frei Betto, the militant journalist, writer, religious revolutionary of the Dominican Order and Theology of the Revolution –former advisor to the President of the Republic of Brazil when Luis Ignacio Lula da Silva held that position– given the serious crisis in that country after the parliamentary and media coup d'etat against the constitutional order in his country.
The first three governments of the Brazilian Workers Party (PT) –two with Lula and one with Dilma Rousseff– represent the best in the republican history of the South American giant.
"45 million Brazilians were rescued from misery; social programs –from the Bolsa Familia to More Doctors– which spread a safety net under the poorest social sectors of the nation. Access to college became popular. The International Monetary Fund stopped bothering our accounts and Latin America gained greater unity. And Cuba was taken out of limbo," wrote the prestigious religious revolutionary.
"Too bad the PT did not dare implement structural reforms in politics, taxes and land. It allowed its Zero Hunger emancipation program be replaced by the compensation program Bolsa Familia."
"As if rhetoric were enough to cover unfortunate inequalities, the PT tried in vain to be the father of the poor and the mother of the rich. To renew Congress it did not trust the political potential of the leaders of social movements. It preferred to form promiscuous political alliances whose opportunistic virus eventually contaminated some of its leaders."
Thanks to easy credit, inflation control, and a real increase in the minimum wage above inflation, the population had greater access to personal goods. In its 13 years of government, the PT did not insist on the political literacy of the nation or the democratization of the media.
Thanks to tax exemptions, the entire line of electrical appliances, as well as computers and cell phones, are present in almost all the slums of the favelas…"and who knows if, even in the foothills of the mountains, and any other car can be bought on installments ".
"However, you also find the hut occupied by a family without housing, with no security, no health, no education, no quality public transportation. The priority should have been for access to social welfare. Failing this, a nation of consumers was formed, not of citizens; a nation of voters who vote as if they were obeying a religious precept or repaying a personal favor."
According to Betto, "between advances and setbacks, the PT leaves as its legacy social programs that deserved to be defined as state guarantees and not just as government policies.  But, will the party have the audacity to reinvent itself?" wonders the revolutionary intellectual.
PT governments inherited the country from neo-liberal Fernando Enrique Cardoso who left Brazil to Lula in deep economic crisis, with skyrocketing inflation, astronomical public debt, breaking of the social fabric, disarticulation of the state and a deepening of the abysmal inequalities and injustices Brazil has suffered for centuries. Among these were the unjust distribution of land. Another was an electoral law that prevents popular participation. For both, the union leader [Lula] and Dilma, governing has been very difficult.
To advance their social agenda they had to maintain alliances of convenience and agreements with bourgeois sectors and parties. They to faced a fierce onslaught byldd the right and the great oligarchic media in a country where 90% of the media is in hands of seven wealthy families who control the audiovisual spectrum.
Despite these factors, the PT management has been revalidated by voters in three consecutive presidential elections, including the much-harassed re-election of Dilma in 2014, with a smaller margin than earlier, but still with the very respectable figure of 54 million votes, more than three million more than her rival Aécio Neves.
Dilma Rousseff's impeachment has been a dirty blow by oligarchic groups of the resentful  Brazilian right that has been inserted into the large projects of the imperialist extreme right. They are interested in removing from their way a nation that somehow holds the ideals of Latin Americans and has become a standard bearer of its resolute struggle for independence and social progress.
No doubt there will be a struggle. It only remains to be seen in what arena. The coup leaders lack consensus except within the elite and the fascist sector of the middle class.
June 17, 2016.
EL GIGANTE DEL SUR TENDRÁ QUE COMBATIR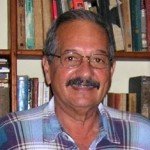 Por Manuel E. Yepe
http://manuelyepe.wordpress.com/
"Ahora los pobres, los excluidos, los sintierra y los sintecho, que tenían la esperanza de llegar a ser felices, tendrán que buscar otras asociaciones partidarias o forjar nuevas herramientas de hacer política, fundadas en la ética, la supresión de las causas de las desigualdades sociales y en la búsqueda de otro Brasil posible". Tal es el pronóstico que formula, ante la grave crisis por la que atraviesa tras el golpe de estado parlamentario y mediático contra el orden constitucional en su país, el periodista, escritor, religioso de la orden de los dominicos y militante de la Teología de la Revolución, Frei Betto, quien fuera asesor del Presidente de la República de Brasil cuando Luis Ignacio Lula da Silva ocupaba este cargo. Los tres primeros gobiernos del Partido de los Trabajadores (PT) – dos de Dilma Rousseff y uno de Lula- representan lo mejor que ha habido en la historia republicana del gigante suramericano. "Salieron de la miseria 45 millones de brasileños; los programas sociales -desde el Bolsa Familia al Más Médicos- le extendieron una red de protección social a la parcela más pobre de la nación; el acceso a la universidad se popularizó; el Fondo Monetario Internacional dejó de meterse en nuestras cuentas y América Latina ganó más unidad. Y Cuba fue sacada del limbo", escribe el prestigioso religioso revolucionario Frei Betto.
"Lástima que el PT no se atrevió a implementar reformas de estructuras, como la política, la tributaria y la agraria. Permitió que el programa de emancipación Hambre Cero fuera sustituido por el compensatorio Bolsa Familia.
"Como si la retórica fuera suficiente para encubrir lamentables desigualdades, el PT trató en vano de ser el padre de los pobres y la madre de los ricos. Para renovar el Congreso no confió en el potencial político de los líderes de los movimientos sociales. Prefirió concertar alianzas promiscuas cuyos virus oportunistas acabaron por contaminar a algunos de sus dirigentes".
Si bien gracias al crédito fácil, al control de la inflación y al aumento real del salario mínimo por encima de la inflación, la población tuvo mayor acceso a bienes personales en sus 13 años de gobierno, el PT no se empeñó en la alfabetización política de la nación ni en la democratización de los medios. Favorecidos por la exoneración de impuestos, en casi todos los tugurios de las favelas está presente toda la línea de aparatos electrodomésticos así como computadoras y celulares… "y, quién sabe si, en las faldas de la cuesta, incluso algún auto comprado a plazos".
"Sin embargo, se da también la choza ocupada por una familia sin vivienda, ni seguridad, ni salud, ni educación, ni transporte colectivo de calidad. La prioridad debió haber sido para el acceso a los bienes sociales. Se originó por ello una nación de consumidores, no de ciudadanos, una nación de electores que votan como quien cumple un precepto religioso o retribuye un favor de compadrazgo".
Entre avances y retrocesos, el PT deja como legado, según Betto, programas sociales que merecerían figurar como políticas de Estado y no solo de gobierno. ¿Pero tendrá el partido la osadía de reinventarse?", se pregunta el intelectual revolucionario.
Los gobiernos del PT recibieron el país del neoliberal Fernando Enrique Cardoso que lo dejó a Lula en honda crisis económica, inflación desbocada, astronómica deuda pública, desgarramiento del tejido social, desarticulación del Estado y profundización de las desigualdades e injusticias abismales que padece Brasil hace siglos; una de ellas, la injusta distribución de la tierra. Otra, una ley electoral que impide la participación popular. Tanto al sindicalista como a Dilma les ha sido muy difícil gobernar.
Para hacer avanzar su agenda social han debido mantener alianzas y conciliaciones con sectores y partidos burgueses y de conveniencia para estar en condiciones de enfrentar una embestida feroz de la derecha y la gran prensa oligárquica en un país donde el 90 % de los medios están en manos de siete adineradas familias que controlan el espectro audiovisual. No obstante estos factores, la gestión del PT ha sido revalidada por los electores en tres comicios presidenciales consecutivos, incluyendo la muy acosada reelección de Dilma en 2014, con un margen más ajustado que los anteriores pero ascendente a la muy respetable cifra de 54 millones de votos, más de tres millones sobre su rival Aécio Neves.
El juicio político (impeachment) contra Dilma Rousseff ha sido un sucio golpe de los resentidos grupos oligárquicos de la derecha brasileña que se ha venido a insertar en los grandes proyectos de la extrema derecha imperialista interesada en quitarse del camino a una nación que, de alguna manera, concierta los idearios de los
latinoamericanos y ha devenido abanderada de su indetenible lucha por la independencia y el progreso social.
No hay dudas de que habrá pelea. Sólo queda por ver en qué terreno. Los golpistas carecen de consenso salvo en la élite y el sector fascista de la clase media.
Junio 17 de 2016.