The New Neo-Liberal "Plan Condor"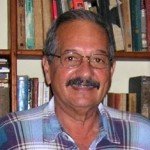 By Manuel E. Yepe
http://manuelyepe.wordpress.com/
A CubaNews translation.
Edited by Walter Lippmann.
Just as in the 1970s and 1980s there was a Plan Condor –which was an operation of criminal coordination and mutual support among dictatorships of the Southern Cone of the American continent, under CIA supervision. Its methods were to murder, spy, monitor, kidnap, torture and illegally exchange persons between countries, regardless of borders, sovereignties or national rights. Today Latin America suffers under a new "Plan Condor" aiming to reinstate neo-liberalism.
That Plan Condor was one of several operations conducted within the scheme of planting military dictatorships in the Southern Cone of the Americas –applying the theory National Security doctrine– and leaving the peoples trapped under state terrorist governments. This was allegedly done to combat the danger of communism.
Participants in that operation or Plan Condor as it was then known, with varying degrees of involvement, were the dictatorial regimes Washington had imposed or embraced in Latin America. The countries involved were Chile, Argentina, Brazil, Paraguay, Uruguay, Bolivia, Peru, Colombia, Venezuela, Ecuador with –of course– the United States as gang leader.
"Today, Latin America is living through an non-conventional coup plan against its progressive governments. It's a new Plan Condor aiming to reinstate neo-liberalism, not by military dictatorships, but through the combined power of the mass media, national entrepreneurs, right-wing political parties and governments of the great powers," the multinational Latin American TV station TeleSur denounced.
Interviewed by TeleSur, analyst and journalist Miguel Jaimes identified the new operation as low-profile, as compared to Western-sponsored coups in the Middle East –which are characterized by implanting conflicts using the weapons of war. What is being promoted in Latin America are political trials such as the one launched against the president of Brazil, Dilma Rousseff, and the one that is being manufactured against the former president of Argentina, Cristina Fernandez de Kirchner, and the lingering image of her leadership.
For his part, researcher Adalberto Santana said that what the US seeks, with its current version of Plan Condor, is to dismantle the popular governments and maintain or regain control over the political processes and thereby control the oil, environmental and economic resources it covets in the region.
The aim is to create despair among the population, put an end to the social programs of the popular governments and to destroy the image of revolutionary leaderships in the region, employing the media to generate rejection among the citizens.
The basic strategy in this new version of Plan Condor does not exclude armed violence or attacks on leaders to eliminate popular leaderships in social movements and leftist parties. It also aims at sowing demoralization and fear at grass-root levels (such as the murder of indigenous leader Berta Caceres in Honduras and national assembly deputy Robert Serra in Venezuela, for example). The distinctive features of this model are the direct attack on the economy and the productive structures of the targeted countries.
An essential objective of these actions –beyond their terrorist expressions– is to affect the financial sources of social programs that are the basis of the popular support for progressive governments. Consequently, it emphasizes, for example, creating shortages of basic consumer products.
Funding by Washington –and one or another occasional ally– of opposition parties and NGOs is also important in this non-conventional warfare. By using resources to promote subversion, with specially-designed methods, they have achieved the inclusion of a layer of middle class youth as the spearhead of right-wing protests.
US government organizations such as the US Agency for International Development (USAID) and the National Endowment for Democracy (NED) –identified as the promoters of the 2002 coup in Venezuela– have been responsible for organizing street violence using young people whom they pay.
Then the media makes sure that acts of street violence are turned into "symptoms of social discontent", "sign of economic chaos" or "evidence of police repression".
Certainly, if there is one actor which stands out in this new neo-liberal Plan Condor for Latin America, it is the powerful mass media. Constant information campaigns criminalizing leftist governments and a torrent of high-impact news are intended to influence certain sectors of the population to cause fear, exhaustion,  and, finally, to manipulate their political positions.
The mass media today, in the current neo-liberal Plan Condor designed in Washington, play the role that the reactionary military in Latin America played  in the 1970s and 80s of the twentieth century.
June 25, 2016.
EL NUEVO PLAN CÓNDOR NEOLIBERAL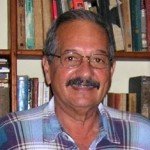 Por Manuel E. Yepe
http://manuelyepe.wordpress.com/
Así como en las décadas de 1970 y 1980 tuvo lugar un Plan Cóndor -que era una operación de coordinación criminal y apoyo mutuo entre las dictaduras del Cono Sur del continente americano bajo supervisión de la CIA para asesinar, espiar, vigilar, secuestrar, torturar e intercambiar personas ilegalmente entre países, sin tener en cuenta fronteras, soberanías ni derechos nacionales- hoy America Latina sufre un nuevo "Plan Cóndor" para reimplantar el neoliberalismo.
Aquel Plan Cóndor fue una de las diversas operaciones que se realizaron en el marco de la siembra de dictaduras militares en el Cono Sur americano para aplicar la teoría de la Seguridad Nacional de Estados Unidos y dejar a los pueblos atrapados bajo gobiernos terroristas de Estado, presuntamente para combatir el peligro del comunismo.
Participaron en aquella Operación o Plan Cóndor, con mayor o menor grado de involucramiento, los regímenes dictatoriales del Cono Sur de América que Washington había impuesto o aprobado en Chile, Argentina, Brasil, Paraguay, Uruguay, Bolivia, Perú, Colombia, Venezuela, Ecuador y, por supuesto, con Estados Unidos como jefe de la banda.
"Hoy América Latina vive un plan golpista no convencional contra los gobiernos progresistas. Un nuevo Plan Cóndor para reimplantar el neoliberalismo: ya no mediante dictaduras militares, sino a través del poder combinado de los grandes medios, los empresariados nacionales, los partidos de derecha y los gobiernos de las grandes potencias", según lo ha denunciado la emisora multinacional latinoamericana TeleSur.
Entrevistado por TeleSur, el analista y periodista Miguel Jaimes identificó la nueva operación como de bajo perfil, si se le compara con los golpes de estado promovidos por Occidente en el Medio Oriente -caracterizados por la implantación de conflictos con empleo de armamento bélico propio de las guerras. En América Latina lo que se han estado promoviendo son juicios políticos como el aprobado contra la mandataria de Brasil, Dilma Rousseff, y como el que se intenta imponer a la ex presidenta de Argentina, Cristina Fernández contra el fantasma de su liderazgo.
Por su parte, el investigador Adalberto Santana dijo que lo que pretende Estados Unidos con su actual versión de Plan Cóndor es desmontar los gobiernos populares, para mantener o recuperar su dominio sobre los procesos políticos para custodiar los recursos petroleros, ambientales y económicos que ambiciona de la región. Buscan crear desesperanza en la población, frenar los programas sociales de los gobiernos populares y acabar con la imagen de los liderazgos revolucionarios en la región, empleando a los medios de comunicación para generar el rechazo ciudadano.
Aunque la estrategia básica en esta nueva versión de Plan Cóndor no excluye la violencia armada ni los atentados contra dirigentes populares para eliminar liderazgos en los movimientos sociales y partidos de izquierda, y sembrar desmoralización y miedo en las bases (recordar los asesinatos de la líder indígena Berta Cáceres en Honduras y del diputado Robert Serra en Venezuela), las características distintivas de este modelo golpista son el ataque directo a la economía y a los aparatos productivos de los países seleccionados.
Objetivo esencial de estas acciones –más allá de su expresión terrorista- es afectar las fuentes de financiamiento de los programas sociales que son la base del apoyo popular a los gobiernos progresistas. De ahí que pongan énfasis, por ejemplo, en el desabastecimiento de productos básicos de consumo.
El financiamiento por Washington –y algún que otro aliado suyo– de partidos y ONGs opositoras también es importante en esta guerra no convencional. Mediante el empleo de recursos para promover la subversión con métodos especialmente diseñados han logrado la inclusión de una parte de la juventud de clase media como punta de lanza de las protestas derechistas.
Organizaciones no oficiales estadounidenses como la USAID y la NED, señaladas de ser promotoras del golpe de Estado de 2002 en Caracas, han sido las encargadas de organizar la violencia en las calles con el empleo de jóvenes a los que utilizan y pagan.
Los medios, después, se encargan de convertir los actos de violencia de calle en "síntomas del descontento social", "señal del caos económico" o "prueba de la represión policial".
Ciertamente, si algún actor sobresale en este nuevo Plan Cóndor neoliberal para América Latina, es el poder mediático. Constantes campañas informativas que criminalizan a los gobiernos de izquierda y un torrente de noticias de alto impacto tienen el propósito de influir en determinados sectores de la población para provocar temor, hastío y, finalmente, su posicionamiento político.
Los medios, hoy, en el actual Plan Cóndor neoliberal diseñado en Washington, juegan el papel de los militares golpistas de
Latinoamérica en los años 70 y 80 del siglo XX.
Junio 25 de 2016.