Bernie Sanders and the New Times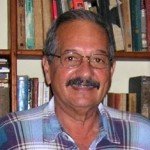 By Manuel E. Yepe
http://manuelyepe.wordpress.com/
A CubaNews translation.
Edited by Walter Lippmann.
Instead of calling on his followers to abandon the electoral struggle, or asking them to massively support Hillary Clinton´s campaign, Bernie Sanders has called them to follow him in new battles consistent with the ideas he has championed and that made him the big surprise of the current US presidential elections, especially because of his influence on the younger adult segment in US society.
On June 16, According to The Nation, Sen. Bernie Sanders made a speech on the future of his political revolution that turned out to be very different from what US electoral experts predicted.  It was not an explanatory statement resulting from his defeat in the Democratic Party primaries for the November elections by former first lady and former State Secretary Hillary Clinton.
Paradoxically, his words were an invitation to his millions of followers, supporters and all citizens interested in defeating Donald Trump, to continue to confront Hillary Clinton and, after obtaining political power, continuing the struggle for social justice, economic honesty, civil rights, gay rights, equality of women and respect for the environment.
Sanders reminded his followers of their extraordinary achievements and noted that his campaign had gained the support of an enormous number of "persons age 45 years or less."
Without mentioning Hillary Clinton in the first half of his speech, he stressed that "defeating Donald Trump cannot be our only goal." Sanders was particularly transparent, both about what is at stake in the election as about his role in that fight.
"The major political task that we face in the next five months is to make certain that Donald Trump is defeated and defeated badly," Sanders said. "And I personally intend to begin my role in that process in a very short period of time. If we do not do it soon, the breaches of  commitments of a progressive nature made by Hillary Clinton in her campaign could go unnoticed without being denounced as opportunistic presumptions," he said.
Sanders said –as he has maintained since his candidacy was "just a flea in the polls"– that his campaign "has never been for the election of a particular candidate; it has always been to transform the United States."
He explained that whoever wins in November, it will be of no consequence if the president-elect had not previously been committed to such transformations, namely: ending the disgrace of child poverty, excluding big money from politics, ensuring that the rich pay their fair share of taxes, making health care a human right, and ensuring that higher education is not dependent on income or wealth.
Through an effective commitment to these purposes, this election could mark a turning point in US politics and national life.
However, Sanders said it is clear that for the United States to make that turn, the Democratic Party would first have to be transformed from am electoral machine that exchanges corporate money for votes and influence, into "a party of workers and young people, and not just of the wealthy contributors to its campaigns. It would have to become a party with enough courage to move against Wall Street, the pharmaceutical industry, the fossil fuel industry and other powerful special interests that dominate our political and economic life ".
Disregarding what some of his most fervent followers may have desired or preferred, Sanders has never shown any interest on playing the role of spoiler. On the contrary, by establishing an agenda for his enthusiastic cooperation with Hillary Clinton, he gave her the opportunity to confirm that his repeated assertion that he is a "progressive person who does things" is more than mere rhetoric.
At a slightly longer term, the "political revolution" that Sanders' campaign introduced into the US lexicon made possible the emergence –in the imagination of ordinary citizens—of the prospect of building a powerful movement capable of ending oligarchic control of national life.
The call to "socialism" also made the dreams of many Americans become real expectations for the future, as alternatives that are within their reach.
Some experts have noted that these statements are not new to Sanders, and thus show that it was not he who has changed, but the times.
June 22, 2016.
BERNIE SANDERS Y LOS NUEVOS TIEMPOS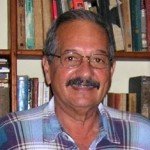 Por Manuel E. Yepe
http://manuelyepe.wordpress.com/
En lugar de llamar a sus seguidores a abandonar la lucha electoral o convocarlos a asumir masivamente la campaña de Hillary Clinton, Bernie Sanders les ha emplazado a que le sigan en nuevas batallas
consecuentes con las ideas que él ha defendido y que le han valido convertirse en la gran sorpresa de las actuales elecciones
presidenciales estadounidenses, especialmente por su influencia en el segmento más joven de los adultos en la sociedad.
Según el diario The Nation, el 16 de junio el senador Bernie Sanders formuló un discurso sobre el futuro de su revolución política que resultó muy diferente de lo que pronosticaban los expertos cronistas electorales de Estados Unidos. No fue una oración justificativa derivada del hecho de haber sido él superado en las primarias del partido demócrata para las elecciones presidenciales de noviembre por su homóloga demócrata en el senado, la ex primera dama y ex secretaria de estado Hillary Clinton.
Paradójicamente, sus palabras fueron una invitación a sus millones de seguidores, simpatizantes y a cualquier ciudadano interesado en derrotar a Donald Trump, a seguir enfrentados a Hillary Clinton y, una vez obtenido el poder político, continuar en la lucha por la justicia social, la honestidad económica, los derechos civiles, los derechos de los gays, la igualdad de las mujeres y el respeto al medio ambiente. Sanders recordó a sus seguidores los extraordinarios logros alcanzados y señaló que su campaña había obtenido la preferencia de una enorme cantidad de "personas de 45 años de edad o menos".
Sin mencionar a Hillary Clinton hasta más allá de la mitad de su disertación, subrayó que "derrotar a Donald Trump no puede ser nuestra única meta". Sanders fue particularmente transparente, tanto acerca de lo que está en juego en las elecciones como en su propio papel en esa lucha. "La tarea política principal que enfrentaremos en los próximos cinco meses será la de asegurarnos que Donald Trump sea derrotado… y derrotado de manera rotunda".
"Personalmente, voy a comenzar a desempeñar mi papel en ese proceso dentro de muy breve tiempo. Si no lo hacemos pronto, los incumplimientos de los compromisos de carácter progresista que contrajo Hillary Clinton en la campaña podrían pasar inadvertidos sin ser denunciados como presunciones oportunistas", precisó.
Sanders ha dicho – y ha mantenido desde que su candidatura era "apenas una pulga en las encuestas" – que su campaña "nunca ha sido para la elección de un candidato en particular; siempre ha sido para transformar a Estados Unidos."
Ha señalado que tendrá poca importancia quien gane en noviembre si el presidente que sea electo no se ha comprometido previamente con esa transformación para poner fin a la deshonra de la pobreza infantil, a la exclusión del gran capital de la política, a asegurar que los ricos paguen su parte justa de los impuestos, a hacer de la atención de salud un derecho humano y a lograr que la educación superior no dependa de los ingresos o la riqueza.
Mediante un compromiso efectivo con dichos propósitos, sin embargo, estos comicios podrían marcar un giro decisivo en la política y la vida nacional.
Sin embargo, Sanders ha afirmado que es evidente que, para que Estados Unidos pueda dar ese giro, el partido demócrata tendría primero que transformarse, de maquinaria electoral que cambia dinero corporativo por votos e influencias, en "un partido de trabajadores y gente joven, y no sólo de ricos contribuyentes a sus campañas. Que se convierta en un partido con el coraje necesario para lanzarse contra Wall Street, la industria farmacéutica, la industria de combustibles fósiles y los demás poderosos intereses especiales que dominan nuestra vida política y económica".
Sin importar lo que algunos de sus más fervientes seguidores pueden haber deseado o preferido, Sanders nunca ha mostrado ningún interés por jugar un papel de aguafiestas. Por el contrario, al establecer una agenda para su cooperación entusiasta con Hillary Clinton, le dio a ésta la oportunidad de comprobar que su reiterada afirmación de que él es un "progresista que hace cosas" es más que mera retórica. A un poco más largo plazo, la "revolución política" que la campaña de Sanders introdujo en el léxico estadounidense hizo posible que en el imaginario del ciudadano común apareciera la posibilidad de construir un poderoso movimiento capaz de poner fin al control oligárquico de la vida nacional.
La invocación al "socialismo", además, convirtió los sueños de muchos estadounidenses en expectativas reales para el futuro, como
alternativas que están a su alcance.
Algunos expertos han hecho notar que estas consignas no son nuevas en Sanders para demostrar que no ha sido él quien ha cambiado, sino los tiempos.
Junio 22 de 2016.