The Guatemalan Soap Opera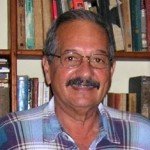 By Manuel E. Yepe
http://manuelyepe.wordpress.com/
A CubaNews translation.
Edited by Walter Lippmann.
The internal political situation in Guatemala in recent months resembles a political soap opera. It features corruption scandals at the highest levels of government, protests in the streets, and the former president and his former vice president being jailed awaiting trial.
To make matters worse, a famous comedian has been elected President of the Republic with broad popular support, but he is not welcomed by the traditional politicians Furthermore, there are questions about his links with the armed forces –particularly feared in this country given the sad story of its participation in Guatemalan politics, with the help of the US CIA, in the grim period 1964-1980 and their brutally repressive role in Guatemala's civil war of 1960-1996.
In real life, the popular actor Jimmy Morales –who along with his brother Sammy, has starred for more than 15 years in a very popular and successful weekly television humorous show entitled "Moralejas" [Morals]– was elected President of the Nation as the candidate for the Frente de Convergencia Nacional (FCN)[National Convergence Front (NCF)].
The newly elected president has mentioned as his favorite source of inspiration the satirical film "The Great Dictator", a 1940 production in which Charlie Chaplin makes a mockery of tyrant Adolf Hitler. In his opinion: "There is no film with content as strong as that one; and it was made out of humor."
"Humor opens doors that allow me to convey important messages," reiterated Jimmy Morales after his electoral victory. However, it is believed that Morales is well-liked by the armed forces, because the political party that supported him in his election, the NCF, is credited with a close relationship with the highest military echelons.
Jimmy Morales portrays himself as a man of the people. After his electoral victory he said that humor –with doors wide open– allowed him to convey important messages. " The propaganda slogan of choice for Jimmy Morales' campaign for the presidency was "No corruption or thieves". The launching of such a slogan, because of its content, could not have been more timely or accurate.
Brandishing this campaign slogan, Jimmy Morales placed himself at the forefront of the organizational work of demonstrations that began taking to the streets in weekly mass protests against the government in April 2015.
The protests were prompted by a report by a United Nations agency accusing several Guatemalan top politicians of having links with the so-called ring of corruption that involved the country's customs agency. The report denounced the widespread corruption that reached to the highest levels of the nation, including then-President Otto Pérez Molina and Vice President Roxana Baldetti, both now jailed awaiting trial.
Morales said he realized that he must do something for his country in 1999, while studying in Spain. Away from home he realized –said he– how much he loved Guatemala and how painful it was to see what was happening in his country.
But he did not find the right time to get involved in national politics until 2008.
Despite being seen as a political outsider, there have been concerns in the population because the party that supports him has very close ties with the national army.
Morales takes credit for having helped the people regain some confidence in politicians because, thanks to him, "many people began to believe that politics is not synonymous with corruption".
Many of his detractors, however, believe that his message of fighting corruption is insufficient. They say his accusations are limited to a few politicians at the highest level, when in fact the number of corrupt officials is not that low and some of Morales' current collaborators were as dishonest as the ones he denounced, but opportunistically turned their coats.
"We have seen his popularity,his ability to communicate with the people and empathize with their problems," said a politicalanalyst in Guatemalan social research. "It remains to be seen if he can capitalize on his popularity with a true political agenda for the people."
January 28, 2016.
La telenovela guatemalteca

LA TELENOVELA GUATEMALTECA
Por Manuel E. Yepe
http://manuelyepe.wordpress.com/
La situación política interna en Guatemala en los últimos meses tiene gran parecido con una telenovela política, con escándalos de corrupción en los más altos niveles de gobierno, protestas en las calles, y con el ex presidente y su ex vicepresidente encarcelados en espera de juicio.
Para colmo, un famoso comediante ha sido electo Presidente de la República con un amplio respaldo popular pero no es recibido con beneplácito por los políticos tradicionales y surgen interrogantes acerca de los vínculos que pudieran unirlo a las fuerzas armadas, particularmente temidas en ese país, dada la triste historia de su participación en la política guatemalteca, de la mano de la CIA estadounidense, en el nefasto período de 1964 a 1980 y su brutal papel represivo en la guerra civil de Guatemala de 1960 a 1996.
En la vida real, el popular actor Jimmy Morales, quien, junto con su hermano Sammy, ha protagonizado durante más de 15 años un muy popular y exitoso programa televisivo humorístico semanal titulado "Moralejas", fue electo Presidente de la Nación como candidato del Frente de Convergencia Nacional (FCN).
El recién elegido Presidente ha citado como su fuente preferida de inspiración a la película satírica "El gran dictador", producción de los años 1940 en la que Charlie Chaplin hace burla del tirano Adolfo Hitler. "No hay ninguna película de contenido tan fuerte como esa- y se hizo a partir del humor," según su opinión.
"El humor abre puertas que me permiten transmitir mensajes importantes," ha reiterado Jimmy Morales a raíz de de su victoria electoral.
Sin embargo, se supone que Morales es bien visto por las fuerzas armadas porque al partido político que lo respaldó en su elección, el FCN, se le atribuye una relación estrecha con los más altos mandos militares.
Jimmy Morales se pinta a sí mismo como un hombre de pueblo. Ha dicho, luego de su victoria electoral, que el humor con puertas muy abiertas, le ha permitido transmitir mensajes importantes".
La consigna propagandística que escogió Jimmy Morales para su campaña por la presidencia fue "Ni corruptos ni un ladrón". El lanzamiento de tal consigna, por su contenido, no pudo tener lugar en momento más preciso y ni mejor.
Enarbolando esa consigna de campaña, Jimmy Morales se situó al frente de los trabajos de organización de manifestaciones que comenzaron a salir a las calles en protestas masivas semanales contra el gobierno en abril del pasado año 2015.
Las protestas fueron motivadas por un informe de un organismo de las Naciones Unidas que acusaba a varios políticos guatemaltecos de alto nivel de tener vínculos con el llamado anillo de corrupción que involucraba a la agencia de aduanas del país y denunciaba una corrupción generalizada que alcanzaba hasta los niveles más altos de la nación, entre los cuales se incluían el entonces Presidente Otto Pérez Molina y la Vicepresidente Roxana Baldetti, ambos ahora encarcelados en espera de juicio.
Morales ha declarado que se dio cuenta de que debía hacer algo por su país en 1999, cuando estudiaba en España. Lejos de casa comprendió, según ha manifestado, cuánto ama a Guatemala y cuánto dolor le causaba ver lo que estaba sucediendo en su país.
Pero no encontró el momento apropiado para involucrarse en la política nacional hasta 2008.
A pesar de ser visto como una persona ajena a la política, ha habido en la población preocupaciones por el hecho de que el partido que lo postulara tenga vínculos tan estrechos con el ejército nacional. Morales se atribuye como un mérito el haber logrado que el pueblo haya recuperado cierta confianza en los políticos porque, gracias a él, "mucha gente comenzó a creer que política no era sinónimo de corrupción".
Muchos de sus detractores, no obstante, consideran que su mensaje de lucha contra la corrupción es insuficiente, porque sus acusaciones se limitan a unos pocos políticos del más alto nivel, cuando en verdad el número de corruptos no era ni es tan reducido y algunos de los actuales colaboradores de Morales eran tan deshonestos como los denunciados, pero oportunistamente cambiaron de bandera.
"Hemos visto su popularidad, su capacidad para comunicarse con la gente y empatizar con sus problemas", ha dicho un analista político en la investigación social en Guatemala. "Queda por verse si puede aprovechar su popularidad en una agenda política fiel al pueblo".
Enero 28 de 2016.
Enero 17 de 2016.