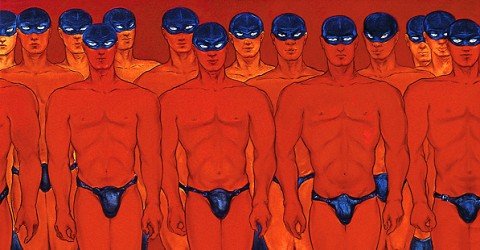 The Conga is Within Us or Nobody Can Take the Dance Away From Us
May 7, 2019
Translated and edited by Walter Lippmann for CubaNews.
The failure this year to carry out the conga against homophobia and transphobia because of a decision beyond the organizing committee of this twelfth edition of the Cuban Days Against Homophobia and Transphobia, as reported in a note on the institutional pages of social networks linked to the National Center for Sex Education (Cenesex), is a fact that we can no longer remedy.
The analysis of this negative impact coincides with my blog post 400 after almost ten years of existence, a text that, of course, I would have preferred outside for a very different reason.
Of course, we never aspired to a process of cultural transformation as profound as the dismantling of homophobic and transphobic prejudices so prevalent in our society, taking place in a linear manner, without contradictions and even stagnation or setbacks, as this adjustment to the program might seem to many people.
We must not, however, allow such a setback to spoil the party.
It is true that the conga is the seed and almost the origin of these Jornadas, which were preceded in 2007 by a brief walk by Mariela Castro Espín and a group of activists, mainly trans women, who marched from Cenesex to the movie theater at 23rd and 12th.
Already the following year, the conga erupted as the initial activity of the first days. Its realization has become a tradition, as the moment of greater visibility of LGBTI people in Cuba, to celebrate and promote educational strategies and progressive policies of social inclusion. We've been have been forging ahead for more than a decade, from the work of successive batches of activists, most of whom have been formed under the impulse and leadership of Cenesex and its director.
The result of all this evolution is palpable. Pronouncements against discrimination on the basis of sexual orientation and gender identity in the country's main policy documents. Approval of the first law that explicitly protects sexual diversity. Proclamation of a Constitution that proscribes any discriminatory action against persons on that ground and recognizes equal rights for all types of families.
And so, there are many other transformations in consciousness and social practice that are sometimes difficult to quantify, but are there in our daily lives, and those of us who have lived this process can perceive them, and it would be an injustice not to assess them in their exact value.
We have just had, for example, a broad participation of LGBTI and H activists (heterosexuals who accompany us in this long struggle) in the parade last May First, both in Havana and in other provinces – and not only of people linked to Cenesex, by the way, who waved their rainbow flags with pride and conviction, in support of the urgent causes for which all our people are fighting today, against the blockade, the Helms-Burton Act, and also for our legitimate aspirations for a prosperous, sustainable… and inclusive socialist society.
I, therefore, have the peace of mind that nothing and no one can send us back to the closet, nor do I want nor can I believe that anyone would want us to.
I am sure that this apparent circumstantial setback with the conga will also allow us to take out essential experiences for future battles.
We must concentrate on the main purposes ahead of us. The legislative changes that have to accompany the new Magna Carta are essential, and we must work to defuse any concerns, concerns or reservations that conjunctural situations – such as this one with the conga – might create, if we are not capable of closing ranks and acting with intelligence and unity.
As the popular saying goes about the procession, our conga goes inside. It doesn't matter that this year we are asked not to do it. What has already been danced – and what remains to be danced – is not going to be taken away from us. 
Translator's Note: "La procesion (religious parade) va por dentro". Popular saying meaning that a person can act bravely and show a smiling face, while dealing with a sorrowful situation that is within their mind.
Who is Paquito?
I am Francisco Rodríguez Cruz, also known as Paquito, from Cuba; I am a Marti follower and an author; I am a communist and gay journalist; I am a convinced and superstitious atheist; I am the father of a son whom I have adored and have been a partner for fifteen years with a seronegative man who loves me; I have been an AIDS patient since 2003 and am a survivor of non-Hodgkin's lymphoma for more than twelve years; I am a university professor and a student of life; a follower of Cuban economic issues and a passionate devourer of universal literature; an incontinent and belligerent moderate; a friend of my friends and a compassionate friend of my enemies; often wrong and never repentant; a hardened and eternal enthusiastic optimist; alive and kicking; in short, another ordinary man who wants to share his story, opinions and desires with you…