Ten Tips for Dealing with Confinement
By Frei Betto
Carlos Alberto Libânio Christo. Known as Frei Betto. Dominican Friar. Known internationally as a liberation theologian. Author of 60 books in various literary genres – novels, essays, detective stories, memoirs, children's and young people's books, and religious books. In two occasions – in 1985 and 2005 – he was awarded the Jabuti, the most important literary prize in the country. In 1986, he was elected Intellectual of the Year by the Brazilian Writers Union. He is an advisor to social movements, to the Basic Ecclesial Communities and to the Landless Rural Workers' Movement, and has been actively involved in Brazil's political life for the past 50 years. He is the author of the book "Fidel and Religion".
Translated and edited by Walter Lippmann for CubaNews.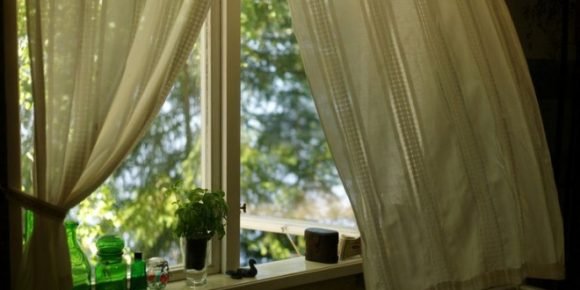 I was detained under the military dictatorship. During my four years in prison, I was locked up in isolation cells in the DOPS[1] in Porto Alegre and the capital of São Paulo, and also in the state of São Paulo, at the headquarters of the PM, at the ROTA Battalion[2], at the State Penitentiary, both in Carandirú and in Presidente Venceslau.
Therefore, I share ten pieces of advice to be able to better endure this period of forced confinement due to the pandemic:
1. Keep body and mind together. Keeping your body confined to your home and your mind focused there, outside can cause depression.
2. Create a routine. Don't stay in your pajamas all day, as if you were sick. Set a schedule of activities: Physical exercise, especially aerobics (to stimulate the respiratory system), reading, rearranging cupboards, cleaning the house, cooking, researching on the internet, etc.
3. Don't stay on the TV or computer all day. Diversify your occupations. Don't ban the passenger who stays all day at the station without having the slightest idea of the train schedule.
4. Use the phone to call relatives and friends, especially the elderly, the vulnerable and those who live alone. Entertain them, it will be good for them and for you.
5. Engage in manual labor: repair appliances, put together puzzles, sew, cook, etc.
6. Play games. If you are in the company of others, set a time of day to play chess, checkers, cards, etc.
7. Keep a quarantine diary. Even if it is without any intention of others reading, do it for yourself. Putting ideas and feelings on paper or on the computer is deeply therapeutic.
8. If there are children or other adults in the house, share household chores with them. Establish a schedule of activities, with common times and free time for each.
9. Meditate. Even if you are not religious, learn to meditate, because it cleanses the mind, retains the imagination, prevents anxiety and relieves tension. Spend at least 30 minutes a day in meditation.
Don't be convinced that the pandemic will stop quickly or last for months. Act as if the period of confinement will last a long time. In prison, there is nothing worse than the lawyer guaranteeing the client that he will be released in two or three months. That triggers an exhausting expectation. So, prepare yourself for a long journey into your own home.
Frei Betto is a writer, author of "Cartas da prisão" (Letters from the Prison), among other books.
Notes:
1] Department of Political and Social Order (DOPS), a police body which, among other functions, had the police intelligence service. It acted during the dictatorship also with illegal arrests, repression, torture and extermination of people.
2] Tobias de Aguiar Ostensive Rounds (ROTA) is an elite and shock troop of the General Command of the Military Police (PM) of the State of São Paulo. During the dictatorship, he formed the Death Squads
www.freibetto.org/> twitter:@freibetto.