Racial Gap Deepens in the United States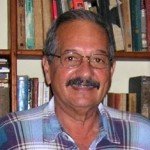 By Manuel E. Yepe
http://manuelyepe.wordpress.com/ 
Exclusive for daily POR ESTO! of Mérida, México.  
A CubaNews translation.
Edited by Walter Lippmann.
Race relations have worsened in the United States since Donald Trump's electoral campaign began. With his recent confirmation as the Republican presidential candidate, this deterioration appears to have reached a critical state.
Upon accepting the presidential nomination at the National Republican Convention in Cleveland, Trump described himself as the "law-and-order candidate", and declared he was ready to restore in the country a security "that is out of control and needs a leader" capable of implementing sharp measures to protect Americans.
"The first task of my new administration will be to relieve our citizens from the crime, terrorism and anarchy that threaten their communities," he said." I have a message for every person who threatens peace in our streets and the safety of our police: when I take office next year: I will restore law and order in our country".
Appealing to the anguish of the voters who feel that the rest of the world no longer respects the United States, Trump pledged to act quickly so that Americans feel better about the sad image their country projects. He promised to warn allies and enemies that Washington would focus exclusively on protecting US's own interests.
Without softening his tone, or departing from the hardline that has characterized his campaign, Trump described Americans as victims of immigrants, international companies and irresponsible leaders. He presented himself as the defender of the "forgotten men and women in our country".
By explicitly affirming white identity and voicing the most widespread complaints, Trump has galvanized the marginal world of white nationalists who describe themselves as "racial realists". They hail him as the man who has helped millions of white Americans to understand that race should matter to them as much as to everyone else.
The pro-Trump activists say he has freed Americans to say what they really think. A survey conducted by CBS News in April showed that half of those surveyed admitted there is a problem and more than 60% considered that race relations had worsened.
More recently, an investigation conducted nationally by the Pew Research Center of Washington, DC (PEW) between June 5 and July 7, involving 4,602 adults, showed that black and white Americans have profoundly different views on racial equality, and they also differ on the extent to which a person's race can be a burden or a benefit.
For blacks, the answer is clear: 65% say "it is a lot more difficult to be black in this country than it is to be white."
Fewer than half as many whites (27%) agree. The racial gap in perception of white advantages is even starker: 62% of blacks say "white people benefit a great deal from advantages in society that black people do not have." Just 13% of whites say whites have benefited a great deal from advantages that blacks lack.
Commenting on the evidence of this study on perception of race advantages or disadvantages, PEW researcher Shiva Maniam wrote on July 18 that among Latinos, 37% say it is lot more difficult to be black than white, which is higher than the share of whites who say this but far lower than the number of blacks who do so.
Most Latinos say white people benefit from advantages in society that blacks do not have; 33% say whites benefit a great deal from these circumstances, compared with 62% of blacks and 13% of whites.
About the perception of how blacks are treated in different areas, another recent survey revealed that most blacks believe they are treated less fairly than whites in dealing with the police, in the courts, when applying for a loan or mortgage, and in the workplace. At least four out of ten interviewed said that blacks receive much worse treatment in stores and restaurants and when voting in elections.
July 22, 2016.
SE AHONDA LA BRECHA RACIAL EN

EE.UU

.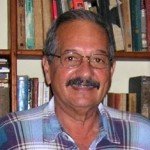 Por Manuel E. Yepe
http://manuelyepe.wordpress.com/
Exclusivo para el diario POR ESTO! de Mérida, México.
Las relaciones raciales han empeorado en Estados Unidos desde quecomenzó la campaña electoral de Donald Trump y con su recienteconfirmación como  candidato republicano a la  presidencia de lanación este deterioro parece haber alcanzado un estado crítico.
Al aceptar en Cleveland la nominación presidencial en la ConvenciónNacional Republicana, Trump se describió a sí mismo como el "candidatode la ley y el orden" y se declaró dispuesto a restaurar la seguridaddel país, "que está fuera de control y necesita un líder" capaz deimplementar medidas tajantes para proteger a los estadounidenses."La primera tarea de mi nueva administración será liberar a nuestrosciudadanos de la delincuencia, el terrorismo y la anarquía queamenazan a sus comunidades", dijo.
"Tengo un mensaje para cada persona que amenaza la paz en nuestrascalles y la seguridad de nuestros policías: cuando tome posesión delcargo el próximo año, voy a restaurar la ley y el orden en nuestropaís".
Apelando a la angustia de los votantes que sienten que el resto delmundo ya no respeta a Estados Unidos, Trump se comprometió a actuarcon rapidez para que los estadounidenses se sientan mejor sobre latriste imagen que proyecta su país y prometió que advertirá a aliadosy enemigos que Washington en lo adelante se centrará exclusivamente enla protección de sus propios intereses.
Sin suavizar su tono ni apartarse de la línea dura que hacaracterizado su campaña, Trump describió a los estadounidenses comovíctimas de los inmigrantes, las empresas internacionales y loslíderes irresponsables, y se presentó como el defensor de los "hombresy mujeres olvidados de nuestro país".
Al afirmar de manera explícita la identidad blanca y hacerse eco delas quejas más generalizadas, Trump ha galvanizado el mundo marginalde quienes se declaran nacionalistas blancos y se describen a símismos como "realistas raciales".
Ellos lo aclaman como el hombre que ha logrado que millones deestadounidenses blancos entiendan que la raza les debe importar tantocomo a todos los demás. Los activistas pro-Trump dicen que él haliberado a los estadounidenses para que digan lo que realmentepiensan.
En una encuesta realizada en abril por la cadena CBS News, casi lamitad de los consultados admitió esa problemática y más del 60 %consideró que las relaciones raciales empeoraban.
Más recientemente, en una pesquisa llevada a cabo a nivel nacional porel Centro Pew de Investigaciones, de Washington, DC (PEW) entre el 5de junio y el 7 de julio con participación de 4.602 adultos, se pusode manifiesto que los estadounidenses blancos y negros tienen puntosde vista sumamente diferentes acerca de la igualdad racial y quetambién difieren en cuanto a la medida en que la raza de una personapuede serle una carga o un beneficio.
Para los negros, la respuesta es clara. El 65% dice que en EstadosUnidos "es mucho más difícil ser negro que ser blanco". Solo el 27% delos blancos coincide en este aserto.
La brecha racial en la percepción de las ventajas del blanco sobre elnegro es también significativa. El 62% de los encuestados negrossostiene que "la gente blanca se beneficia de muchas ventajas que lesofrece la sociedad que no tienen los negros". Sólo el 13% de losblancos admite que los de su raza se beneficien mucho de ventajas delas que carecen los negros.
Comentando las evidencias de esta investigación sobre quienes sonayudados o perjudicados por su raza, Shiva Maniam, investigadorasistente de PEW escribió el 18 de julio que entre los hispanos, 37%señala que es mucho más difícil ser negro que ser blanco, pero essuperior la proporción de blancos que así piensan y mucho menor elnúmero de negros que lo hacen. La mayoría de los hispanos apunta quelos blancos se benefician de ventajas en la sociedad que los negros notienen; 33% dice que los blancos se benefician mucho de estascircunstancias, proporción que se eleva al 62% de los negros y un 13%de los blancos a nivel de la nación.
Acerca de la percepción de cómo son tratados los negros en diferentesáreas, otra encuesta reciente reveló que la mayoría de los negrosafirma que recibe un trato menos justo que los blancos en su relacióncon la policía, en los tribunales, al solicitar un préstamo o unahipoteca y en su centro de trabajo. Por lo menos cuatro de cada diezentrevistados dijeron que los negros reciben un trato bastante peor entiendas o restaurantes, así como al votar en las elecciones.
Julio 22 de 2016.