Pittsburgh synagogue shooter posted racist messages on social networks
October 28, 2018
Translated and edited by Walter Lippmann for CubaNews.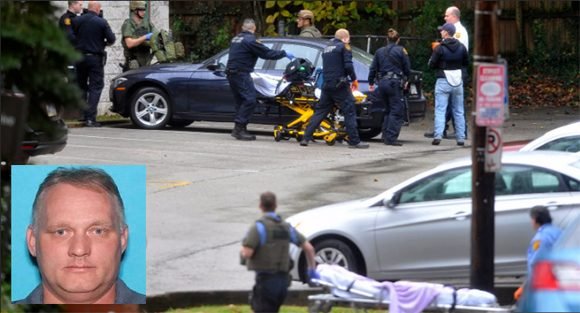 "HIAS liked to bring invaders who kill our people. I can't sit back and watch my people get killed. Screw your views, I'm going in," Robert D. Bowers posted on the Internet Saturday, shortly before breaking into a Pittsburgh synagogue and shooting 11 people in an action that UN Secretary-General Antonio Guterres said is "a painful reminder of the persistence of anti-Semitism.
HIAS is a nonprofit Jewish refugee support organization, which after the massacre recalled that it is dedicated to the "rescue of people whose lives are in danger because of who they are.
Bowers almost announced his intentions days in advance, if you look at many of his social networking publications, in which he called immigrants "invaders," distributed racist memes and claimed that Jews were the "enemy of whites."
Bowers used Gab, an ultra-right social network taken as an alternative to Twitter that is heavily funded and favored by white supremacists, presented as "the free speech social network." and riddled with neo-Nazi messages.
The attack left 11 dead in the Tree of Life synagogue, known for keeping a copy of the Torah rescued from the Holocaust.
The Sabbath ran and in the synagogue, located in the Squirrel Hill neighborhood, several religious ceremonies were held in different rooms, including a baptismal hall. In that context, Bowers perpetrated one of the worst attacks against the Jewish community in U.S. history, firing and shouting "All Jews must die!"
In a message condemning Saturday night's crime in Pittsburgh, [UN Secretary General António] Guterres called on the authorities, civil society, religious and community leaders, and the general public to form a "common front" that would reverse the racist, anti-Semitic, Islamophobic, or other forms of hate such as intolerance, discrimination, and xenophobia that are gaining strength in many parts of the world.
This is in a country where immigration has become the subject of election campaigns and a way of instilling fear in voters. According to a Reuters analysis of the propaganda broadcast through October 15, 20% of the Republican Party's ads in the congressional elections have mentioned immigration.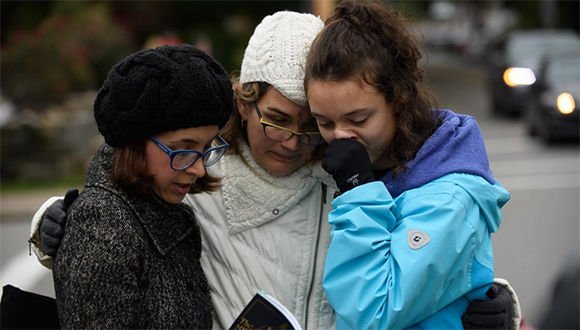 "All of us, in fact, are wounded by this inhuman act of violence," said [Pope ]Francisco, who expressed his closeness to all the people of Pittsburgh "and in particular to the Jewish community, affected by a terrible attack on the synagogue.
Robert Bowers, 46, of Pittsburgh, was arrested after exchanging fire with a SWAT team. The prosecutor's office charges him with 29 criminal charges, including crimes of violence and firearms, and violating U.S. civil rights laws.
Bowers had 21 guns registered in his name, according to authorities. Police reported that he only had one traffic violation on his record in 2015.
A few days ago, Cesar Sayoc was arrested in Florida, accused of sending parcel bombs to prominent Democratic personalities and politicians. Sayoc also posted hate messages on social networks.
(Information from agencies.)