OBAMA PRAISES COLOMBIA'S PEACE EFFORTS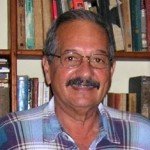 By Manuel E. Yepe
http://manuelyepe.wordpress.com/
A CubaNews translation.
Edited by Walter Lippmann.
US President Barack Obama recently welcomed President Juan Manuel Santos of Colombia to the White House for a buoyant celebration of the $10 billion, US effort "to help Colombia vanquish its violent drug cartels and end its festering guerrilla war, the longest worldwide".
It was also a chance for two leaders who reached out to longtime enemies to savor their success –Mr. Obama for his opening to Cuba, and Mr. Santos for his peace talks with his country's guerrilla movement, the Revolutionary Armed Forces of Colombia, known as the FARC.
The meeting was covered and very favorably reviewed by The New York Times on February 5, in an article titled "Obama Praises Colombia's Peace Efforts With Rebels and Seeks Big Aid", signed by journalist Mark Landler.
The Colombian government is expected to sign a final peace agreement with the rebels by March 23, bringing an end to the longest civil war in Latin America. An estimated 225,000 people have been killed and six million displaced in the conflict, says the New York newspaper, one of the most recognized sources of US corporate.
Speaking at the headquarters of the US government, Mr. Obama said that "a country that was on the brink of collapse is now a country on the brink of peace." He announced that he would request $450 million in new aid for Plan Colombia, the program under which the United States has supplied Colombia with military equipment, training and economic assistance. That is an increase over the $300 million the White House had previously budgeted.
Plan Colombia, Mr. Obama said, will be renamed Peace Colombia to reflect its new purpose of helping the country keep the peace, rather than wage war. "In Colombia today," he said, "there is hope."
President Santos described how Colombia had rebounded from the chaos of the 1990s, when large parts of the country were under the control of the guerrillas or paramilitary groups. Today, he said, it has a thriving economy and an effective policy for cracking down on the drug trade.
He recalled that Mr. Obama was one of the first leaders in whom he confided his plans to negotiate with the guerrillas. "You not only believed it was possible," Mr. Santos said, "you encouraged me to go ahead and gave me your full, enthusiastic support."
Speaking for all people who live "south of the Rio Grande," Mr. Santos thanked Mr. Obama for his "audacity in re-establishing diplomatic relations with Cuba."
Mr. Santos was vocal in prodding the United States to end its half-century estrangement from Cuba, citing his own efforts to make peace as an example. Characterized by the NYT as "a fluent English speaker with a graduate degree from Harvard", Mr. Santos made a persuasive case for the fact that the United States needed to make such a move towards Cuba.
The NYT columnist recalls that Plan Colombia has not been without detractors. Particularly in its early years, some critics said it was weighted too heavily toward military aid over civilian aid. The Colombian government was also criticized for disregarding human rights as it stepped up the war against the guerrillas.
There are also lingering questions about the role played by the United States in backing Colombian officials who colluded with extreme right-wing militias (paramilitaries) to fight the patriotic guerrillas.
According to the NYT, Obama's meeting with Santos begins what is expected to be a busy year of Latin American diplomacy for the US President. The White House hopes that as early as March, he will make a landmark visit to Cuba. That trip could include a stop in Colombia. In November, he is scheduled to travel to Peru for the Asia-Pacific Economic Cooperation forum.
February 16, 2016.
OBAMA ELOGIA ESFUERZOS DE PAZ EN COLOMBIA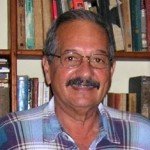 Por Manuel E. Yepe
http://manuelyepe.wordpress.com/
El Presidente de Estados Unidos, Barack Obama, recibió en días recientes en la Casa Blanca a su homólogo de Colombia, Juan Manuel Santos,  con un vibrante anuncio sobre la asignación de 10 mil millones de dólares estadounidenses para "apoyar los esfuerzos de Colombia por acabar con los violentos cárteles de la droga y poner fin a la guerra de guerrillas más prolongada en el tiempo que se haya conocido a escala mundial".
La oportunidad sirvió para que ambos líderes intercambiaran sus valoraciones acerca de sus respectivos avances en los tratos con sus históricos enemigos -Obama en su apertura hacia Cuba y Santos por sus conversaciones de paz con las Fuerzas Armadas Revolucionarias de Colombia (FARC).
El encuentro fue reportado y elogiosamente comentado por el diario The New York Times el 5 de febrero en un artículo titulado "Obama ensalza a Colombia por perseguir la paz con rebeldes y anuncia un gran aumento de la ayuda", con la firma del periodista Marque Landler.
El gobierno colombiano espera firmar para el 23 de marzo un acuerdo final de paz con los rebeldes que pondría fin a la guerra civil más larga en la historia de América Latina, conflicto que ha dejado alrededor de 225.000 personas asesinadas y 6 millones de desplazados, asegura el periódico neoyorquino, uno de los mas reconocidos voceros de la prensa corporativa de Estados Unidos.
En la sede del gobierno estadounidense, Obama declaró que "un país que estaba al borde del colapso es ahora un país al borde de la paz". Reveló que pediría $ 450 millones para nuevas ayudas en el Plan Colombia, un programa a través del cual Estados Unidos ha suministrado a Colombia equipamiento militar, asistencia económica y capacitación. Se trataría de un incremento de unos 300 millones de dólares sobre la cifra que la Casa Blanca había presupuestado previamente.
El Plan Colombia, dijo Obama, será retitulado "Paz Colombia" para reflejar el nuevo propósito de ayudar a la subsistencia del país en la paz, en vez de para hacer la guerra. "En Colombia hay hoy una esperanza", subrayó el Presidente estadounidense.
Según el Presidente Santos, Colombia había salido del caos de la década de 1990, cuando gran parte del país estaba bajo el control de la guerrilla o de los grupos paramilitares y mostraba hoy una economía próspera y una política eficaz para reprimir el tráfico de drogas. Recordó que el Presidente Obama fue uno de los primeros líderes a quienes él confió sus planes de negociar con la guerrilla. "Usted, no sólo lo creyó posible," dijo Santos, "usted me animó a seguir adelante y me dio su apoyo completo y entusiasta" reveló.
Hablando para todas las personas que viven "al sur del río Grande", el Presidente Santos agradeció al Presidente Obama su "audacia en restablecer relaciones diplomáticas con Cuba".
Santos recalcó que él conoció de la insistencia con que el presidente de los Estados Unidos ha defendido la idea de poner fin al alejamiento de Cuba de su país durante medio siglo, citando sus propios esfuerzos para lograr la paz como un ejemplo. Santos, a quien el periódico identifica como "un fluido angloparlante graduado en la Universidad de Harvard", insistió siempre en que Estados Unidos debía hacer un movimiento de este tipo respecto a Cuba.
El articulista del NYT recuerda que el Plan Colombia ha sido muy criticado, particularmente en sus primeros años, por ponderar demasiado la ayuda militar por encima de la ayuda civil. El gobierno colombiano también ha sido muy criticado por ignorar los derechos humanos como caminó hasta la guerra contra la guerrilla.
Igualmente son persistentes las preguntas acerca del papel desempeñado por los Estados Unidos en respaldo a funcionarios colombianos que coludieron con las milicias de extrema derecha (paramilitares) para luchar contra a la guerrilla patriótica.
Según el NYT, la reunión de Obama con Santos dio inicio a lo que se espera que sea un año en el que la diplomacia con América Latina ocupe un espacio grande en la agenda del Presidente de Estados Unidos. "La Casa Blanca espera que en marzo Obama haga una histórica visita a Cuba que podría incluir una escala en Colombia". En noviembre, tiene programado viajar a Perú para el foro de cooperación económica de Asia y el Pacífico.
Febrero 16 de 2016.