Martin Luther King: 50 Years Can't Kill a Dream
April 4, 2018
Translated and edited by Walter Lippmann for CubaNews.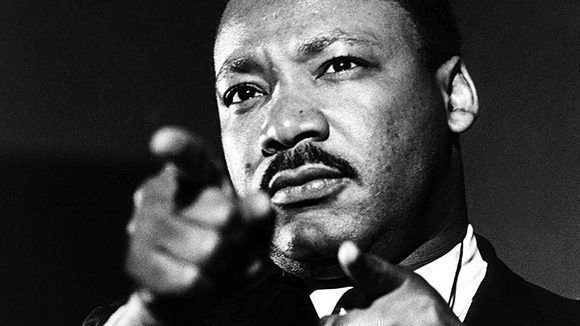 The speech that American activist Martin Luther King is remembered for today was entitled "I have a dream". The three words became a milestone. Hundreds of politicians and presidents from around the world have used that same phrase at public events. But none has been as powerful as the one Luther King starred in on August 28, 1963, on the steps of the Lincoln Memorial in Washington. However, last Saturday, March 24th, the story of this phrase began a completely new chapter.
Yolanda Renee King, granddaughter of the leader of the civil rights movement in the United States, repeated her grandfather's words very close to where he first spoke them 55 years ago. At just nine years of age, Yolanda stepped onto the stage with the confidence of a leader who knows the legacy that precedes her and the power of words.
"My grandfather had a dream that his four young children would not be judged by the color of their skin, but by the content of their character," said little King, evoking the exact same phrase used by Dr. King in 1963. 
"I have a dream where we've had enough and where this world is one free of weapons. Period," exclaimed the little girl.  
The reflection of Martin Luther King can be seen in Yolanda, in his voice speaking out against weapons; in the loud fists of the people, in the victims of racial crimes who have shouted words, in the vilified people of happiness who have said "enough is enough!"