Interpol Rejects Bolivia Coup Government Request to Persecute Evo
The International Police (Interpol) notified the coup government of Bolivia of the rejection of the activation of the blue and red stamps against former president Evo Morales
———————————————————————————-
Author: Digital Editor | internet@granma.cu
January 30, 2020 11:01:37
Translated and edited by Walter Lippmann for CubaNews.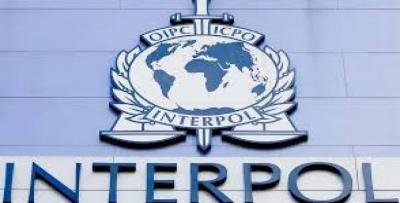 The International Police (Interpol) notified Bolivia's coup government of the rejection of the activation of the blue and red stamps against former President Evo Morales, who is accused of terrorism, financing of this scourge and sedition.
Attorney Eduardo León revealed that Interpol considered that the request processed by the Attorney General, Juan Lanchipa, differed from Articles 2 (i) and 3 of its Statute and decided not to publish the notification and to eliminate the data of that person (Morales) from its database.
The document stated that Article 2 states that its actions must be framed in respect for the Universal Declaration of Human Rights, while Article 3 prohibits the entity from "intervening in matters of a political, military, religious or racial nature.
In light of this decision, León filed a complaint against Lanchipa on Wednesday for the crime of breach of duty and allegedly acting in a negligent manner in this case.
The lawyer said the attorney general lied to the Bolivians about the persecution of Morales because the activation of the red and blue stamps must be through an order issued by a judge and not only through efforts of the Attorney General's Office.
"Interpol's decision demonstrates the lack of seriousness with which the Attorney General acted in this case and, furthermore, it shows the lack of knowledge that Mr. Lanchipa has," he concluded.
On the other hand, Lanchipa, in line with the coup regime, also confirmed last December the request to activate the blue notice for the former Minister of Coordination with Social Movements, Alfredo Rada.
This is a request to locate Rada, whose whereabouts are unknown and who has been accused of three deaths of opposition civilians in 2007 (when he served as head of the Interior Government), during a riot against the constituent assembly that was in session in the central-southern city of Sucre, under siege by violent groups.
The request was made in spite of the fact that, as he acknowledged, the indispensable authorization of Parliament to open a trial of responsibilities for Rada is pending, as is constitutionally required.
(Taken from CubaSí.cu)