National Baseball Directorate reports on penalty for Industriales manager
October 31, 2017
Translated and edited by Walter Lippmann.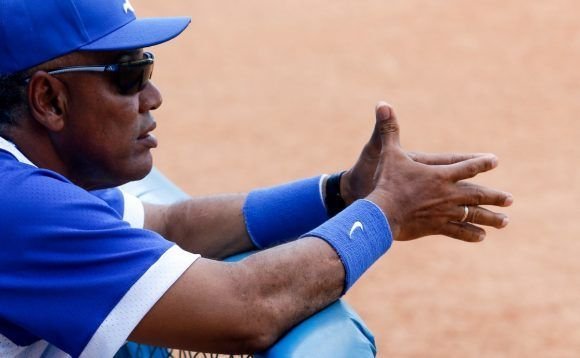 The National Baseball Directorate (DNB) informs our fans that the penalty applied to the manager of the Industriales, Víctor Mesa Martínez, was due to an act of indiscipline committed at the Bella Habana hotel, belonging to the Islazul chain.
The incident, which involved Mesa Martinez and one of the security managers of the installation, occurred last Thursday night, after concluding the first game of the sub-series that the Industriales played against Pinar del Río at the Latin American stadium.
Authorities from the capital, INDER, the Ministry of Tourism and the Islazul chain analyzed in detail what happened, and once the facts were clarified, the DNB proceeded to apply the corresponding measure, in line with the level of seriousness of what had happened.
The evaluation of what happened advised suspension of the manager for a sub-series, which corresponds to the one that those from the capital dispute in front of Granma in Bayamo.
This confirms the principle that discipline is inviolable in all venues of our National Series, and that the weight of the established regulation will fall on those who violate it.
The DNB also wants to explain that, as a rule, it does not provide the details of the events for which its athletes, coaches, affiliates and managers are given penalties, in order to protect the moral integrity of those involved and not to affect the internal dynamics of a team or work collective.
National Baseball Directorate