spectator's chronicle
I'm Not Who You Think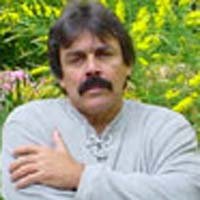 By Rolando Pérez Betancourt
July 12, 2020
Translated and edited by Walter Lippmann for CubaNews.
After 35 years of sustained triumphs in various films, French actress Juliette Binoche is once again shining in her latest film, which will soon be shown on Cubavisión.
I'm Not Who You Think (Safy Nebbou, 2019) is the story of a divorced, 50-year-old literature professor with two children who uses the tricks of Facebook to create a profile that turns her into an attractive 24-year-old blonde.
The causes and consequences of this change will be the main theme of this romantic drama with a thriller-like twist. It's conceived in the midst of human relationships conditioned by technology and the masks that encourage so-called catfishing, or [creating a] non-existent identity in social networks with the aim of attracting unwary people.
In days of unbridled love passions on Facebook, Twitter and Whatsapp, director Safy Nebbou waves the trump card of Binoche and squeezes it into the role of a middle-aged woman trapped in the obsession of feeling wanted. Why not fall in love with a young man much younger than she? And the protagonist embarks on the adventure, even if she ends up in the hands of a psychiatrist. This is a resource that is used from the beginning to weave the threads of the story in two stages and thus expose the intimate worlds of a woman who, after the divorce, was exposed to the risks of depression.
The film takes a critical look at the lies and manipulations of social networks and is a treat for viewers to reflect on issues such as the fear of growing old, the age difference when it comes to love, and whether it "looks good" for a mature woman to go crazy with love (and delude herself into madness), as she would have done in her twenties.
We will then see an exceptional Juliette Binoche fall silent, when a young lover tells her that she could well be her mother; chat in the solitude of her home, pretending to be the little girl she is not; fall into the chaos of uncertainty and moral collapse; shine like a sun and explode into childish euphoria when she feels wanted.
The film is all of her, and also a story of loneliness on days when it seems that everyone is connected.