How Cecilia Valdés Calms Italy
Cuban lyric singer Diana Rosa Cárdenas Alfonso, who lives in a region of Lombardy, relieved her neighbors who live in quarantine because of the COVID-19
By Lisandra Gómez Guerra
March 18, 2020
Translated and edited by Walter Lippmann for CubaNews.
Mantua Lombardy, Italy; 6:00 p.m., March 13, 2020. Only silence breaks the area bordered by buildings. Only a few people walk at a brisk pace around a supermarket. A few others shyly take in the last rays of sunshine from their balconies. They have been confined within four walls for too many hours and there are still many others to come. No one speaks. The afternoon seems the same, for more than a week now.
Suddenly, a sound light forces them to look outside. A miracle! Maybe they thought. But, the close neighbors came out grateful to enjoy a real show. From a small balcony, Cuba embraces the pain and sadness of hundreds of Italians who live day by day a duel with the coronavirus. Thank you, Cecilia Valdés, for so much spirituality. Thank you, Diana Rosa Cárdenas Alfonso, Cuban lyric singer living in Mantua, region of Lombardy, one of the Italian areas most affected by the coronavirus, for alleviating despair.
"If we chose to be artists it's because we decided to make people aware. Art always helps. In a moment as complex as this one, it reaches a greater transcendence because it touches inside. That's why we can feel alive, even if everything around you is dying. We will always remember that moment because it has united us as human beings," Diana Rosa tells Juventud Rebelde via messenger, an application that erases the thousands of miles between her and this island.
That Friday afternoon, she did not hesitate to accept the flashmob (a call to a large group of people to do something unusual) from every balcony, through social networks, an initiative that spread as quickly as the coronavirus itself. She went out to the small space of her  apartment. Dressed in a black coat, red pyjamas, socks and flip-flops to get around the little cold air that has yet to leave Mantua, she rose up on the improvised stage.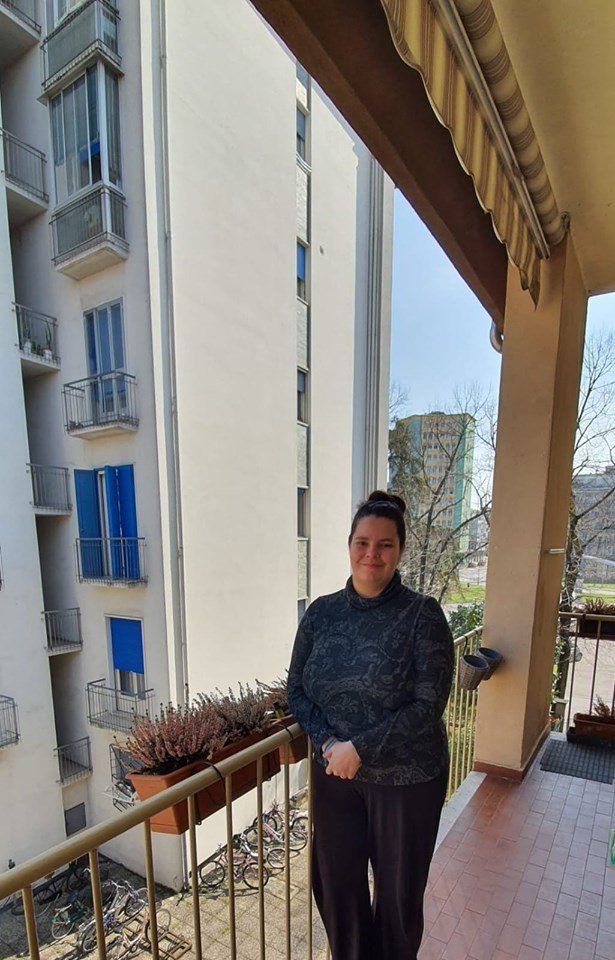 She turned on the horns and raised her voice. On one side, her husband immortalized the moment, in a video that went viral in a few hours on several social networks. On the other, Marilu, her cat, watched it with pleasure. All around, little by little, spectators and many ovations joined in.
"They were super happy. They applauded me a lot. They shouted at me that if I needed an audience after everything was over, I should call them. The salespeople at the supermarket, where they have not banned sales because of the need for the service, shouted "You are brave," says the 30-year-old young woman from Havana, her voice broken by so much emotion.
And although Diana Rosa, since her arrival in Italy in 2013 – one of her dreams for having opera as a genre with deep roots there – to perfect what she learned in the teaching unit of the National Lyric Theater of the Amadeo Roldan Conservatory, has made several of its stages her own, she still finds the experience difficult to digest.
"We went out to check if anyone else was doing anything and nothing happened. So, we said, let's do it. It was very improvised, it was even half-disheveled. And it's not the custom here to do that. I even live in a region where people are not as expressive as those who live in southern Italy. That's why I never imagined singing on the balcony. Of course, at home I do, so my closest neighbors know I'm a lyrical singer," says the woman who alternates presentations, after passing the auditions, with classes in lyrical and modern singing.
But the departure of Gonzalo Roig's zarzuela was not the only thing that calmed Mantua's life: "I also performed some operas from this country, such as Turandot. And two days later, I did a duet with my Japanese neighbor, each from her home, and we sang Mozart's The Marriage of Figaro. That time, even my kitten joined in with her meows," she adds, while a smile cuts off communication.
-Why Cecilia Valdés?
-Since I was a child I've had a strong bond with that work. My mother used to sing it to me, although she didn't study lyrics. I played it in Cuba and here I did my thesis at the Lucio Campaniani Music Conservatory on the three Cuban zarzuelas: Cecilia Valdés, María la O and Amalia Batista.
"I am very grateful for my training in our country, especially to my teacher Adolfo Casas, for having instilled in me love and respect for that repertoire. Cecilia Valdés wastes Cuba, not only for her text, but for mixing so many rhythms. If I am Cuban, how can I not give away our art in such a complex moment?
-How much of Cecilia, as a true Creole, is there in Diana?
-I think a lot, because in reality when she says she doesn't know what it is to suffer, that's what characterizes us Cubans. We always put on a happy face in moments of sadness and problems. We face everything with a lot of dignity. Cecilia is Cuba.
-Why do you think that interpretation has gone around the world?
-First, I never imagined that it would happen. But it must have something to do with the fact that I gave away a song that belongs to me for being Cuban. I am happy to have awakened so many feelings, solidarity, brotherhood…, although it was in such a sad situation as the one we lived in and we will not forget.
"I have received hundreds of compliments and messages of love. Even a friend told me he saw me on Brazilian television. That response teaches us that we are capable of feeling and loving even in difficult times. But many are the artists who have done the same, and thanks to the networks we can enjoy them".
For more than a week, Diana Rosa has barely passed the perimeters of her apartment due to a measure adopted by the Italian government to prevent the spread of the pandemic. "When I go out, just for a medical emergency or to buy food or medicine, I wear a mask, gloves, glasses. When I come back I take everything off, wash it and put my coat and shoes on to get some air and sun.
"I wash my hands constantly and inform myself. I maintain links with the Facebook page of the Cuban Embassy in Italy and my mom calls me every day. They are worried about us over there, but we are fine," says the woman who inherited her passion for music from her baritone grandfather and his father, who, without any academic training, mastered the chords of the guitar.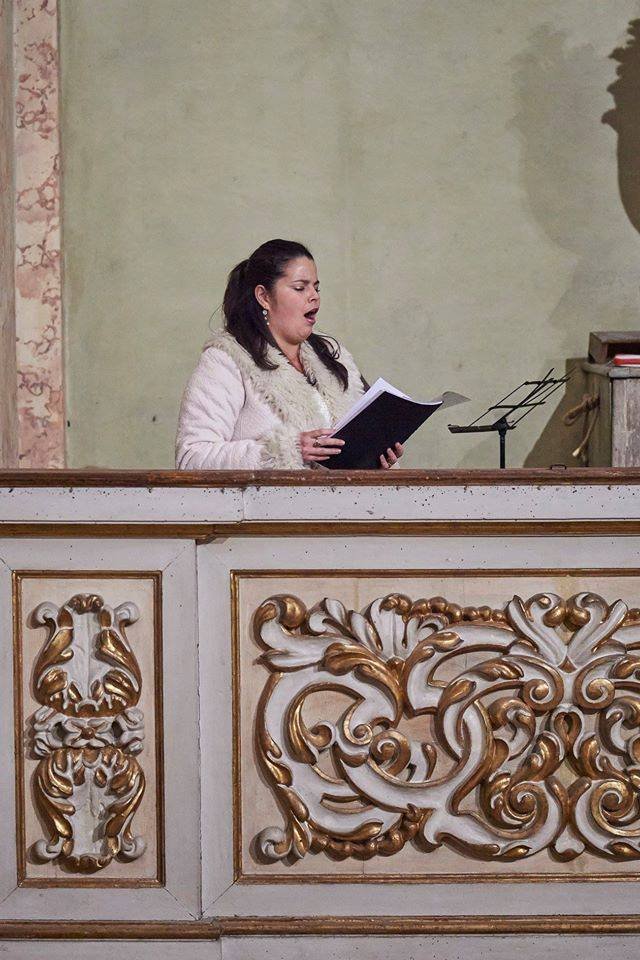 -In your opinion, why has the coronavirus been so strong in Italy?
-I suppose it's because at the beginning they didn't take the measures of restriction that should have been demanded. It's a virus that spreads quickly and you can have it and be asymptomatic. That's why any measure is insufficient," she insists whenever someone asks about the health of the Old Continent.
And while Italy, like many parts of the world, continues to be trapped by the tentacles of a virus that is bent on stealing thousands of lives, Diana Rosa thinks about how to dispel the annoying silence that surrounds her.
"Some artist friends have asked me why I did it, as if when everything happens no one will remember. I don't care if that happens. Sometimes a single moment is enough to realize so many good things. I experienced that that afternoon and I will continue to live it from my balcony, at least until we are free of this situation," she concluded.