From Exceptionalism to Smart Power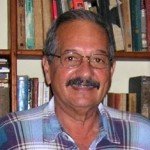 By Manuel E. Yepe
http://manuelyepe.wordpress.com/
A CubaNews translation.
Edited by Walter Lippmann.
"To understand today's imperialist political doctrines we must keep in mind their foundations which began taking explicit shape in the first third of the seventeenth century and have continued developing to this day … ".
With this introduction, Reverend Pablo Odén Marichal, member of the National Assembly of People's Power [Cuban Parliament] and Executive Secretary of the Council of Churches of Cuba presented his work "The Churches and Ecumenical Movement facing new challenges with the normalization of relations between Cuba and the United States" at the Evangelical Theology Seminary held in May 2015.
Reverend Marichal explained that, in the seventeenth century, even before theDeclaration of Independence by the Thirteen Colonies, there was talk about whatwould later be known as American Exceptionalism, rooted in the Puritan heritage of the United States and which had as one of its most popular promoters the Puritan minister John Winthrop. In a sermon delivered in 1630, Winthrop proclaimed the establishment of "a virtuous community that will shine as an example to the Old World."
Marichal emphasized that it is such Puritan ideology that makes it possible that the first black US president today asserts that he considers himself a descendant of immigrants and not of slaves, and who claims that his nation is "exceptional".
"Not long after their arrival on the northeastern shores of what today is the United States of America today, the first settlers –Protestant Puritans, both English and Scots–believed that God had led them there for the realization of a "special design from heaven", a special mission that had at its core piety, and the moral principle of doing good by every citizen.
In 1845, American journalist John L. O'Sullivan –who already in had 1839 argued that the United States had a "divine destiny" which gave it the right "to establish on earth the moral dignity and salvation of man"– coined the term Manifest Destiny and predictedthat, sharing these values, the United States would be a "union of many republics".
The Monroe Doctrine –drafted by John Quincy Adams while he was State Secretary for James Monroe's– warned the European states against intervening in [Latin] America, with the famous slogan "America for the Americans".
In 1823, John Quincy Adams, Secretary of State under President James Monroe, echoing geographic determinism, enunciated his doctrine of "ripe apple" (or the law of geographical gravitation) which stated that "Cuba, once separated from Spain …, unable to stand alone, would inevitably gravitate toward the North American Union, and for the Union … it would be impossible not to admit it within."
In 1904, President Theodore Roosevelt said that the US had the right to intervene in any Latin American nation that acted incorrectly in its domestic or foreign policy. His corollary to the Monroe Doctrine justified further interference in the Caribbean statesduring the presidential terms of William Howard Taft (1909-1913) and Woodrow Wilson (1913-1921).The creation of the Organization of American States (1948), whose aim was to maintain  the Monroe Doctrine and prevent communism from spreading through Latin America, served for the US to undertake actions such as the overthrow of President Jacobo Arbenz of Guatemala, in 1954; the failed Bay of Pigs Invasion in Cuba, in 1961; the military intervention to support Ramon Balaguer in the Dominican Republic, in 1965; the overthrow of Salvador Allende in Chile, in 1973; the invasion of Grenada in 1983; support for the army of the Salvadoran tyranny in its fight against the patriotic guerrillas; and support for the Nicaraguan Contras, who fought the Sandinista government in the 1980s.
Several have been the military and political doctrines that US regimes have applied against Latin America, almost all inspired in the dichotomy between the carrot and the big stick ("speak softly but carry a big stick "). Reverend Marichal mentioned the best-known:
Theodore Roosevelt's corollary to the Monroe Doctrine; the Truman doctrine aimed at "preventing the spread of communism throughout the world"; Eisenhower's policy of massive retaliation or military containment; Kennedy's expansion of democracy and the free market; Johnson's limited or "preventive wars"; Nixon's "collective security"; Clinton's use of force to access key markets and energy supplies; Bush's preventive nuclear war and war on terror; and finally Barack Obama's "smart power" which makes use of military power together with diplomacy.
March 3, 2016.
DEL EXCEPCIONALISMO AL PODER INTELIGENTE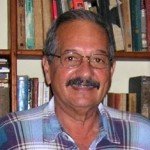 Por Manuel E. Yepe
http://manuelyepe.wordpress.com/
"Para entender las doctrinas políticas imperialistas presentes, no pueden olvidarse aquellas fundacionales que comenzaron a articularse explícitamente desde el primer tercio del siglo XVII y las que se han continuando elaborando hasta nuestros días…".
Con esta introducción, el Reverendo Pablo Odén Marichal, diputado a la Asamblea Nacional del Poder Popular y secretario ejecutivo del Consejo de Iglesias de Cuba presentó su trabajo "Las iglesias y el movimiento ecuménico ante los nuevos desafíos de la normalización de las relaciones entre Cuba y Estados Unidos" en el Seminario Evangélico de Teología efectuado en mayo de 2015.
Explicaba el Reverendo que en el siglo XVII, aún antes de la Declaración de Independencia de las Trece Colonias, se habló de lo que sería conocido como American Exceptionalism, nacido de la herencia puritana de Estados Unidos y que tuvo como uno de sus más conocidos difusores al pastor puritano John Winthrop quien, en un sermón que pronunció en 1630 proclamó el establecimiento de "una comunidad virtuosa que brillará como ejemplo para el Viejo Mundo."
Marichal destacaba que esa ideología puritana es la que hace posible que hoy el primer presidente norteamericano negro, afirme que se considera a sí mismo como descendiente de inmigrantes y no de esclavos, y que afirme que su nación es "excepcional".
"No mucho tiempo después de su llegada a las costas nororientales de lo que hoy es Estados Unidos de América, los primeros colonos puritanos protestantes, tanto ingleses como escoceses, entendieron que Dios los había guiado hasta allí para la realización de un "designio especial del cielo", una misión especial que tenía en su base la piedad y los principios morales del buen actuar de todo ciudadano. En 1845, el periodista norteamericano John L. O'Sullivan que ya en 1839 había sostenido que Estados Unidos tenía un "destino divino" que le daba derecho "a establecer sobre la tierra la dignidad moral y la salvación del hombre", acuñó el término Destino Manifiesto y predijo que, compartiendo estos valores, Estados Unidos sería una "unión de muchas repúblicas".
La Doctrina Monroe —redactada por John Quincy Adams siendo Secretario de Estado del gobierno de James Monroe—, prevenía a los estados europeos de intervenir en América, con el famoso lema de "América para los americanos".
En 1823, John Quincy Adams, Secretario de Estado del presidente Monroe, haciéndose eco del determinismo geográfico, enunciaba su doctrina de la "fruta madura" (o de la ley de gravitación geográfica) que planteaba que "Cuba, una vez separada de España…, incapaz de sostenerse por sí sola, tiene que gravitar necesariamente hacia la Unión Norteamericana, y a la Unión…le será imposible dejar de admitirla en su seno."
En 1904, el presidente Theodore Roosevelt sostuvo que EEUU tenía derecho a intervenir en cualquier nación latinoamericana que actuara incorrectamente en política interior o exterior. Su corolario a la Doctrina Monroe justificó nuevas injerencias en los estados del Caribe durante el mandato de Taft (1909-1913) y Woodrow Wilson (1913-1921). La creación de la Organización de Estados Americanos (1948), cuyo fin era mantener en práctica la Doctrina Monroe y evitar que el comunismo se extendiera por Latinoamérica, sirvió para que EEUU emprendiera acciones como el derrocamiento del presidente Jacobo Arbenz, de Guatemala, en 1954; la fracasada invasión de bahía de Cochinos, en Cuba, en 1961; la intervención militar para apoyar a Balaguer en República Dominicana en 1965; el derrocamiento en Chile de Salvador Allende en 1973; la invasión de Granada en 1983; el respaldo al Ejército de la tiranía salvadoreña en su lucha contra las guerrillas patrióticas, y el apoyo a la contra nicaragüense, que se enfrentaba al gobierno sandinista, en la década de 1980.
Diversas han sido las doctrinas político militares que han aplicado los regímenes estadounidense contra America Latina, inspiradas casi todas en la dicotomía de la zanahoria y el gran garrote ("habla suavemente —zanahoria— pero amenaza con un gran garrote"). El Reverendo Marichal cita las más conocidas:
El corolario a la doctrina Monroe de Theodore Roosevelt; la doctrina Truman dirigida a "contener el avance del comunismo en todo el mundo"; la Eisenhower de represalias masivas o de la contención militar; la Kennedy de la expansión de la democracia y el libre mercado; la Johnson de guerras limitadas o "preventivas; la de "seguridad colectiva" de Nixon; la Clinton del uso de la fuerza para acceder a mercados clave y suministros de energía; las dos de Bush de guerra nuclear preventiva y contra el Terror, hasta llegar a la doctrina Barack Obama del "smart power" o poder inteligente, que emplea el uso del poder militar junto con la diplomacia.
Marzo 3 de 2016.