Fascism, Revenge of the Poor in the USA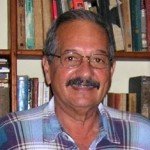 By Manuel E. Yepe
http://manuelyepe.wordpress.com/
A CubaNews translation.
Edited by Walter Lippmann.
The Trump phenomenon which has apparently surprised specialists in the study of the US electoral system as well as observers from all tendencies and preferences has also served to alert many about the imminent danger of Fascism in the heart of world capitalism.
"College-educated elites, on behalf of corporations, carried out the savage neoliberal assault on the working poor. Now they are being made to pay. Their duplicity –embodied in politicians such as Bill and Hillary Clinton and Barack Obama– succeeded for decades. These elites, many from East Coast Ivy League schools, spoke the language of values –civility, inclusivity, a condemnation of overt racism and bigotry, a concern for the middle class– while thrusting a knife into the back of the underclass for their corporate masters. This game has ended."
"There are tens of millions of Americans, especially lower-class whites, rightfully enraged at what has been done to them, their families and their communities. They have risen up to reject the neoliberal policies and political correctness imposed on them by college-educated elites from both political parties: Lower-class whites are embracing an American fascism."
The former are paragraphs in an article published by the influential digital journal Truthdig from a comment written by its regular columnist, Chris Hedges, under the title "The Revenge of the Lower Classes and The Rise of American Fascism"  It warns that "these Americans want a kind of freedom – a freedom to hate. They want the freedom to idealize violence and the gun culture. They want the freedom to have enemies, to physically assault Muslims, undocumented workers, African-Americans, homosexuals…"
"They want the freedom to celebrate historical movements and figures that the college-educated elites condemn, including the Ku Klux Klan and the Confederacy. They want the freedom to ridicule and dismiss intellectuals, ideas, science and culture. They want the freedom to silence those who have been telling them how to behave."
"And they want the freedom to revel in hyper-masculinity, racism, sexism and white patriarchy. These are the core sentiments of fascism. These sentiments are engendered by the collapse of the liberal state."
The article maintains that the Democrats are playing a very dangerous game by anointing Hillary Clinton as their presidential candidate. She epitomizes the double-dealing of the college-educated elites, those who speak the feel-your-pain language of ordinary men and women, who hold up the bible of political correctness, while selling out the poor and the working class to corporate power.
The Republicans, energized by America's reality-star version of Il Duce, Donald Trump, have been pulling in voters, especially new voters, while the Democrats are well below the voter turnout for 2008. In the voting Tuesday, 5.6 million votes were cast for the Democrats while 8.3 million went to the Republicans. Those numbers were virtually reversed in 2008 – 8.2 million for the Democrats and about 5 million for the Republicans.
In the work published at his regular weekly column in Truthdig, Chris Hedges says that the language and symbols of an authentic American fascism would, of course, have little to do with the original European models. They would have to be as familiar and reassuring to loyal Americans as the language and symbols of the original fascisms were familiar and reassuring to many Italians and Germans, and he quotes George Orwell when he says that "Hitler and Mussolini, after all, had not tried to seem exotic to their fellow citizens".
No swastikas in an American fascism, but Stars and Stripes (or Stars and Bars) and Christian crosses. No fascist salute, but mass recitations of the pledge of allegiance. These symbols contain no whiff of fascism in themselves "to avoid detection by the internal enemy".
Hedges concluded by saying that if Hillary Clinton prevails in the general election Trump may disappear, but the fascist sentiments will expand. "Tremendous damage has been done by corporate power and the college-educated elites to our capitalist democracy. The elites, who oversaw this phenomenon in the country on behalf of corporations believing that if could be a bad triumph for America but it would be at least good for corporate profit, will see that the worse is still to come."  
March 29, 2016.
FASCISMO, VENGANZA DE LOS POBRES EN EEUU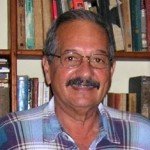 Por Manuel E. Yepe
http://manuelyepe.wordpress.com/
El fenómeno Trump, que aparentemente ha sorprendido tanto a especialistas en el estudio del sistema electoral estadounidense como a observadores de todas las tendencias y preferencias, ha servido, además, para alertar a muchos acerca de la inminencia del peligro fascista en el corazón del capitalismo mundial.
"Las elites universitarias que, en nombre del empresariado, llevaron a cabo un salvaje asalto neoliberal contra los trabajadores pobres, ahora se lo están haciendo pagar. Su doble juego, como en el caso de políticos como William e Hillary Clinton y Barack Obama, fue exitoso durante décadas. Estas élites, muchas de ellas de las escuelas de la Ivy League (que agrupa a centros elitistas de altos estudios de Estados Unidos), hablaban el idioma de los valores, el civismo, la inclusión, la condena al racismo abierto y la intolerancia. Se preocupaban por la clase media, al tiempo que le clavaban un puñal en la espalda de esa subclase, para satisfacción de sus amos corporativos. Este juego ha terminado.
"Hay decenas de millones de estadounidenses, especialmente blancos de clase baja que, legítimamente enfurecidos por lo que les han hecho a ellos, sus familias y sus comunidades, se están alzando para rechazar las políticas neoliberales y de corrección política impuestas por universitarios de las elites de ambos partidos políticos: los blancos de clase baja están abrazando un fascismo americano".
Los anteriores son párrafos de un artículo del influyente diario digital Truthdig, en el que su columnista habitual, Chris Hedges, advierte, en un comentario titulado "La venganza de las clases bajas y el alza del fascismo americano", que estos ciudadanos aspiran a una especie de libertad para odiar, libertad para idealizar la violencia y defender la cultura de las armas. Quieren la libertad de tener enemigos, castigar físicamente los asaltantes musulmanes, a los trabajadores indocumentados, los afroamericanos, y a los homosexuales…
Quieren, así mismo, libertad para recordar eventos y figuras históricas condenadas por las élites de la educación superior, incluyendo el Ku Klux Klan y la Confederación del Sur. Quieren libertad para silenciar a quienes pretendan decirles cómo comportarse. Y libertad para el disfrute de su hipermasculinidad, el racismo, el sexismo y el patriarcado blanco, sentimientos básicos todos ellos del fascismo, engendrados por el colapso del estado liberal".
El artículo sostiene que los demócratas están jugando un juego muy peligroso al situar a Hillary Clinton como su candidata presidencial. Ella enfatiza el doble juego de las élites de educación superior universitaria que hablan del dolor de los hombres y mujeres, y sostienen la Biblia de la corrección política mientras venden a los pobres y a la clase obrera al poder corporativo.
Los republicanos, energizados por la versión de estrella de la realidad de los Estados Unidos que es Donald Trump, han ido captando votantes, especialmente votantes nuevos, en tanto que los demócratas están muy por debajo en tales desvíos respecto a 2008. En una votación muy reciente, 5,6 millones de votos fueron emitidos para los demócratas mientras que 8,3 millones fueron a los republicanos. Estas cifras prácticamente se invirtieron respecto a las de 2008 cuando 8,2 millones fueron para los demócratas y unos 5 millones para los republicanos.
Citando a George Orwell, el trabajo publicado en la columna semanal habitual de Chris Hedges en Thruthdig, advierte que el lenguaje y los símbolos de un auténtico fascismo americano tendrían poco que ver con los de los modelos europeos; tendrían que ser tan familiares y tranquilizadores a los ciudadanos estadounidenses tal como la lengua y los símbolos originales del fascismo europeo eran familiares y tranquilizadores a muchos italianos y alemanes. "Hitler y Mussolini, después de todo, evitaron parecer exóticos a sus conciudadanos".
Por eso no hay suásticas en el fascismo americano, sino  estrellas y barras patrióticas, y cruces cristianas. Nada de saludo fascista, solo juramentos de fidelidad. Estos símbolos no contienen ningún elemento de fascismo en sí mismos "para no ser detectados por el enemigo interno".
El trabajo de Hedges concluye pronosticando que, si Hillary Clinton prevaleciera en las elecciones generales, Trump pudiera desaparecer, pero los sentimientos fascistas se expandirán. "Un daño enorme se ha hecho por el poder corporativo y las elites universitarios a nuestra democracia capitalista. Las élites, que supervisaron este fenómeno en el país por encargo de las corporaciones creyendo que si bien sería un mal triunfo para Estados Unidos, por lo menos sería bueno para el beneficio de las corporaciones, comprobarán que lo peor está por venir".
Marzo 29 de 2016.