Development Aid for the Developed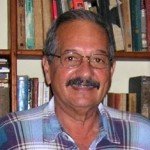 By Manuel E. Yepe
http://manuelyepe.wordpress.com/
A CubaNews translation.
Edited by Walter Lippmann.
The US government encourages domestic capital flight to poor regions through tax exemptions and other investment incentives for its corporate branches abroad. Such a strategy damages small and medium US producers and angers workers in that country who are affected by the flight of jobs that end up overseas.
Is this a kind gesture by the superpower in solidarity with the workers in the poor countries of the Third World? Of course it is not.
Note that, as far as industry and banks in the United States and other Western corporations increase their investments in the Third World, poverty in these regions is growing, rather than decreasing. When transnational capital comes into contact with therich natural resources of the South –with its low wages, high profits and almost total absence of environmental regulations, taxes, and safety labor provisions– everything changes in the interests of the new "benefactors" from the North.
As a result, transnational companies are replacing –in those countries where they have not done so yet– the local bourgeoisie, taking over their markets.
According to the Mexican experience of economic integration with the UnitedStates: in a short time the subsidized surplus products of the US agricultural tradecartel are supplying –with their artificially low prices– the local markets thus removing the Mexican producers and traders from those places.Through their agents, they expropriate the best land in these countries through the system of comprehensive crop buying (cash-crop) for export. These are usually monocultures which require lots of pesticides and are leaving less and lessspace for growing multiple varieties of the organic crops which have fed the local population for centuries.
It should be clarified that the savings that big corporations obtain from cheap labor in poor countries do not translate into lower prices for consumers in the United States or other places. Corporations do not hire labor in remote areas so that consumers in their countries save money; their goal is to increase their profit margin.
As a rule, foreign aid from the United States is linked to transnational investment and is designed to subsidize the building of infrastructures that corporations need to operate in the Third World, such as ports, airports, highways and refineries..
When aid is delivered to governments it comes with many strings attached.
Usually, the aid recipient nation is required to give preference in its purchases and sales to US entities; and the acquisition of goods and food for local consumption must givepriority to imported goods, so that, together with the debt, they create dependency.
Much of the aid money goes directly into the personal coffers of corrupt officials in the recipient countries who participate in the negotiations.
In 1944, he United Nations created the World Bank and the International Monetary Fund (IMF), allegedly responsible for channeling aid to developing nations.
However, in both organizations, the voting power is determined by the financial contributions of each country. This is why the United States, the largest donor, is the member which truly approves the decisions, assisted by a select group of bankers and officials of the economics ministries from the richest nations.
When any poor country fails to pay their debts to one of these two institutions, it runs the risk that the IMF will impose a "structural adjustment program" (SAP) by means of which they are forced to grant tax benefits to transnational corporations and reduce social benefits to their own workers.
The IMF puts pressure on debtor nations to privatize their economies, to sell their mines railways and public services belonging to the state at low prices. They must cut their subsidies for health, education, transport and basic foods; and spend less on the welfare of their people to meet their debt obligations.
Such is the true story of the "aid for development ".
February 10, 2016.
AYUDA AL DESARROLLO DE LOS DESARROLLADOS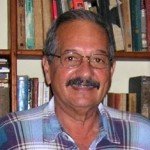 Por Manuel E. Yepe
http://manuelyepe.wordpress.com/
El gobierno de Estados Unidos fomenta la fuga capitales de su país hacia regiones pobres mediante exenciones impositivas y otros estímulos a las inversiones de sus corporaciones en el exterior, lo que perjudica a medianos y pequeños productores estadounidenses e indigna a los trabajadores del país que se ven afectados por la fuga de los puestos de trabajo que de esa manera van a parar al extranjero. ¿Acaso se trata de un gesto bondadoso de la superpotencia en solidaridad con los trabajadores de los países pobres del tercer mundo? Por supuesto que no.
Nótese que en la medida que la industria y los bancos de Estados Unidos y otras corporaciones occidentales incrementan sus inversiones en el tercer mundo, crece, en vez de disminuir, la pobreza en estas regiones. Cuando el capital transnacional entra en contacto con los ricos recursos naturales del Sur, con sus bajos salarios, altas ganancias y la casi total inexistencia de regulaciones
medioambientales, impuestos, y disposiciones para la seguridad laboral, todo se modifica en función de los intereses los nuevos "benefactores" del Norte.
A resultas de ello las transnacionales están desplazando, allí donde no lo han hecho ya, a las burguesías locales, asumiendo el control de sus mercados.
Según la experiencia mexicana de integración económica con Estados Unidos, en poco tiempo los subsidiados productos excedentes de los integrantes del cártel estadounidense del comercio agrícola, abastecen con sus artificiales bajos precios a los mercados locales desplazando de esas plazas a productores y comerciantes mexicanos.
Mediante testaferros suyos, expropian las mejores tierras en estos países mediante el sistema de la compra integral de cosechas (cash-crop) para la exportación. Generalmente se trata de monocultivos que requieren gran cantidad de pesticidas y van dejando cada vez menos espacio para el cultivo de múltiples variedades de cosechas orgánicas con las que por siglos se ha alimentado la población local.
Pero es preciso aclarar que los ahorros que las grandes corporaciones obtienen con la mano de obra barata de los países pobres no se traducen en precios más bajos para consumidores de Estados Unidos ni los de otros sitios. Las corporaciones no contratan mano de obra en regiones lejanas para que los consumidores de su país puedan ahorrar dinero, el objetivo es incrementar su margen de beneficios.
Como regla, la ayuda al exterior de Estados Unidos va unida a la inversión transnacional y está diseñada para subvencionar la construcción de las infraestructuras que las corporaciones necesitan para poder operar en el Tercer Mundo, como son puertos, aeropuertos, autopistas y refinerías.
Cuando la ayuda se entrega a los gobiernos viene con muchas ataduras. Por lo general, a la nación receptora de la ayuda se le exige dar preferencia en sus compras a las ventas de entidades estadounidenses y la adquisición de mercancías y alimentos para consumo local deben dar prioridad a mercancías importadas, de manera que, junto a la deuda, creen dependencia.
Una buena parte de la ayuda monetaria, va directamente a las arcas personales de funcionarios corruptos de los países receptores que participan en las negociaciones.
La Organización de Naciones Unidas creó en 1944 el Banco Mundial y el Fondo Monetario Internacional (FMI), supuestamente encargados de canalizar la ayuda al desarrollo de las naciones.
Pero, en ambas organizaciones, el poder de voto está determinado por las contribuciones financieras de cada país, razón por la cual Estados Unidos, el mayor donante, es el que verdaderamente aprueba las decisiones, asistido de un selecto grupo de banqueros y funcionarios de los ministerios de economía de las naciones más ricas.
Cuando cualquier país pobre incurre en el impago de sus deudas con alguna de estas dos instituciones, corre el riesgo de que el FMI le imponga un "Programa de ajuste estructural" (SAP, por sus siglas en inglés) consistente en el otorgamiento de beneficios fiscales a las corporaciones transnacionales y reducción de beneficios sociales a sus propios trabajadores.
El FMI presiona a las naciones deudoras para que privaticen sus economías, vendan a precios bajos sus minas, ferrocarriles y servicios públicos pertenecientes al estado. Deben recortar sus subvenciones a la salud, la educación, el transporte y los alimentos básicos, gastando menos en el bienestar de su población para poder hacer frente a los pagos de la deuda.
Tal es la verdadera historia de la "ayuda al desarrollo".
Febrero 10 de 2016.