Cuban Science in Urgent Need of Financial Support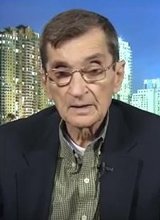 By Domingo Amuchastegui
Received January 27, 2021 in English
In late December 2016, during the economic debates at Cuba's National Assembly, Agustín Lage Dávila –renown Cuban scientist- publicly questioned the absence of explicit financial support to scientific institutions, making an urgent appeal to meet such needs (See my January 2017 column). The demand was most unusual; in fact, it was a serious warning. At that time, there were no official comments or reply from the new Minister of Economy and Planning, Ricardo Cabrisas or any other official…at least publicly. 
A month later, it was obvious that Lage's warning was not an isolated statement. Most Cuban scientists and experts, shared the following approach: "It is evident that among ourselves there isn't full understanding about this vital issue (the proper and necessary funding for scientific development) and that it is required to go deeper in its analysis to be able to start effective actions, that today become very urgent." The usual funds assigned at the beginning of every fiscal year for R&D and Science and Technology Activities (ACT in Spanish), had explicitly "disappeared" from the 2017 budget Supporting this view there were scientists and experts key institutions from the Ministry of Technology and Environment, Higher Education Ministry, BioCubaFarma, and others.
Furthermore, it was pointed out that over the last 10 years GDP growth did not include any increment in resources assigned to I+D, bringing down its contribution to the GDP to 0.42 percent. As a consequence, and despite some successes, scientific potentials were weakened. Resources to support the development of science in Cuba –together with taking pride in its biotech/pharmaceutical achievements- must be clearly stated in the nation's budget seeking to promote I+D and ACT, putting an end to such negative trends.
Some may argue that currently –resulting from policies of economic decentralization- scientific institutions are allowed to invest a portion of its proceeds in ACT, but the truth is that such funds are extremely modest and are kept at a very low level due to current government policies. At the same time, exports coming from the field of science have been dragging for several years now the default in payments from some of Cuba's largest markets like Venezuela, Angola, and others, thus aggravating its financial needs.
In recent years, again and again, it has become a familiar pattern to read in Cuba's official economic reports about "the decline of exports of goods and services." One important segment of such declining feature is connected, precisely, to that of the declining trend in the field of biotech/pharmaceutical research, production, and exports, including serious shortages in the local markets (hospitals and pharmacies), a most unusual problem. 
Among Cuban scientists and experts some of the most relevant, and persistent, proposals and recommendation are the following:
— Funds for ACT should be a priority. 
— Access to risk capitals is another option to explore.
— The new law to be discussed in the near future must include basic principals connected to ACT in the field of business operations.
— Resorting to foreign investment, putting an end to the official refusal to open up to such possibility. The example of how this can benefit scientific potentials and technologies can be found in the many benefits that foreign investment has added to Cuba's nickel and oil industries.
–Keeping higher education institutions isolated from business-like projects and investments should come to an end, as well as their right to retain proceeds and benefits from such ties. Outdated legislation in this particular field should come to an end.
–A sound policy of stimulating those who excel in their work and achievements.
Government policies and actions need to pay very special attention, and care, to this situation, considering how important this field has been to Cuba's development, economy, and also its international prestige. They cannot continue to turn their backs to such demands. A sense of urgency and the sound recommendations put in place, must not be overlooked nor postponed anymore.