And Yet It Moves (eppur si muove)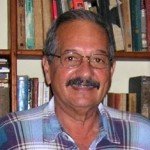 By Manuel E. Yepe
http://manuelyepe.wordpress.com/
Exclusive for the daily POR ESTO! of Merida, Mexico. 
February 23, 2020
Translated and edited by Walter Lippmann. 
I will take the liberty of dedicating my column in POR ESTO today to transcribe some paragraphs of an article by the Cuban journalist living in the United States, Domingo Amuchástegui. He describes the current state of relations between Washington and Havana, which I consider to be extremely objective in assessing the current situation in Cuba, as well as the Cuban-Yankee dispute.
Its title, "Eppur si muove", which is very significant, is a phrase attributed to the famous Renaissance astronomer Galileo Galilei when he was facing the Holy Inquisition, clinging to the defense of its truth. Today, Trump is for Cuba something worse than an Inquisition that Cuba challenges by demonstrating its ability to survive.
"Three years of economic warfare on the part of the Trump administration have caused considerable damage to the Cuban economy, not only to the public sector, but also to the private sector and generally to the common people.
"The Trump administration still has an abundant arsenal of possible aggressions and sanctions that, if effective in the coming months, would result in devastating damage". Among them, Amuchástegui cites the following: the reinstatement of Cuba to its unilateral and arbitrary list of countries that are punishable as terrorists; the total breaking-off of diplomatic relations that are almost non-existent; the suspension of the few remaining commercial flights to Havana; the complete suspension of the sending of remittances by Cubans in the United States; the total suspension of their trips to Cuba; the increase in the number of actions legal and financial sanctions against potential private investors and government cooperation projects from third countries; sanctions against third countries receiving Cuban medical missions and, of course, a naval blockade against merchants, cruise ships and others boats from any country bound for Cuba."
Amuchástegui points out that the merit of having survived does not diminish in any way the critical situation in which the Cuban economy finds itself, determined to survive in the face of so many excesses, but it must be recognized that the island is experiencing modest advances.
"Cuba closed 2019 with 4.3 million visitors, despite the disappearance of American travelers and cruise ships. There was a 9.3% decrease in total visitors compared to 2018. Canadians, with more than one million tourists, continue to be in first place, and Cuban emigration, which brought 624,000 visitors (88.6% of them living in the US), is in second place.
The latter is distinguished by longer stays than regular tourism. That averages 11.2 days per stay and is the carrier of abundant merchandise and appreciable amounts of cash. These are then channeled into the domestic market through their families and friends. They cover both for stay expenses and investments in small businesses, accommodations in private homes and loan operations to Cuban entrepreneurs for tens of thousands of dollars. This last type of relationship with visitors does not represent any expense for the State's tourism industry (which entails a net profit) and is the carrier of many remittances that are impossible to calculate due to their informal nature.
Cruise activity has begun to revive with the arrival of European cruise companies along with an increase in airlines, mainly Canadian and European (including Turkey and Russia), organized by a variety of tour operators.
Progress is being made in the creation of a second Special Development Zone in Ariguanabo (the first is Mariel), which will articulate the export capacity of important scientific institutions such as the Center for Genetic Engineering and Biotechnology, the Center for Molecular Engineering, several drug factories, the University of Computer Science and others. The construction of numerous hotels and infrastructures throughout the country is continuing apace.
The presence of foreign capital and its contribution in terms of business management is not only limited to the tourist area. Sherrit (Canada), Imperial Tobacco (UK), Pernod-Ricard (France), Diageo (UK), Unilever (UK-Netherlands), Nestlé (Switzerland), banking operations run by Sociéteé Genérele (Fr), BBVA (ESP) and others have been, and continue to be, important economic partners of Cuba, some of them for decades. This presence has begun to increase since the inauguration of the Special Development Zone in Mariel, with 50 projects underway, 27 of which are now fully operational.
An important British project for the promotion of renewable energies has been completed, represented by the bioelectric plant attached to the Ciro Redondo sugar plant in the province of Ciego de Avila at a cost of 180 million (with financing from China, which continues to be the main source of financing for solar energy projects in Cuba).
February 21, 2020.