Download in PDF, list of activities where self-employment is not allowed.
February 10, 2021
Translated and edited by Walter Lippmann for CubaNews.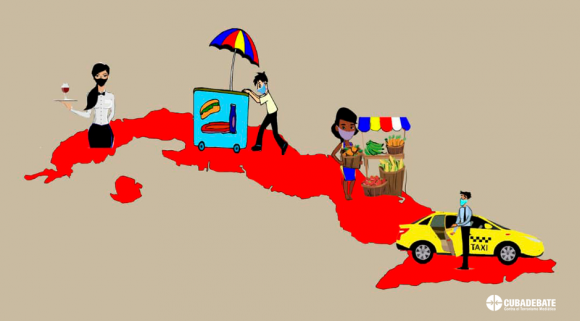 The National Classification of Economic Activities (CNAE), is integrated in 4 levels of aggregation that are distributed in 21 sections identified by an alphabetical code of one letter, subdivided in turn in 87 divisions, 237 groups, 421 classes, that in total contain 2 thousand 110 activities, limiting totally or partially some of these structures, or only certain activities, that the proposal proposes to limit 124 of them.
The list does not include activities considered illegal for all economic actors or expressly prohibited by law, such as: hunting and fishing of prohibited and endangered species, exploitation of endemic plants, child labor and forced labor, among others.
Download the list of activities where self-employment is not allowed (PDF 153 KB) (in Spanish)
http://media.cubadebate.cu/wp-content/uploads/2021/02/Anexo-No-1.pdf