A Cruise Ship Without Tourists Arrives in Havana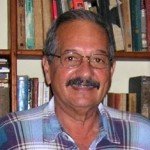 By Manuel E. Yepe
http://manuelyepe.wordpress.com/
A CubaNews translation.
Edited by Walter Lippmann.
"The first US cruise liner to visit Cuba in about four decades arrived in Havana on Monday, May 2nd without a single tourist on board."
This was published by the Cuban newspaper Granma. The article explained that the 700 tourist capacity of flagship Adonia of the Phantom line belonging to Carnival Company was filled with travelers in the US "People-to-People" for Cuba exchange program , 50 journalists, and senior management of the operating company of the ship,
headquartered in Doral, Florida.
The Cuban newspaper said that Carnival is one of the major cruise ship operators in the world and, although the laws of the US blockade against Cuba remain in force, the company decided, for this voyage, to take advantage of the recent executive measures by President Barack Obama's administration that opened new doors for maritime transportation between the two countries.
In prior coordination with their Cuban counterparts, they designed a week-long itinerary with cultural activities not described as tourism, and within the twelve categories authorized by Washington. This was the content of the voyage of the ship that touched Havana, Cienfuegos and Santiago de Cuba.
The restoration of diplomatic relations, which culminated in the official reopening of the US Embassy in Havana, has been one of the catalysts for the accelerated increase in visitor arrivals in the Caribbean country.
It is known that, before that historic moment, several thousand US citizens had travelled to the island despite the fact that the blockade's measures did not allow them to do so as real tourists. Washington does not authorize them to visit beaches and other recreational centers so that they do not "bring their money to Castro."
Many risked travelling to Cuba despite the prohibition, and the Cuban border authorities acted in complicity with such a "crime" by not stamping their passports. Thus, there would be no evidence of their entrance and departure from the island.
The rapprochement between the two nations has increased world interest in Cuba which, in turn, has developed various strategies to strengthen its tourism industry and expand its hotel capacity. It also works on several fronts to improve the quality of services to visitors.
The avalanche of US citizens who have been coming to Cuba since mid-December 2014 reaches figures that far exceed the number of US visitors to the island at any stage before the triumph of the Revolution and the breakdown of diplomatic relations decreed by Washington and the ban on travel of their citizens to Cuba.
In one way or another, the US corporate media wrote, "Tourists flock to Cuba before the Americans come." "This phenomenon is nothing but a sign that the aim is to see Cuba now, before –as many predict– the US mega-corporations are set in the island."
The US government's ban on travel to Cuba by US citizens, has been in place for more than half a century, as part of the blockade. This unjustifiable hostility against Cuba has been in place since the triumph of its popular revolution against the Batista dictatorship. Now you can see it is being turned against the enemies of the Cuban government like a boomerang.
But what worries many US Americans who admire the great popular conquests achieved by Cuba since1959 to the present is that these may be affected by the temptations of capitalism, in the new conditions of non-hostile relations between the island and the world's only superpower.
Obviously, they think that some main features of capitalist relations, such as the fracturing of society, selfishness, consumerism and corruption, could make a dent in the order of priorities that has led the country from 1959 to the present.
It is understandable that the US public –that has been for more than half a century subject to the slanderous media campaign against the political, social and economic situation of the Cuban revolution– has a distorted image of the reality on the island. This is the case, even among those who see Cuba's unique achievements sympathetically.
Cuba has been isolated from the US capitalist system but has continued to co-exist with capitalism in the rest of the world. This has not eroded Cubans' will to build a socialist future infinitely more democratic than that offered by capitalism, a system which Cubans already know and from which they have suffered.
May 6, 2016.
Llegó a La Habana un crucero sin turistas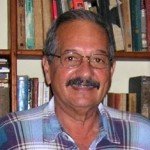 Por Manuel E. Yepe
http://manuelyepe.wordpress.com/
"Sin un solo turista a bordo llegó a La Habana el lunes 2 de mayo el primer crucero estadounidense que visita la isla en cerca de cuatro décadas".
Así lo publicó el periódico cubano Granma, y explicó que las 700 capacidades para turistas del buque insignia Adonia, de la línea Phantom de Carnival, fueron ocupadas por viajeros del programa estadounidense de intercambio con Cuba "pueblo a pueblo", unos 50 periodistas y altos directivos de la compañía operadora del navío, cuya sede está en Doral, Florida.
Expuso el diario cubano que Carnival es uno de los operadores de cruceros más importantes del mundo y, aunque las leyes del bloqueo de Estados Unidos contra Cuba siguen vigentes, la com-pañía decidió aprovechar las recientes medidas ejecutivas de la administración del Presidente Barack Obama que abrieron nuevas puertas para la
transportación marítima entre los dos países, para realizar este viaje.
Previa coordinación con las contrapartes cubanas, diseñaron un itinerario de una semana con actividades culturales no catalogadas como turísticas e insertadas entre las doce categorías autorizadas por Washington como contenido del periplo del buque por La Habana, Cienfuegos y Santiago de Cuba.
El restablecimiento de las relaciones diplomáticas –que culminó con la reapertura oficial de la Embajada de Estados Unidos en La Habana- ha sido uno de los catalizadores para el acelerado creci-miento del arribo de visitantes al país caribeño.
Es sabido que antes de ese momento histórico, varios miles de norteamericanos viajaban a la Isla, aunque las medidas del bloqueo no les permitían hacerlo como verdaderos turistas ya que Washing-ton no les autoriza a visitar playas ni otros centros de diversión y esparcimiento "para no aportarle dinero a Castro".
Muchos se arriesgaban a viajar a Cuba no obstante la prohibi-ción y las autoridades cubanas de fronteras se hacían cómplices en cierto sentido de tales "delitos" al no acuñarles sus pasaportes a fin de impedir que existieran pruebas de sus entradas y salidas en la isla. El acercamiento entre ambas naciones ha incrementado el in-terés mundial por Cuba que, por su parte, desarrolla diversas estra-tegias para fortalecer la industria turística, ampliar su capacidad hotelera y trabaja multifactorialmente por la mejoría de la calidad de los servicios a los visitantes.
La avalancha de estadounidenses que ha estado llegando a Cuba desde mediados del mes de diciembre de 2014 alcanza cifras que superan, con mucho, las de los turistas de ese origen en la Isla en cualquier etapa anterior al triunfo de la revolución, previa la ruptura de las relaciones diplomáticas decretada por Washington y la prohibición de los viajes de sus ciudadanos a Cuba.
"Los turistas acuden a Cuba antes de que vengan los america-nos", escribieron de una u otra forma los medios corporativos de Es-tados Unidos. "Este fenómeno no es más que una señal de que la efervescencia es por ver a Cuba ahora, antes de que, como muchos pronostican, las megacorporaciones estadounidenses se instalen en la isla".
Si se tiene en cuenta la prohibición de viajar a Cuba que pesa sobre los ciudadanos estadounidenses como parte de las medidas del bloqueo que el gobierno norteamericano practica contra la Isla desde hace más de medio siglo, se concluye que la injustificable hostilidad que ha caracterizado la política de Estados Unidos contra Cuba desde el triunfo de la revolución popular contra la tiranía de Batista, se está revirtiendo contra los enemigos del gobierno cubano como un bumerán. Pero lo que preocupa a muchos de los estadounidenses que admiran las grandes conquistas populares alcanzadas por Cuba desde 1959 hasta la hoy, es que éstas puedan verse afectadas por las tentaciones del capitalismo, en las nuevas condiciones de unas relaciones no hostiles entre la Isla y la superpotencia única mundial.
Obviamente, piensan que algunos rasgos destacados de las re-laciones capitalistas como la fracturación de la sociedad, el egoísmo, el consumismo y la corrupción, podrían hacer mella en el orden de prioridades que ha guiado al país desde 1959 hasta hoy.
Es comprensible que el público estadounidense, que padece hace más de medio siglo una campaña mediática calumniadora del acaecer político, económico y social de la revolución cubana, tenga una imagen distorsionada de la realidad en la Isla, incluso entre quienes ven con simpatía sus singulares logros.
Cuba ha estado aislada del sistema capitalista de Estados Uni-dos, pero ha seguido coexistiendo con el capitalismo en el resto del mundo sin que ello haya mellado la voluntad de los cubanos por construirse un futuro socialista, infinitamente más democrático que el que oferta el capitalismo, ya conocido y sufrido por los cubanos.
Mayo 6 de 2016.