What Trump´s Victory Means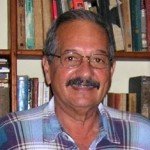 By Manuel E. Yepe
http://manuelyepe.wordpress.com/
Esclusive for Mexican daily POR ESTO!
A CubaNews translation.
Edited by Walter Lippmann.
At the onset of the 2016 presidential elections, the elites of the Democratic and Republican parties did not think the issue would be anything but business as usual. The next president of the nation would inevitably have the surname of one of the families who had ruled before: Bush or Clinton; and life in the superpower would continue to be neoliberal capitalist, without changes, as in the last three decades.
But it did not work out that way. It has been consistently shown that, despite the fact that all other elements of power remained the same, the population of the country did not want more of the same. They wanted something new and different in the nation that presumes itself to be a model of democracy for the planet.
Since the previous stage of the process, it became clear that "the oven was not ready for baking" when, within each of the traditional parties, differences were highlighted by unexpected dissent. That made it clear that the phenomenon was not a matter of cosmetic adjustments but of deep surgery. According to the US political qualification patterns, Donald Trump and Bernie Sanders were identified respectively as "the right of the Right" and "the left of the Left". They had the support of the Republican and Democrat majorities.
Bernie Sanders' campaign fell victim to the Democratic party machinery. Insensitive to the expressed tendency, it insisted on the figure of Hillary Clinton who later lost in a fight where she represented the discontented past. The alternative was the billionaire, populist and demagogue Donald Trump. He lacked the determined support of the Republican establishment. Togher with many of the main figures of that machine against him, he was elected despite his proven status as racist, sexist, abusive and systematic target of media mockery.
Although in appearance the bipartisan system of Democrats and Republicans survives, Trump's victory represents a disaster for the system. The direct and populist style of the now President-elect, appealing to the lowest instincts of certain sectors of society –very different from the usual tone of US politicians– gave him a touch of authenticity in the eyes of the most disaffected sector of the right-wing electorate.
The Republican candidate was able to identify the presence of what can be called a "grassroots rebellion" and the growing gap between the political, economic, intellectual and media elites, on the one side, and the foundation of the conservative electorate, on the other. His rhetoric against Washington and Wall Street captivated the less-educated white voters and sectors impoverished by the effects of economic globalization, which benefited the corporations.
Trump went as far as to say that he was not competing against Hillary but against the dishonest media. This confrontation with media power antagonized the journalistic sector but rallied the support of voters exhausted by corporate media outrages.
Better than anyone else, Trump saw the widening gap between the political, economic, intellectual and media elites, and the base of the conservative electorate.
Trump is not a conventional right-winger. He defines himself as "a conservative with common sense". He does not oppose the political model, but the politicians who have been running it. His speech is emotional and spontaneous; it appeals to people´s instincts, not to their brains or reason. He speaks for that part of the American people where discouragement and discontent have taken root. He addressed people tired of traditional politics and promised to bring honesty to the system and renew names and attitudes.
The media have given a lot of publicity to his most extreme statements and proposals, such as that he would prohibit Muslims from entering the country, expel the 11 million Latin American undocumented immigrants, and build a three thousand kilometer (1864 miles) border wall –whose $20 billion cost would be borne by the government of Mexico– to prevent the entry of Latin American immigrants.
Criticizing the Supreme Court's decision upholding the constitutional right to same-sex marriage, Trump stated that the marriage of a man and a woman is "the basis of a free society". He supported so-called "religious freedom¨ laws promoted in several states to deny services to LGBT persons. He said that climate change is a concept "created by and for the Chinese, to make the US manufacturing sector lose competitiveness ".
In truth, it could be said that Trump did not win; instead that it was Hillary Clinton and the Democrats who lost.
November 14, 2016.
EL TRIUNFO DE TRUMP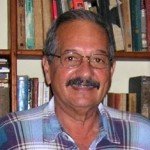 Por Manuel E. Yepe
http://manuelyepe.wordpress.com/
Exclusivo para el diario POR ESTO! de Mérida, México.
En el preámbulo de las elecciones presidenciales 2016, las élites de los partidos demócrata y republicano no pensaban que el asunto sería algo más que el negocio acostumbrado. El próximo presidente de la nación exhibiría, inevitablemente, el apellido de una de las familias que han gobernado antes, Bush o Clinton, y la vida en la superpotencia de América seguiría siendo capitalista neoliberal, sin grandes cambios, como en las últimas tres décadas.
Pero no resultó así. Quedó fehacientemente demostrado que pese a que todos los demás factores del poder se mantenían iguales, la población del país no quiere más de lo mismo. La gente quería algo nuevo y diferente en la nación que presume de ser modelo de democracia para el planeta.
Ya en la etapa previa del proceso se puso de manifiesto que "el horno no estaba para galleticas" cuando en cada uno de los partidos tradicionales se destacaron disidencias inesperadas que hicieron evidente que el fenómeno no era cosa de ajustes cosméticos sino de cirugía profunda. Donald Trump y Bernie Sanders, identificados respectivamente como "la derecha de la derecha" y "la izquierda de la izquierda", según los patrones de calificación política
estadounidenses, acapararon el apoyo de las mayorías republicanas y demócratas.
La campaña de Bernie Sanders cayó víctima de la maquinaria del partido demócrata que, insensible a la tendencia manifiesta insistió en la figura de Hillary Clinton que más tarde cayó en una pelea en la que ella representaba precisamente el sufrido pasado. La alternativa era el multimillonario, populista y demagogo Donald Trump quien, sin un resuelto apoyo del establishment republicano y con buena parte de las principales figuras de esa formación política en su contra, y resultó electo pese a su demostrada condición de racista, sexista, abusador y blanco sistemático de burlas en los medios.
Aunque en apariencias sobrevive el sistema bipartidista de demócratas y republicanos, la victoria de Trump ha constituido para éste una verdadera hecatombe. El estilo directo y populachero del ahora Presidente electo, apelando a los bajos instintos de ciertos sectores de la sociedad, muy distinto del tono habitual de los políticos estadounidenses, le ha dado un carácter de autenticidad a los ojos del sector más decepcionado del electorado de derecha.
El candidato republicano supo identificar la presencia de lo que puede llamarse una "rebelión de las bases" y la ruptura cada vez mayor entre las élites políticas, económicas, intelectuales y mediáticas, de una parte, y la base del electorado conservador, de la otra. Su discurso contra Washington y Wall Street cautivó a los electores blancos menos cultos y a los sectores empobrecidos por los efectos de la
globalización económica, beneficiosa para las corporaciones. Trump llegó a decir que él no estaba compitiendo contra Hillary sino contra los deshonestos medios de prensa. Este enfrentamiento al poder mediático le enajenó simpatías en el sector periodístico pero de atrajo apoyo de votantes exhaustos de los desmanes de los medios corporativos de comunicación.
Mejor que nadie, Trump percibió la fractura cada vez más amplia entre las élites políticas, económicas, intelectuales y mediáticas, respecto a la base del electorado conservador.
Trump no es un ultraderechista convencional. Él mismo se define como un "conservador con sentido común". No censura el modelo político en sí, sino a los políticos que lo han estado orientando. Su discurso es emocional y espontáneo. Apela a los instintos, no al cerebro, ni a la razón. Habla para esa parte del pueblo estadounidense en la que ha cundido el desánimo y el descontento. Se dirige a la gente cansada de la política tradicional y promete traer honestidad al sistema y renovar nombres y actitudes.
Los medios han dado mucha difusión a sus declaraciones y propuestas más extremas, como la de que prohibiría la entrada al país de musulmanes y expulsaría a los 11 millones de inmigrantes ilegales latinos y construiría un muro fronterizo de más de tres mil kilómetros para impedir la entrada de inmigrantes latinoamericanos cuyo costo de unos veinte mil millones de dólares correría a cargo del gobierno de México.
Trump ha declarado que el matrimonio de un hombre y una mujer es "la base de una sociedad libre" al criticar la decisión del Tribunal Supremo que considera un derecho constitucional el matrimonio entre personas del mismo sexo; ha apoyado las "leyes de libertad religiosa" impulsadas en varios Estados para denegar servicios a las personas LGTB; ha dicho que el cambio climático es un concepto "creado por y para los chinos, para hacer que el sector manufacturero estadounidense pierda competitividad".
En verdad, podría decirse que Trump no ganó sino que quienes perdieron fueron Hillary Clinton y los demócratas.
Noviembre 14 de 2016.