What is DACA and Who Are the Dreamers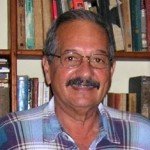 By Manuel E. Yepe
http://manuelyepe.wordpress.com/
Exclusive for the daily POR ESTO! of Merida, Mexico. 
Translated and edited by Walter Lippmann.
In the United States, approximately 2.1 million undocumented immigrants who arrived in the United States as children face a situation that is very different from the American dream.
For their benefit, in June 2012, the Barack Obama administration proposed an immigration policy known as Deferred Action for Childhood Arrivals (DACA). It allowed a number of people admitted to the United States as minors who had entered or remained in the country illegally to receive residence permits for renewable periods of two years, deferring the action. Every two years they should be able to reaffirm these data to retain the benefits of DACA.
Approximately 800,000 people who have taken refuge in five years with DACA's deportation protection can apply for a 2-year work permit with a renewable option, ask for their Social Security registration number, and apply for driver's license.
Although DACA has never been subject to specific legal approval, its visibility and that of the dreamers grew enormously in the American public. The dreamers, who have lived in a limbo of illegality for most or all of their lives, in an atmosphere of sympathy and sympathy, if not rejection, have become the subject of debate beyond the negotiations in Congress.
After several months of presidential silence on the matter, on September 5,2017, U. S. Attorney General Jeff Sessions announced that the Trump regime had decided to end the DACA program. He said this was because nine general prosecutors, hard-line conservatives on immigration issues from as many states in the country, threatened to denounce the official policy implemented by their predecessor, Barack Obama, arguing that the policy was the responsibility of  President Obama
Sessions called DACA an unconstitutional exercise by the Obama Administration. Trump only sent out one of his usual twitter sketches: "I am not in favor of punishing children, most of whom are now adults, for the actions of their parents. But we must recognize that if this is a nation of opportunity, it is because we are a nation of laws.
Since the beginning of his presidential campaign, Trump has issued dramatically opposed opinions about what he intends to do with the Dreamers. In a White House ceremony, he said they should be deported. But shortly afterwards, he said they should be protected from deportation "because they are great guys."
On another occasion he said he will treat them with "big heart" but at the end of Obama's term in office he has put an end to the program that protected them, USA Today points out.
Although members of the two parties that monopolize the U. S. electoral landscape complain that they can't identify what the White House is looking for, Sarah Sanders, Trump's press secretary, repeats over and over again: "The President has been clear about what his priorities are in that process.
At the height of the presidential campaign in 2016, Trump's most significant political initiative was the promise to build and a "big and beautiful" wall that will separate the United States from Mexico, which will be paid for by the Mexican side.
Trump promised to speed up the deportation of the country's eleven million undocumented immigrants, but when asked on Meet the Press if he would make an exception with the dreamers, he simply answered: "They have to go."
Fifteen states and the District of Columbia have spoken out against the presidential decision to end .DACA. They will file a lawsuit against the federal government against such a decision by Trump. The original complaint was filed in New York, led by the Attorney General of that state and Massachusetts. He has been joined by North Carolina, Connecticut, Delaware, Hawaii, Illinois, Iowa, New Mexico, Oregon, Pennsylvania, Rhode Island, Vermont, Virginia, Washington and the District of Columbia.
Chuck Schumer (D-NY), leader of the Democratic minority in the Senate, offered a very different definition of the image Trump wants to project as a white supremacist male, saying that arguing with Trump is like "negotiating with Jell-o."
February 12, 2018.