We live in an increasingly unequal world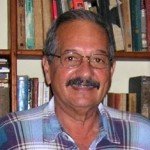 By Manuel E. Yepe
http://manuelyepe.wordpress.com/
A CubaNews translation.
Edited by Walter Lippmann.
Economic growth is widespread in the world, but not to everyone's benefit; rather the opposite, inequality is growing. 62 individuals have equal wealth as the 3.6 billion people that constitute the world's poorest 50%.
Thus warns OXFAM, the international confederation of non-governmental organizations to combat poverty, in its recent report entitled "An Economy for the 1%" presented at the World Economic Forum in Davos (Switzerland), by its Director Winnie Byanyima.
"While the income of the wealthiest has increased 44% since 2010, that of the poorest half is down 41%. Although the global economy has doubled in 30 years to 78 billion and global wealth has reached 267 billion (net of all financial assets and non-
financial), it is increasingly evident that the majority are excluded from the deal.
Oxfam warns that extreme inequality is being installed at world scale. Nevertheless, it has ceased to be part of the concerns of the elite World Economic Forum, in its most recent meeting as in the previous Forum 2014.
"The economic recovery has distanced these select clubs from any concern over social issues. Structural paralysis and underemployment are still part of the risks included only when they are asked directly, as stated in the 2016 Report on Global Risks issued by this organization. "
Oxfam also believes that one of the tools that enable the most powerful to further increase their profits –aside from the trend of the past 30 years to reduce the marginal rates of the higher incomes– are tax havens.
Although there are no official figures, research by Oxfam refers to recent studies that show that these fiscal havens –with low or no taxation– conceal an amount equivalent to the total wealth of Germany and the United Kingdom.
Oxfam's report states that it has examined about two hundred companies, including the world's largest, associated with the World Economic Forum, and the result is that nine out of ten of these are present in tax havens.
The resources that thus escape the control of governments, is estimated at about 100 billion dollars a year, causing cuts in the welfare state or raising taxes that "disproportionately affect the poorest the sectors of the population."
One of the keys to the concentration of wealth lies in the increase of capital returns — from interest rates to dividends. In fact, in all the economically-advanced states and in most developing countries, the share of wages in the national income has been shrinking, "which means they benefit less and less from the economic growth". This was pointed out by French economist Thomas Piketty in his book "Capital in the Twenty-First Century", where he describes how the owners of capital observe their capital grow "steadily and at a significantly faster pace than the economic growth".
In the labor scene, the wage gap between workers and management has expanded. The income of average employees has stagnated or declined, while those of top executives have skyrocketed. Indeed, "the wages not only fail to duly remunerate the efforts of the workers, but also fall short of the needs of individuals and families in terms of income."
In the European Union (EU), about 9% of the people who work are at risk of poverty and this percentage has grown in the last decade, the report said. An indicator that clearly shows this is that the gap between the rate of labor productivity and the
growth of real wages has widened.
Oxfam is an international confederation of organizations working in 94 countries in finding solutions to poverty and what it considers injustices worldwide. It was originally founded in 1942 as the Oxford Committee for Famine Relief by a group of Quakers, social activists and academics from Oxford University in Great Britain. Its original mission was to persuade the British government to allow food aid for famine relief to the citizens of Greece caught between the military occupation of Nazi Germany and the
naval blockades by the Allied powers.
January 30 2016
VIVIMOS UN MUNDO CRECIENTEMENTE DESIGUAL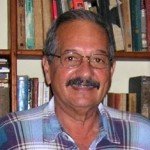 Por Manuel E. Yepe
http://manuelyepe.wordpress.com/
El crecimiento económico se ha generalizado en el planeta, pero no en beneficio de todo el mundo sino, por lo contrario, con un aumento de las desigualdades. 62 individuos poseen igual riqueza que las 3.6 mil millones de personas que constituyen el 50% más pobre del planeta. Así lo alerta la confederación internacional de organizaciones no gubernamentales para la lucha contra la pobreza OXFAM, en su más reciente informe titulado "Una economía al servicio del 1%", presentado ante el Foro Económico Mundial en Davos (Suiza) por su Directora Winnie Byanyima.
"Mientras que los ingresos de los más acaudalados se han incrementado desde 2010 un 44%; los de la mitad más pobre se han reducido el 41%. No obstante que la economía global se ha duplicado en 30 años hasta los 78 billones de dólares y la riqueza mundial ha alcanzado los 267 billones (valor neto de todos los activos financieros y no financieros), es cada vez más evidente que las mayorías quedan excluidas del reparto.
Oxfam advierte que la desigualdad extrema, se está instalando a escala mundial, pese a que ello ha dejado de formar parte de las preocupaciones de las élites del Foro Económico Mundial, tanto en su más reciente encuentro como en el anterior Foro de 2014.
"La mejoría económica ha alejado de estos selectos clubes la preocupación por las cuestiones sociales, aunque el paro estructural y el subempleo aún forman parte de los riesgos que sólo incluyen cuando se les pregunta, tal como se recoge en el Informe sobre riesgos globales 2016 emitido por este organismo".
Oxfam considera igualmente que una de las herramientas que permiten a los más poderosos incrementar aún más sus ganancias, además de la tendencia de los últimos 30 años a reducir los tipos marginales de las rentas más altas, son los paraísos fiscales.
Aunque no existan cifras oficiales, el estudio de Oxfam hace referencia a estudios recientes según los cuales estos paraísos fiscales, con baja o nula tributación, esconden una suma equivalente a la riqueza total de Alemania y el Reino Unido.
El informe de OXFAM dice haber analizado unas doscientas empresas, incluyendo las más grandes del mundo asociadas al Foro Económico Mundial, resultando que nueve de cada diez de ellas están presentes en paraísos fiscales.
Los recursos que de tal manera escapan al control de los gobiernos, se estiman en unos 100.000 millones de dólares al año, provocando recortes en el estado del bienestar o elevaciones de los impuestos "que afectan desproporcionadamente en mayor medida a los sectores más pobres de la población".
Una de las claves de la concentración de la riqueza reside en el aumento de los rendimientos del capital, desde los intereses hasta los dividendos. De hecho, en todos los Estados económicamente más avanzados y en la mayoría de los países en vías de desarrollo, la participación de los salarios en la renta nacional se ha estado reduciendo, "lo cual significa que se benefician cada vez menos en el crecimiento económico", como advirtiera el economista francés Thomas Piketty en su libro "El capital en el siglo XXI" en el que éste señala cómo, en cambio, los dueños del capital observan cómo éste crece "de forma constante y a un ritmo significativamente más rápido que el crecimiento económico".
En el ámbito laboral, la brecha salarial entre los trabajadores y    los directivos se ha ampliado. Los ingresos de los asalariados medios se han estancado o han bajado, en tanto que los de los altos ejecutivos se han disparado. De hecho, "los salarios no solo no remuneran debidamente los esfuerzos de los trabajadores, sino que tampoco satisfacen las necesidades de las personas y las familias en términos de ingresos".
En la Unión Europea (UE), alrededor del 9% de las personas que trabajan se encuentran en riesgo de pobreza y este porcentaje ha crecido en la última década, según el informe. Un indicador que lo refleja claramente es que el índice de productividad laboral ha acrecentado su brecha respecto al de crecimiento del salario real.
Oxfam es una Confederación Internacional de organizaciones que se desempeña en 94 países en la búsqueda de soluciones a la pobreza y a lo que considera injusticias en todo el mundo. Fue fundada originalmente en 1942 como Comité Oxford para la Alivio de la hambruna por un grupo de Cuáqueros, activistas sociales y académicos de la Universidad de Oxford, en Gran Bretaña. Su misión original era persuadir al Gobierno británico para que permitiera la ayuda alimentaria para aliviar la hambruna a los ciudadanos de Grecia atrapados entre la ocupación militar de la Alemania Nazi y los bloqueos navales de las potencias aliadas.
Enero 30 de 2016.