WAR AGAINST THE CHINESE ECONOMIC MODEL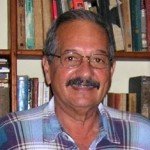 By Manuel E. Yepe
http://manuelyepe.wordpress.com/
Exclusive for the daily POR ESTO! of Merida, Mexico. 
Translated and edited by Walter Lippmann. 
The growing hostility of Western governments towards China has more to do with the interests of Western investors than with legitimate security fears, according to Stephen Gowans, a Canadian political analyst, who regularly publishes in the Voltaire Network, Global Research and other progressive media.
The U.S. National Defense Strategy for 2018 ranks China at  the top of the world's external threats to the United States, even above Russia, North Korea, Iran, and "various terrorist groups with global reach".
Secretary of State Mike Pompeo describes China as the "great long-term threat to the United States" and the Trump administration, according to the Washington Post, considers China to be "the real enemy."
What has China done to deserve so many "distinctions"? The answer –according to Gowans– is that China has developed a state-led economic model that limits the profit opportunities of the U.S. investors and defies their control over high-tech economic sectors that include artificial intelligence and robotics, which are essential to U.S. military supremacy.
"Washington is immersed in a multi-faceted war to prevent Beijing from going ahead with plans to become world leader in10 broad areas of technology, including information technology, aerospace and electric vehicles".  Washington seeks to "curtail China's plans to develop advanced technology " and "force  China to allow US companies to sell their products and operate freely" in China, in conditions that will allow the United States to maintain its economic and military supremacy.
For its part, "China seeks to alter a global economic system that only allows them to manufacture t-shirts while the US is in charge of high-tech productions," according to Yang Weimin, senior economic advisor to Chinese President Xi Jinping. But now Xi is "determined to have China dominate its own microchips, systems, and other basic technologies" in order to become "technologically self-sufficient."
But self-sufficiency in industries such as aerospace, telecommunications, robotics and artificial intelligence means taking China –a huge market– out of the scope of US high-tech companies.
In addition, given that the supremacy of the West has always depended on technological superiority, China's efforts to challenge the monopoly of high technology directly generate a renewed challenge to Washington's capacity to utilize the Pentagon as an instrument to obtain advantages in trade and investment opportunities for U.S. entrepreneurs.
China's economic model is called state capitalism or "market socialism."
Both terms refer to the two defining factors of the Chinese model: the presence of markets, for materials, products and labor force, and the role of the State, in charge of the industrial planning and corporate ownership.
The "pillar of the economy" is made up by the more than 100,000 state-owned enterprises of China. The State has a strong presence in the higher echelons of the economy.
 "Key sectors, such as banking, are dominated by companies controlled by the State". State-owned enterprises "represent about 96% of the telecommunications industry, 92% of energy and 74% of automobiles".
Beijing is the largest shareholder of the country's 150 largest companies. 
The state National Commission of Development and Reform is in charge of industrial planning. The Commission uses a variety of means to foster Chinese industry in key sectors, and develops plans to give preferential treatment to Chinese companies in strategic areas.
Beijing is counting on state-owned companies to become leaders in semiconductors, electric vehicles, robotics and other high technology sectors and finances them by means of subsidies and funding by state-owned banks.
The Planning Commission also guides the development of steel, photovoltaic energy, high-speed trains and other critical industries.
Beijing has closed the door to foreign ownership in sectors it considers strategic or vital to national security. These include "finance, defense, energy, telecommunications, railways and ports", as well as steel.
All the steel companies are state owned and are all financed by state owned banks.
In total, China has restricted or closed foreign investment in 63 sectors of its own economy, such as stem cell research, education and training, satellites, prospection and exploitation of numerous minerals, the media, as well as research institutes in the humanities and social sciences.
January 24, 2019.