Venezuela on the Cuban road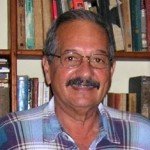 By Manuel E. Yepe
http://manuelyepe.wordpress.com/
Exclusive to the daily POR ESTO! Of Merida, Mexico. 
 
Translated and edited by Walter Lippmann.
"Venezuela may be marching along the Cuban road, according to congressmen" is the title given by NBC-News to Suzanne Gamboa's article dated Washington D.C. On July 19, 2017, citing words from New Jersey Democratic senator Bob Menendez, a vehement promoter of the genocidal blockade imposed by the United States against Cuba for more than half a century. 
"Castro has condemned his own people to poverty, hunger and immense suffering, while accumulating wealth and power," this corrupt politician declared, without blushing. He's had a criminal trial for corruption pending since 2015 that has seriously disturbed his political career in U.S. The trial against Menéndez is scheduled for the period in which the election process will take place that will elect his replacement in a Senate seat the Democratic party does not want to lose. This has led Menéndez to conceal, as far as possible, his legal situation.
Many of the members of the US Congress who are now focusing their attention on the situation in Venezuela are of Cuban descent. It is not that they were born on the island but that they were formed in the heat of hatred for the island's national independence and socialism. The extreme right of the United States and the oligarchies across the continent have played a key role in this struggle. Many are from Florida, Texas and New York, where the largest population of Venezuelan immigrants can be found.
Another American politician who has a leading role in the development of the current US right-wing campaign against Venezuela because of it's winning back positions won in recent decades by the continent's anti-imperialist left. That is Marco Rubio, a Republican senator from Florida.
Rubio played a significant role in the maneuver of the Venezuelan pro-imperialist opposition –which ended in failure two weeks ago– to call on Venezuelans to participate in an illegal "plebiscite", which –except in the extremely pro-imperialist milieus– was totally obscured by the effort by the Venezuelan government which confirmed broad popular support for the process of choosing the Constituent Assembly on July 30.
Marco Rubio gained notoriety for his participation in the show recently starring President Trump in Miami to announce the implementation of new US government provisions against Cuba.
He gave those of Cuban for several years to take financially approve the U.S. establishment's multi-million dollar campaign of hatred against Cuba. With this, he moved up in the ranks of his party and gained strong economic support until arriving at the first ranks of national policy like the "Cuban-American of extreme right". He was among the possible Republican candidates for the presidency and lost in a hard race against the current president, Donald Trump.
Rubio had a serious setback when, at a certain moment in the representation of a false native identity, it was discovered that not only had he not been born in Cuba, but that he had not even been in his alleged country of origin.
Marco Rubio was born in Miami, Florida, in May 1971, when the Cuban revolution had been in power for more than a decade. His parents were Cuban immigrants who left Cuba in 1956, under the dictatorship of Fulgencio Batista, and were naturalized as US citizens in 1975.
From a Catholic family, Rubio made an abrupt switch of faith. After his first Catholic communion in 1984, and his marriage, also Catholic, he became a Mormon, soon afterwards became a Catholic again and later he went to the Baptist church until he returned to Catholicism.
Rubio is in the conservative wing of the Republican Party. In 2010, he won a position in the United States Senate as a favorite candidate of the Tea Party movement, a political formation that is located to the right of the political spectrum, but is not formally linked to the Republican party.
His candidacy for the Senate has been tarnished by unfinished investigations into embezzlement of Republican party funds.
He competed for the Republican presidential nomination during the 2016 primaries, until he finally decided to withdraw from the race because of his defeat by politician and tycoon Donald Trump in Florida, the state from which he is a senator.
It is quite logical that in the struggles for its definitive independence there are many similarities between the current political processes of Venezuela and Cuba, as well as between the independence aspirations of all the Latin American countries that have in common the objective of liberating themselves from the condition of semicolonies of the United States. 
July 28, 2017.
VENEZUELA POR LOS CAMINOS DE CUBA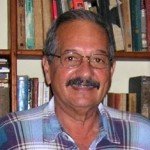 By Manuel E. Yepe
http://manuelyepe.wordpress.com/ Exclusivo para el diario POR ESTO! de Mérida, México.
"Venezuela pudiera estar marchando por los caminos de Cuba, según congresistas" es el título que dio NBC-News al artículo de Suzanne Gamboa fechado en Washington D.C. el 19 de julio de 2017, citando palabras del senador por Nueva Jersey del partido demócrata en el Congreso federal estadounidense Bob Menéndez, vehemente impulsor del genocida bloqueo que hace más de medio siglo impone Estados Unidos contra Cuba.
"Castro ha condenado a su propio pueblo a pobreza, hambre y sufrimiento inmenso, mientras que ha acumulado riqueza y poder", declaró sin ruborizarse este político corrupto que tiene pendiente desde 2015 un juicio criminal por corrupción que le ha perturbado seriamente su carrera política en Estados Unidos. El juicio contra Menéndez está programado para el período en que tendrá lugar el proceso electoral que elegir a su sustituto en un curul senatorial que el partido demócrata no quiere perder. Ello ha llevado a Menéndez a ocultar, en lo posible, su situación jurídica.
Muchos de los miembros del Congreso estadounidense que están centrando hoy su atención en la situación en Venezuela son de ascendencia cubana. No es que sean nacidos en la isla sino que se han formado al calor del odio a la independencia nacional y al socialismo que contra Cuba han proyectado durante muchos años la extrema derecha de Estados Unidos y las oligarquías de todo el continente. Muchos son de la Florida, Texas y Nueva York, donde puede encontrarse la mayor población de inmigrantes venezolanos.
Otro político estadounidense que lleva voz cantante en el desarrollo de la actual campaña de la derecha estadounidense contra Venezuela por recuperar posiciones ganadas en décadas recientes por la izquierda antiimperialista del continente es Marco Rubio, senador republicano por el estado de la Florida.
Rubio desempeñó un relevante papel en la maniobra de la oposición pro imperialista venezolana -terminada en fracaso hace dos semanas- de convocar a los venezolanos a participar en un ilegal "plebiscito", que –salvo en los medios extremadamente pro imperialistas- fue totalmente opacado por el ensayo convocado por el gobierno venezolano que confirmó el amplio apoyo popular al proceso de constitución de la Asamblea Constituyente de julio 30.
Marco Rubio ganó notoriedad por su participación en el show protagonizado recientemente por el Presidente Trump en Miami para anunciar la implementación de disposiciones gubernamentales estadounidenses nuevas contra Cuba.
Se las dio de cubano durante varios años para aprovechar financieramente la multimillonaria campaña de odio contra Cuba del "establishment" estadounidense. Con ello avanzó en las filas de su partido y obtuvo un fuerte apoyo económico hasta llegar a los primeros planos de la política nacional como "cubanoamericano de extrema derecha". Fue así que llegó a situarse entre los posibles candidatos republicanos a la presidencia y perdió en dura liza contra el actual presidente Donald Trump.
Rubio tuvo un serio tropiezo cuando, en determinado momento de la representación de una falsa identidad natal, se descubrió que no solo no había nacido en Cuba, sino que ni siquiera había estado alguna vez en su presunto país de origen.
Marco Rubio nació en la ciudad de Miami, en el estado de Florida, en mayo de 1971, cuando ya la revolución cubana llevaba en el poder más de una década. Sus progenitores eran inmigrantes cubanos que salieron de Cuba en 1956, en plena dictadura de Fulgencio Batista, y se nacionalizaron estadounidenses en 1975.
De familia católica, Rubio ha hecho un abrupto recorrido de fe. Tras su primera comunión católica en 1984 y su matrimonio también católico, se hizo mormón, luego nuevamente católico y después se convirtió a la iglesia bautista hasta que volvió al catolicismo.
Rubio se ubica en el ala conservadora del Partido Republicano. Obtuvo en 2010 un puesto en el Senado de Estados Unidos como candidato favorito del Movimiento Tea Party, formación política que se sitúa a la derecha del espectro político, pero no está vinculado formalmente al partido republicano.
Su candidatura para el Senado se ha visto empañada por investigaciones aun inconclusas sobre malversación de fondos del partido republicano.
Compitió por la candidatura presidencial republicana durante las primarias de 2016, hasta que decidió retirarse definitivamente de la contienda a causa de su derrota frente al político y magnate Donald Trump en Florida, el propio estado por el que es senador.
Es absolutamente lógico que en las luchas por su definitiva independencia se manifiesten muchas similitudes entre los procesos políticos actuales de Venezuela y Cuba, al igual que entre las aspiraciones independentistas de todos los países de América Latina que tienen en común el objetivo de liberarse de la condición de semicolonias de Estados Unidos.
Julio 28 de 2017.