Underestimating Trump Would Be Foolish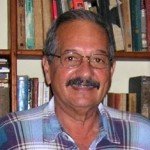 By Manuel E. Yepe
http://manuelyepe.wordpress.com/
A CubaNews translation.
Edited by Walter Lippmann.
Currently no one doubts that Donald Trump is heading for the Republican Party presidential nomination in the upcoming US elections.
Just a few weeks ago, the most reputable experts denied any possibility to "that multibillionaire clown" whom they considered a farcical element compatible with the electoral show in the model of representative democracy that the US has been trying to on the world. Almost every one took it for granted that, sooner rather than later, Trump would abandon the race to make way for more "serious" candidates.
Only a few insisted that "in the US of America everything is possible" mentioning similar antecedents such as Nixon, Reagan and George W. Bush Jr.
Now observers of all wakes, even Trump's bitter rivals, are predicting that he will triumph in most March primaries and that it will be virtually impossible to deny him the nomination.
Trump has left behind –after months of campaigning– candidates as important in the national political panorama as Jeb Bush, the former Florida governor and son and brother of US presidents, as well as a long list of governors, senators and prominent names in politics and finance. Only remaining in the race with any chance of getting the Republican nomination: Texas Senator Ted Cruz, and Florida Senator Marco Rubio; both children of Cuban immigrants promoted by the most reactionary sectors of US politics.
So far, Senator Cruz has been the only candidate for the Republican nomination to defeat Trump in the polls –narrowly in Iowa. After that, Cruz has had to be content with third place, always very close to Senator Rubio, who reached second place in recent primaries. As for Trump, although he came in second in Iowa, he has won with high percentages in the remaining contests.
Particularly striking is the way by which Trump –the wealthiest presidential aspirant in recent decades— has become precisely the candidate who enjoys a higher degree ofmedia attention and advertising, without having to spend money on propaganda. His image appears on TV practically all day long –morning, noon and night– withouthaving to invest a cent, although he is constantly criticized and even denigrated by reporters and commentators.
And, the more outrageous and obscene his statements, the more his popularity increases.
Although Trump has become the almost inevitable candidate for the most conservative party of the two that dominate US politics, he cannot be said to be an absolute reactionary, because he has favored both conservative and liberal causes in different situations. It is said that he has financially contributed more to the electoral campaigns of Democrats than to those of Republican candidates.
According to the well-informed US-based Dominican historian and essayistMarcos Antonio Ramos, "If Trump becomes President, the Republican Party will only have in the White House an occasional supporter; a ruler who will not be subject to the parliamentary leaders of his party. His would be a Trump administration, not a Republican administration. "
According to Ramos, "Trump speaks well of Russian President Vladimir Putin, is notopposed to the normalization of relations with Cuba, and offers to solve the Israeli-Palestinian dispute through compromise …
"More mysterious is the fact that being a Republican … and despite being a billionaire, his words are particularly attractive to poor white people without many academic credentials. Underestimating Trump would be wrong and foolish! "
"Trump attracts not only conservatives, but also "moderates" and many Democrats. His main problem will be –after becoming the presidential candidate– the avalanche of African-American, Latino and strongly-militant Democratic voters who would disregard their differences with the likely Democratic candidate, Hillary Clinton, to prevent the triumph of Trump. "
On February 27, in the South Carolina Democratic primaries, Clinton received more support from African-American voters than that obtained by Barack Obama in the 2008 primaries.
The November elections will be hotly contested. Both Trump and Clinton have a chance of victory. And the impact of the polarizing effect left by the current campaign on the political future of the country with the entry into the political arena of the popular and socialist alternative brought by Bernie Sanders cannot be measured yet.   
March 8, 2016.
SUBESTIMAR A TRUMP SERÍA DESCABELLADO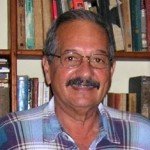 Por Manuel E. Yepe
http://manuelyepe.wordpress.com/
Ya nadie duda que Donald Trump se encamine a la nominación
presidencial del Partido Republicano en las próximas elecciones estadounidenses.
Hace apenas algunas semanas los expertos más acreditados le negaban posibilidad alguna a "ese payaso multibillonario" a quien consideraban un elemento burlesco compatible con el espectáculo electoral en el modelo de democracia representativa que Estados viene imponiendo al mundo. Casi todos daban por seguro que, más temprano que tarde, Trump abandonaría la carrera para dar paso a aspirantes más "serios". Solo unos pocos insistían en que "en Estados Unidos todo es posible", citando antecedentes similares como los casos de Nixon, Reagan y George W. Bush Jr.
Ahora, observadores de todas las tendencias, incluso rivales acerbos de Trump, pronostican que triunfará en la mayoría de las elecciones primarias de marzo y que será prácticamente imposible negarle la postulación.
Trump ha dejado atrás, luego de meses de campaña, a figuras tan importantes en el panorama político nacional como Jeb Bush, ex gobernador de la Florida, hijo y hermano de Presidentes de Estados Unidos, y a una larga lista de gobernadores, senadores y figuras prominentes de la política y las finanzas. Con alguna posibilidad de lograr la nominación, sólo permanecen en la carrera por la nominación, en campo republicano, el senador por Texas Ted Cruz y el senador por Florida Marco Rubio, ambos hijos de inmigrantes cubanos aupados por los sectores más retrógrados de la política estadounidense.
Hasta el momento el senador Cruz ha sido el único aspirante
republicano a la nominación que ha logrado derrotar a Trump en las urnas – por escaso margen en las asambleas de Iowa-, pero después ha tenido que contentarse con terceros lugares, siempre muy cerca del senador Rubio, quien logró el segundo lugar en primarias recientes. En cuanto a Trump, si bien quedó en segundo lugar en Iowa, ha prevalecido por altísimos porcentajes en el resto de las contiendas.
Llama la atención la manera en que la candidatura de Trump, el más acaudalado aspirante a la Presidencia en las últimas décadas, es precisamente el aspirante que disfruta de un grado más alto de atención de los medios de comunicación social y publicidad, sin tener que invertir dinero en propaganda. Su imagen aparece en la televisión prácticamente durante todo el día – mañana, tarde y noche – sin necesidad de invertir un centavo, a pesar de que es constantemente criticado y hasta denigrado por reporteros y comentaristas.
Y, mientras más escandalosas y obscenas sus declaraciones, más aumentan su popularidad.
Aunque Trump se ha convertido en el candidato casi inevitable del partido más conservador de los dos que dominan la política
norteamericana, no puede decirse que sea un retrógrado absoluto, porque ha favorecido tanto causas conservadoras como liberales en diferentes coyunturas. Se asegura que ha contribuido financieramente más a campañas electorales de demócratas que a las de aspirantes republicanos.
Según afirma el muy documentado historiador y ensayista dominicano radicado en EE.UU. Marcos Antonio Ramos, "Si Trump se convierte en Presidente, el Partido Republicano sólo tendrá en la Casa Blanca a un partidario ocasional, un gobernante que no se sujetará a los líderes parlamentarios de su partido. Sería una administración Trump, no una administración republicana".
Según Ramos, "Trump habla bien del Presidente ruso Vladimir Putin, no se opone a la normalización de relaciones con Cuba y ofrece solucionar mediante arreglos el diferendo judío-palestino…
"Más misterioso es el hecho de que siendo republicano… y a pesar de su condición de billonario, sus palabras atraen sobre todo a personas pobres de raza blanca y sin demasiadas credenciales académicas. ¡Subestimar a Trump sería erróneo y descabellado!"
"Trump atrae no sólo a conservadores, sino a los "moderados" y a muchos demócratas. Su problema principal será, después de ser candidato, la avalancha de votantes afroamericanos, hispanos y de firme militancia demócrata que pasaría por encima de cualquier discrepancia con la probable candidata demócrata Hillary Clinton para evitar el triunfo de Trump".
El 27 de febrero, en las primarias demócratas de Carolina del Sur, Clinton recibió un apoyo mayor del electorado afroamericano que el obtenido por Barack Obama en las primarias del 2008.
Las elecciones de noviembre serán reñidas. Tanto Trump como Clinton tienen posibilidades de victoria. Y no puede medirse aún lo que significará para el futuro político del país el efecto polarizador que dejará la actual campaña con la entrada en el ruedo de la alternativa popular y socialista que ha aportado la figura de Bernie Sanders.
Marzo 8 de 2016.