Tina Modotti was one of the most important photographers of the 20th century
By Hortensia Hernández 
Friday, January 5, 2018
Translated and edited by Walter Lippmann for CubaNews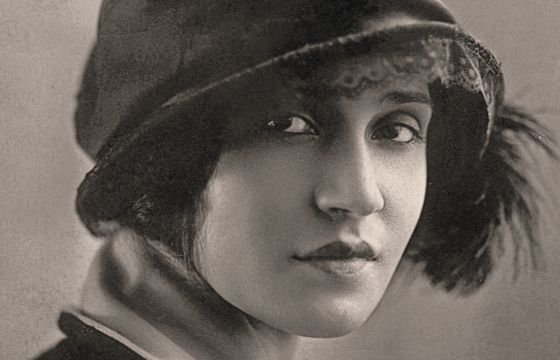 Considered one of the most important photographers of the 20th century, Tina Modotti (Udine, Italy; August 17, 1896 – Mexico City, Mexico January 5, 1942) was a communist militant and worked for the party in Mexico, the Soviet Union, Spain, Germany and Italy. Self-taught, she spoke four languages and learned the photograph trade from the famous photographer Edward Weston.
She was a woman with a short but intense life who surely went much further than she could have imagined when she was going through a childhood full of hardships, in Udine, northern Italy. She had to work from the age of 12 as a textile factory worker to help her mother provide for herself and her siblings while waiting to raise money to catch up with her father and older sister, who had migrated to the United States city of Los Angeles
In North America, Modotti worked as a dressmaker and, in her spare time, performed within an amateur theater group. She got some roles in Hollywood silent films, an activity that could not last after the arrival of the sound cinema, which would reveal her bad English and strong Italian accent.
When she was very young, she married a poet and painter, but she soon became a widow. This brought her closer to the artistic world and it was there that she met the photographer Edward Weston. With him she first worked as a model and then as an assistant, learning how to handle the camera and the developing process and taking her first steps as a photographer.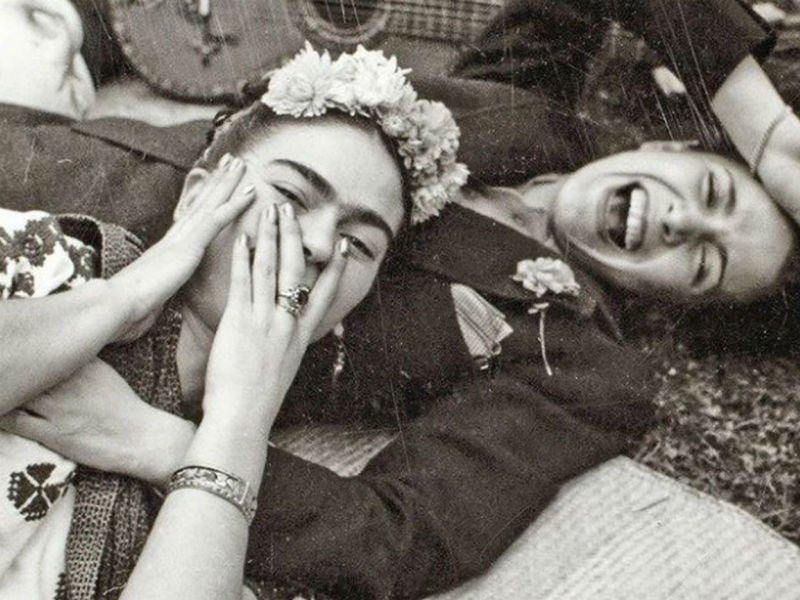 Modotti and Weston became a couple and moved to Mexico. There, through photography, which portrays a people in the midst of a revolutionary upheaval, they approach what would be their other great passion: politics.
Her love life united her with three successive communist leaders: Mexican Xavier Guerrero, who was Rivera's assistant. They formed part of the revolutionary movement through the Mexican Union of Artists (UMA), made up of Diego himself, Manuel Álvarez Bravo, Charles Chaplin, David Alfaro Siqueiros, Frida Kahlo and others.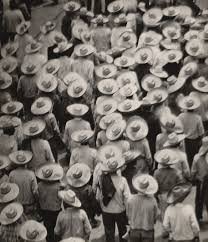 In 1928, she met Julio Antonio Mella, a member of the Cuban Communist Party, with whom she worked in the  "Hands Off Nicaragua" committee, for the freedom of Antonio Gramsci, the Argentinean leader Rodolfo Ghioldi, and in the collection of signatures for the freedom of Nicolás Sacco and Bartolomeo Vanzzeti. Mella was murdered a year later and Modotti was expelled, accused of being an accomplice to the attempted assassination of Mexican President Pascual Ortiz Rubio.
Her third partner was the Italian Eneas Sormenti, with whom she became a member of the first Italian anti-fascist committee. They met in Mexico and met again in Moscow, where both were members of the Communist Party.
The Mexican writer Elena Poniatowska, in her biography of Modotti, entitled "Tinísima", describes her as "a subject in search of a militant and documentary art, which tries to reconcile the aesthetic and political vanguard. A woman in search of identities through all kinds of instruments: the gaze, the word and the action".
Tina died on 5 January 1942 of a heart attack while traveling in a taxi, although there is also the suspicion that she may have been murdered. On her tombstone in Mexico City's cemetery is a verse dedicated to her by Pablo Neruda.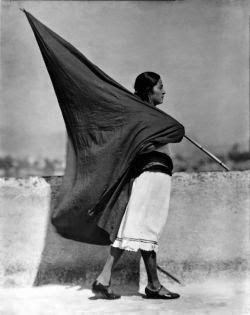 Assunta Adelaide Luigia Modotti, better known as Tina Modotti, at the age of 17 emigrated to the United States to catch up with her father and older sister, who already lived there. In 1921s she met Edward Weston and in 1922 she arrived in Mexico to bury her first husband Roubaix de L'Abrie Richey. In Mexico, she met and became close friends with Diego Rivera, David Alfaro Siqueiros, Blanca Luz Brum, Nahui Ollin, Maria Tereza Montoya and Frida Kahlo. she became a member of the Mexican Communist Party in 1927. She actively supported the struggle of Augusto Cesar Sandino and helped found the first Italian anti-fascist committee. In 1928 he met Julio Antonio Mella, a Cuban student leader, when the committee in support of the anarchists Sacco and Vanzetti was formed.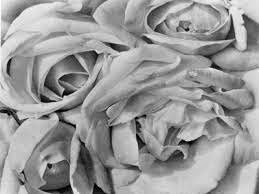 She was known for her controversial nude photos and for the particular look she reflected in the photographs she took of Mexico. She would later witness Mella's murder. In 1930, she was falsely accused of conspiring to assassinate Pascual Ortiz Rubio, then president of Mexico, for which she was arrested. Thanks to Diego Rivera's help, she was released but expelled from the country.
She arrived in Germany in the mid-1930s, traveled to the Soviet Union and met again with Vittorio Vidali, whom she had met in Mexico. She participated in the International Red Relief. In 1934 she left for Spain. During the Spanish Civil War, she enlisted in the Fifth Regiment and worked in the International Brigades, under the name of Maria until the end of the war. Margarita Nelken, in one of the several praises given to her activity, tells how she cared for the children who arrived in Almeria after the exodus from the town of Malaga which was harassed during the journey on foot by the bombing of the Franco forces.
Figure 1. Tona Modotte at her exhibtion in the National University Library, 1929. Photo taken from Margaret Hooks, Tine Modotti, Photography and Revolutionary, London, Pandora, 1993)
In 1939 she returned as an asylum seeker to Mexico, where she continued her political activity, through the Giuseppe Garibaldi Antifascist Alliance . In 1940, President Lazaro Cardenas canceed her expulsion. She died on January 5, 1942. In the book "Tina", Pino Cacucci mentions a possible murder of Tina Modotti, which has always been a controversy since there was no autopsy.
Along with Weston, she was a mentor to Mexican photographer Manuel Alvarez Bravo. Mexican writer Elena Poniatowska wrote a  biographical novel entitled "Tinísima". Victor Hugo Rascon Banda wrote a play called "Tina Modotti".
Modotti's interest in her work was a reflection of her ideological commitment to the most vulnerable social groups. She worked as an editor and photographer for the magazine Mexican Folkways and the newspaper El Machete in 1924, and this work would lead her to be considered as a precursor of critical photojournalism in Mexico. Achieving an immediate identification with Mexico and its inhabitants that is reflected in her work.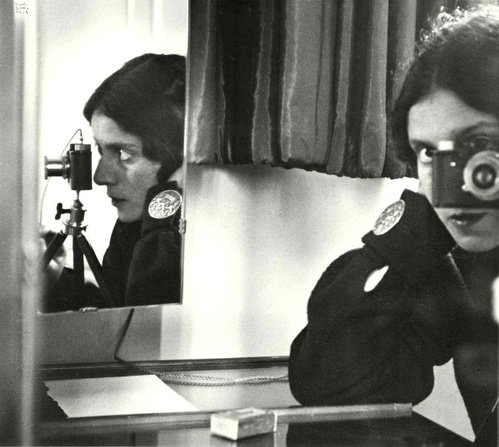 Her work was captured by artists such as Diego Rivera and José Clemente Orozco, who between the years 1927-1930 entrusted her with the task of photographing their works. This  work represents]ed a certain historical value, which testifies to the realization of the works of these two Mexican muralists.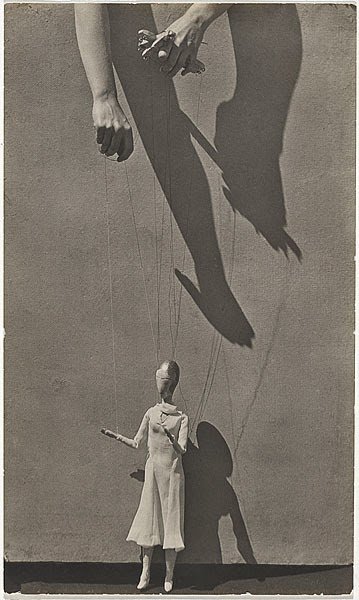 According to Manuel Álvarez Bravo, Tina Modotti had two periods: the romantic and the revolutionary. In the first, influenced by Weston, where she photographed flowers, objects and architectural details and the second emerged in Mexico, beginning her relationship with the Mexican muralist movement. She aimed to portray the work of these artists emphasizing details such as workers and indigenous people, in addition to her independent work, capturing images of indigenous and mestizo people and documenting the social struggle of the less privileged with great care in the composition and assembly of the scenes, but without poses or forced attitudes.
There is a period of transition in which she produced some of her most memorable photos, such as the hands of a farmer holding a shovel or the hands of a washerwoman.