The Surprising Candidacy of Bernie Sanders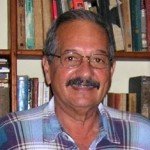 By Manuel E. Yepe
http://manuelyepe.wordpress.com/
A CubaNews translation.
Edited by Walter Lippmann.
The electoral race that is just beginning in the United States will go down in the history of that nation as a unique scenario of extreme candidacies within the restricted political parameters characterizing these processes in the country that proclaims itself the champion of democracy on the planet.
The first to raise the alarm when presenting his entry for nomination was the Republican Party billionaire Donald Trump, with an impressive spontaneous support from the ranks of that party to a sort of fascistic program defended with semi-populist tricks.
In the first months of campaigning, Trump left behind the most prominent figures among the Republican Party candidates, including former Florida governor Jeb Bush –son and brother of presidents of the United States– and several senators, governors and outstanding figures in politics and finance.
Only the Donald Trump phenomenon, and the evidence of the serious dangers a presidency of such a disturbing character could bring to the United States (whose ascent is considered possible considering the election to the White House of other no less fearsome "great men" namely Richard Nixon, Ronald Reagan and George W. Bush, Jr.) have been able to conceal the significance of the rise of the possibilities of Democratic candidate Bernie Sanders.
Having emerged from the slums of New York's Brooklyn, Bernie Sanders has come to offer US citizens nothing less than an invitation to join him in a political revolution that would restrain the billionaire class which possesses all the wealth.
Sanders suddenly became the sole US politician advocating a real change in national and foreign policies since the Cold War and, using an unusual language, despite being a veteran politician 74 years of age –the oldest of all pre-candidates– has become the voice of the youth in this election.
The fact that the political discourse of an old man appeals so strongly to young people confirms that it is not the form of his message but, definitely, its content. Sanders proposes nothing less than to end nearly four decades of neo-liberal policies implemented by both parties within the country that leads capitalism in the world.
He promises a change in the relationship between his country and Puerto Rico and all of Latin America. This means ending all forms of interference in the internal affairs of its neighbors. As well, he's for ending support to dictatorships which caused the many disappearances and torture of fighters for change that reached a peak during Operation Condor . In the 1970s and 1980s, this program carried out actions with the leaders of dictatorial regimes in Chile, Argentina, Brazil, Paraguay, Uruguay, Bolivia, Peru, Colombia, Venezuela, Ecuador with overall US coordination.
Particularly interesting is the fact that the surprising support to a US political shift to the left, this time comes not only from young students, immigrants and workers outside the "establishment" –as in the 1960 and at other times in the history of the nation– but is strong in other age groups of citizens fully inserted in the "establishment".
Sanders condemns the greed of Wall Street, the corruption of the electoral and political systems, and the theft of the future young people and workers in the U.S.
His message has awakened memories of glorious struggles for equality, civil rights, labor and immigrants rights.
Sanders has been ignored or attacked by the corporate media, by experts and by the leadership of his own party, but almost always has managed to stun the  great corporate media and the opponents who have predicted his debacle, remaining as a real option since he launched his campaign last year until now.
For those who know that the average US American has little political awareness. This is a result of the intense pressure exercised by the "establishment" in this area, and so it will come as an extraordinary surprise that, with a platform like that offered by Bernie Sanders, an aspiring figure as a candidate for the White House, he could reach beyond the first internal debates of the party that sponsors him in a country so dominated by Wall Street and the military complex.
It is surprising that, within a population that until so recently feared the word socialism, support for Sanders has reached so high.
April 15, 2016.
La Sorprendente Candidatura de Sanders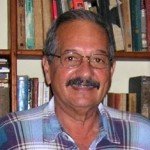 Por Manuel E. Yepe
http://manuelyepe.wordpress.com/
La carrera electoral que apenas comienza en Estados Unidos pasará a la historia de esa nación como escenario singular de candidaturas extremas dentro de la restringida oferta política que caracteriza estos procesos en el país que se autoproclama campeón de la democracia en el planeta.
Quien primero alarmó al presentar sus cartas como aspirante a la candidatura por el partido republicano fue el multimillonario Donald Trump, con un imponente respaldo espontáneo de las filas de esa formación política a un programa de corte fascista defendido con mañas casi populistas.
Trump dejó atrás, en los primeros de meses de campaña, a las más destacadas figuras aspirantes del partido republicano, entre las cuales estaban el ex gobernador de la Florida Jeb Bush -hijo y hermano de presidentes de Estados Unidos-, y varios senadores, gobernadores y figuras prominentes de la política y las finanzas.
Sólo el fenómeno de Donald Trump y la evidencia de los graves peligros que derivarían para Estados Unidos de la presidencia de un personaje tan tremebundo (cuya ascensión es considerada posible a partir de las de otros "prohombres" no menos temibles llegados a la Casa Blanca como Richard Nixon, Ronald Reagan y George W. Bush, Jr,) ha sido capaz de encubrir la trascendencia del ascenso de las posibilidades del candidato demócrata Bernie Sanders.
Surgido en las barriadas pobres del Bronx neoyorquino, Bernie Sanders, ha venido a ofrecer a los estadounidenses nada menos que una invitación a que lo acompañen en una revolución política que frene a la clase multimillonaria poseedora de todas las riquezas.
Sanders se convirtió así, de pronto, en el único político
estadounidense que propugna un cambio real, tanto en política nacional como extranjera desde la posguerra fría y se presentó con un lenguaje inusitado que, pese a provenir de un político veterano de 74 años de edad – el más viejo de todos los precandidatos-, se convirtió en la voz de los jóvenes en estas elecciones.
El hecho de que el discurso de un anciano atraiga fuertemente a los jóvenes, es garantía de que no se trata de la forma de su mensaje sino, definidamente, de su contenido.
Sanders ofrece nada menos que poner fin a casi cuatro décadas de políticas neoliberales aplicadas por ambos partidos, dentro del país que encabeza el capitalismo en el mundo.
Promete un cambio de la relación de su país con Puerto Rico y con toda América Latina, lo que implica poner fin a toda forma de intromisión en los asuntos internos de sus vecinos, al apoyo a las dictaduras y a tantas desapariciones y torturas de luchadores por el cambio que se hicieron extremas durante la Operación Cóndor que concertó acciones entre las cúpulas de los regímenes dictatoriales de Chile, Argentina, Brasil, Paraguay, Uruguay, Bolivia, Perú, Colombia, Venezuela, Ecuador, con coordinación general de Estados Unidos, en las décadas de 1970 y 1980.
Esta coordinación general consistió –según documentos oficiales en "el seguimiento, vigilancia, detención, interrogatorios con tortura, traslados entre países y desaparición o muerte de personas"
consideradas por dichos regímenes como "subversivas del orden instaurado o contrarias al pensamiento político o ideológico opuesto, o no compatible con el gobierno de los Estados Unidos y por tanto con las dictaduras militares de la región".
Sanders condena por su nombre la avaricia de Wall Street, la corrupción del sistema electoral y político, y el robo del futuro de los jóvenes y de los trabajadores estadounidenses.
Su mensaje ha despertado el recuerdo de gloriosas luchas por la igualdad, por los derechos civiles, por los derechos laborales y de los inmigrantes.
Sanders ha sido ignorado o atacado por los grandes medios
corporativos, por los expertos y por la cúpula del propio partido que lo patrocina, pero casi siempre ha dejado atónitos a los grandes medios corporativos y a los contrincantes que han presagiado su debacle, manteniéndose como una opción real desde que lanzó su campaña el pasado año hasta el día de hoy.
A quien haya conocido las características de la casi nula politización del estadounidense medio como resultado de la intensa presión que ejerce el "establishment" en ese terreno, le resulta una
extraordinaria sorpresa que, con una plataforma como la que ofrece Bernie Sanders, un aspirante a figurar como candidato a la Casa Blanca, pueda llegar más allá de los primeros debates internos del partido que lo patrocine, cualquiera de los dos partidos que pujan por llegar a la presidencia cada cuatro años en un país tan dominado por Wall Street y el complejo militar.
Sorprende que donde la población, hasta hace tan poco temía a la palabra socialista, el apoyo a Sanders haya llegado a tanto. 
Abril 15 de 2016.