The Sociopathic Founder of the United States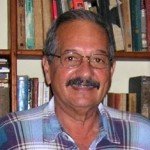 By Manuel E. Yepe
http://manuelyepe.wordpress.com/ 
Exclusive for the daily POR ESTO! of Mérida, México.
A CubaNews translation.
Edited by Walter Lippmann.
Two years ago journalist Robert Parry published his article on the debate between Thomas Jefferson and Alexander Hamilton during the early years of the existence of the United States of America. The balance of the contention between these two important figures of American history was very favorable to Jefferson. But the recent success on Broadway of the musical "Hamilton" has reopened the understanding of the facts by showing aspects of the dark side of Jefferson which had not been widely known.
One of the Founding Fathers of the United States, and main author of the Declaration of Independence (1776), Jefferson was elected second vice president of the United States (1797-1801) under President John Adams, and in 1800, became the third president of the country.
Although Jefferson owned numerous plantations where hundreds of slaves worked, he is considered a promoter of democracy, republicanism and individual rights, factors that motivated North American settlers to break up with Britain and create the new nation.
As a rule on July Fourth, anniversary of the Declaration of Independence and a national holiday in the United States, expressions on human rights in the Declaration of Independence are widely quoted, especially the noble phrase "all men are created equal" penned by Thomas Jefferson.
"But Jefferson really didn't believe that or much else he said and wrote during his lifetime. He was, in reality, a skilled propagandist and a world-class hypocrite," journalist Robert Parry clarifies in an article recently printed on July 4th by the Consortium News website.
"Yet, rather than subject Jefferson to a rigorous examination for his multiple hypocrisies, many Americans insist on protecting Jefferson's reputation. From the Left, there is a desire to shield the lofty principles contained in the Declaration. From the Right, there is value in pretending that Jefferson's revisionist concept of the Constitution, one favoring states' rights over the federal government was the "originalist" view of that founding document."
Despite the Constitution's explicit reference to making federal law "the supreme law of the land," Jefferson exploited lingering resentments over ratification to reassert the states' supremacy over the federal government. Often working behind the scenes, even while serving as Vice President under President John Adams, Jefferson promoted each state's right to nullify federal law.
"So, Jefferson, perhaps more than any figure in U.S. history, gets a pass for what he really was: a self-absorbed aristocrat who had one set of principles for himself and another for everybody else," Parry wrote.
Beyond the glaring contradiction between his "all men are created equal" pronouncement and his racist views on African-American slaves, he also lectured others about the need for frugality and the avoidance of debt while he lived a life of personal extravagance and was constantly in arrears to creditors.
According to Parry, more evidence of Jefferson's ambivalence is his famous phrase, "The tree of liberty must be refreshed from time to time with the blood of patriots and tyrants. It is its natural manure." That is one of Jefferson's famous quotes repeated endlessly these days by both the right-wing Tea Party and would-be leftist revolutionaries.
"But Jefferson's bravado was more a rhetorical flourish than a principle that he was ready to live or die by. In 1781, when he had a chance to put his own blood where his mouth was, when a Loyalist force led by the infamous traitor Benedict Arnold advanced on Richmond, Virginia, then-Gov. Jefferson fled for his life on the fastest horse he could find," Parry wrote.
Nevertheless, Jefferson later built his political career by questioning the revolutionary commitment of Alexander Hamilton and even George Washington, who repeatedly did risk their lives in fighting for American liberty.
But what Jefferson's many apologists have most desperately tried to obscure was his wretched record on race. Parry illustrates this with many stories about his personal, family and social life.
"As unpleasant as it may be for Americans who prefer, especially on July Fourth, to ponder the pleasant image of Jefferson as the aristocratic republican with a taste for fine art and a fondness for free-thinking, it is well past time to look at the Declaration's author as the person he really was, America's founding sociopath," Parry concludes.
July 8, 2016.
Spanish Headline Here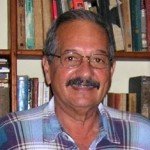 Por Manuel E. Yepe 
http://manuelyepe.wordpress.com/
Cuando hace dos años fue publicado un artículo del periodista Robert Parry sobre el debate entre Thomas Jefferson y Alexander Hamilton en los años iniciales de la existencia de los Estados Unidos de América, el saldo de la porfía entre esas dos importantes figuras de la historia norteamericana fue muy favorable a Jefferson. Pero el reciente gran éxito en Broadway del espectáculo musical "Hamilton" ha reabierto el entendimiento de los hechos, mostrando facetas poco difundidas sobre el lado oscuro de Jefferson.
Uno de los Padres Fundadores de Estados Unidos y principal autor de la Declaracion de Independencia (1776) de esa nación, Jefferson fue electo segundo vicepresidente de Estados Unidos (1797-1801) bajo el presidente John Adams y, en 1800, devino el tercer presidente del país.
Aunque Jefferson poseía numerosas plantaciones en las que laboraban cientos de esclavos, se le considera promotor de la democracia, el republicanismo y los derechos individuales, factores que motivaron a los colonos llegados a Nortemérica a romper con Gran Bretaña y crear la nueva nación.
Como es regla, el 4 de julio, aniversario de la proclamación de la independencia y fiesta nacional de los Estados Unidos, son muy difundidas las citas sobre los derechos humanos incertadas por Jefferson en la declaración de la independencia, en especial la frase que reza "todos los hombres son iguales."
"Pero en realidad Jefferson no creía mucho en eso ni en otras muchas cosas que dijo y escribió durante toda su vida. El era, en realidad, un experto propagandista y un hipócrita de primera clase", esclarece el periodista Robert Parry, en un artículo que publicó el reciente 4 de julio la revista Consortium News.
"Sin embargo, en lugar de proceder a un examen riguroso de las hipocresías de Jefferson, muchos estadounidenses insisten en salvaguardar su reputación. Desde la izquierda, para proteger los nobles principios contenidos en la declaración. A la derecha, por interés en subrayar los conceptos revisionistas de Jefferson insertos en la Constitución, en particular los que favorecen los derechos estaduales sobre las facultades del gobierno federal que él
consideraba nociones "originales" del documento fundacional. No obstante la referencia explícita en la Constitución que hace de la ley federal de "la Ley Suprema de la tierra", Jefferson explota el sentimiento persistente en relación con la supremacía de los estados. A menudo trabajando detrás del telón, incluso cuando se desempeñaba como Vice Presidente en el gobierno del Presidente John Adams, Jefferson promovió el derecho de cada estado a anular la ley federal. Así, Jefferson, quizás más que cualquier otra figura en la historia de Estados Unidos, clasifica como lo que realmente fue: un aristócrata absorto en sí mismo que tenía un conjunto de principios para él y otro para todo el mundo, según Parry.
Más allá de la flagrante contradicción entre su pronunciamiento de que "todos los hombres son creados iguales" y sus puntos de vista racistas acerca de los esclavos afroamericanos, también está el hecho de profesaba para los demás la frugalidad y la evitación de deudas en tanto que él vivió una vida de extravagancia personal, siempre en mora con los acreedores.
Otra prueba de esta ambivalencia, según Parry, es su famosa frase de que "el árbol de la libertad debe actualizarse de vez en cuando con la sangre de patriotas y tiranos, que es su abono natural". Ésta, una de las frases famosas de Jefferson, sirve por igual al derechista Tea Party y a izquierdistas aspirantes a ser revolucionarios.
Pero la bravuconería de Jefferson era más floreo retórico que principios por los que estuviera dispuesto a morir. En 1781, tuvo oportunidad de exponer su propia sangre en defensa de lo que proclamaba cuando una fuerza leal dirigida por un traidor avanzó sobre Richmond, Virginia, estado del que él era entonces gobernador y Jefferson optó por huir para salvar su vida en el caballo más rápido que pudo encontrar, asevera Parry.
Sin embargo, Jefferson más tarde construyó su carrera política cuestionando el compromiso revolucionario de Alexander Hamilton y hasta el de George Washington, quienes sí arriesgaron sus vidas en la lucha por la libertad americana repetidamente.
Pero lo que muchos apologistas de Jefferson más han tratado de ocultar es su pavoroso expediente de racismo, que Parry ilustra con diversos relatos acerca de su conducta personal, familiar y social.
"Por desagradable que pueda ser para los estadounidenses, que prefieren -sobre todo en el cuarto de julio- reflexionar sobre la agradable imagen de Jefferson como el republicano aristocrático con refinado gusto por el arte y aficionado al libre pensamiento, es ya hora de identificar al autor de la declaración de independencia como la persona realmente era: un sociópata fundador de los Estados Unidos" exhorta Robert Parry.
Julio 8 de 2016.