Rapacious Entities Inhabit the White House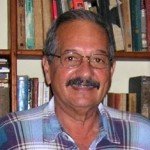 By Manuel E. Yepe 
http://manuelyepe.wordpress.com/
Exclusive for the daily POR ESTO! of Merida, Mexico. 

Translated and edited by Walter Lippmann.

Donald Trump seems to have completed his team of "all-star" hawks that reaffirms the harshness of his power at the head of the only great power on the planet.

John Bolton, a United Nations critic, and advocate of the war against Iraq, Iran, North Korea, Cuba and Venezuela, will be, as of April 9, National Security Advisor. As Under Secretary of State for Arms Control, Bolton was the spokesperson for Bush's justification for invading Iraq, citing the falsely-alleged possession by its President, Saddam Hussein, of chemical and biological weapons that never appeared, nor did they exist.

Mike Pompeo, whom Trump presented as the most loyal member of his cabinet, has been appointed head of diplomacy in Washington, is a follower of the Tea Party's ultraconservative philosophy. His political career has been financed by the reactionary brothers Charles and David Koch, one of the most influential extreme right-wing power groups in the United States.

With the backing of the Koch brothers, Pompeo was elected to the House of Representatives in 2010 until Trump appointed him CIA director. In that capacity, he raised fears of a return to the practice of assassinating foreign leaders when he invoked the possible assassination of North Korean communist leader Kim Jong-un.

Pompeo has been in favor of "regime change" in North Korea and of sabotaging the nuclear agreements with Iran.

The Bolton-Pompeo duo will be joined by UN Ambassador Nikki Haley, always remembered for her despotic threat of retaliation against countries whose diplomatic representatives voted against Washington's decision to recognize Jerusalem as the capital of Israel.

Common to all of Trump's newly-appointed diplomatic leaders is his interventionist and "Monroeist" stance on Latin America and his affinity with Republican Senator Marco Rubio. The latter is a controversial figure who stands out for his aggressive stance toward Cuba, a country he has never visited, and who is described by the media as an opportunistic Cuban-American.

In recent days, Ambassador Nikki Halley convened a meeting at Florida International University with anti-Cuban members of Congress Ileana Ros-Lehtinen, Marco Rubio, Carlos Curbelo and Mario Díaz-Balart to discuss "how democracy can be strengthened in Latin America and especially in Venezuela and Cuba," although, according to Senator Marco Rubio, the current state of U.S. business was also discussed.

Rubio has rejoiced in the appointment of the new White House counselor: "I know John Bolton well, he is an excellent choice and he is going to do a great job as a national security adviser," Rubio wrote on his Twitter account.

In return for the favors that Trump apparently owes him, Senator Rubio has increased his ascendancy in current U.S. foreign policy by appointing former U.S. Ambassador to the OAS Carlos Trujillo, a budding political figure in the Florida State House, akin  to the senator.

Keep in mind that the new Secretary of State, Pompeo, has been one of the main supporters Marco Rubio has had in putting together the sinister story of the sonic attacks on accredited officials at the U.S. Embassy in Havana. The design and development of this plan are attributed, by some observers, to CIA plans aimed at hindering and eventually interrupting the process of rapprochement with Cuba initiated by the Barack Obama administration. At the same time, this would place the ambitious Senator Rubio under presidential luminaries who would point to him as a likely Republican party candidate to succeed Donald Trump in the 2020 elections.

Mike Pompeo, now named head of the State Department to replace Rex Tillerson, was considered a hard-line Republican congressman before Trump named him director of the CIA. He is credited with playing an important role as a mediator between the agency and its commander in chief, who has not hesitated to compare the US intelligence services with those of the Nazis.

Hours before Trump announced that he would meet with the North Korean leader, Pompeo was seen in the Oval Office with the President during a White House meeting with a South Korean delegation.

Pompeo had previously played an important role in the investigation into Russia's alleged attempts to influence last year's US elections.

March 29, 2018.