Privatization: The Atlanticist Tactic Against Russia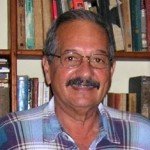 By Manuel E. Yepe
http://manuelyepe.wordpress.com/
A CubaNews translation.
Edited by Walter Lippmann.
Two years ago, Russian officials discussed plans to privatize a group of national enterprises headed by the oil producer ROSNEFT, the VTB Bank, AEROFLOT, and Russian Railways. The stated objective was to streamline the management of these companies, and also to induce oligarchs to begin bringing their two decades of capital flight back to invest in the Russia economy. Foreign participation was sought in cases where Western technology transfer and management techniques would be likely to help the Russian economy.
"However, the Russian economic outlook deteriorated as the United States pushed Western governments to impose economic sanctions against Russia and oil prices declined. This has made the Russian economy less attractive to foreign investors. So, sale of these companies will bring much lower prices today than would have been likely in 2014."
This is the view of Paul Craig Roberts, US journalist and economist self-exiled in Europe, sharing authorship with fellow economist and writer Michael Hudson, in an article published on February 8th in Counterpunch. Craig is a former Assistant Secretary of the US Treasury and Associate Editor of the Wall Street Journal.
The article explains that the combination of a rising domestic budget deficit and balance-of-payments deficit has given Russian advocates of privatization an argument to press ahead with the sell-offs. The flaw in their logic is their neoliberal assumption that Russia cannot simply monetize its deficit, but needs to survive by selling off more major assets.
We have warned –declare the authors– against Russia being so gullible as to accept this dangerous neoliberal argument. Privatization will not help re-industrialize Russia's economy, but will aggravate its turn into a rentier economy from which profits are extracted for the benefit of foreign owners.
According to Craig and Hudson, President Putin set a number of conditions to prevent new privatizations from being like the Yeltsin era's disastrous selloffs. This time the assets would not be sold at knockdown prices, but would have to reflect prospective real value. The firms being sold off would remain under Russian jurisdiction, not operated by offshore owners (virtual companies in fiscal paradises).
Foreign investors are invited to participate, but the companies would remain subject to Russian laws and regulations, including requirements to keep their capital within Russia. Also, the firms to be privatized cannot be bought with domestic Russian State Bank credit. The aim is to draw "hard cash" into the buyouts.
Craig and Hudson say that despite the protections that President Putin added, there are serious reasons not to go ahead with the newly-announced privatizations. These reasons go beyond the fact that they would be sold under conditions of economic recession as a result of the Western economic sanctions and falling oil prices.
The excuse being cited by Russian officials for selling these companies at the present time is to finance the domestic budget deficit. According to Craig and Hudson, this excuse shows that Russia has still not recovered from the disastrous Western Atlanticist myth that Russia must depend on foreign banks and bondholders to create money, as if the Russian central bank cannot do this itself by monetizing the budget deficit.
Debt monetization is a common practice in the West. Monetization of budget deficits is precisely what the United States government has done, and what Western central banks have been doing in the post World War II era. Governments can help revive the economy by printing money instead of indebting the country to private creditors which drains the public sector of funds via interest payments to private creditors.
The incorrect belief that only private banks should create money by making loans is leading the Russian government down the same path that has led the Eurozone into a dead end economy. By privatizing credit creation, Europe has shifted economic planning from democratically-elected governments to the banking sector.
Paul Craig Roberts and Michael Hudson think there is no need for Russia to use privatization to cover a short-term budget problem because it creates a larger long-term problem. "Neoliberals are promoting it not to help Russia, but to bring Russia to its knees."
February 27, 2016.
PRIVATIZAR ES LA TÁCTICA ATLANTISTA Vs RUSIA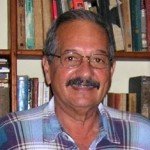 Por Manuel E. Yepe
http://manuelyepe.wordpress.com/
Hace dos años que las autoridades rusas discuten planes para privatizar un grupo de empresas nacionales encabezado por la petrolera ROSNEFT, el Banco VTB, AEROFLOT y los ferrocarriles rusos. El objetivo es optimizar la administración de estas empresas e inducir a otros oligarcas a repatriar sus capitales formados en las dos últimas décadas e invertirlos en la economía de Rusia, por considerar que la transferencia de tecnología y de técnicas de gestión occidentales beneficiará a la economía rusa.
"Pero las perspectivas económicas rusas se deterioraron cuando Estados Unidos presionó a los gobiernos occidentales a imponer sanciones económicas contra Rusia y disminuyeron los precios del petróleo. Esto ha hecho a la economía rusa menos atractiva para los inversionistas extranjeros y por ello la venta de estas empresas tendrá que hacerse a precios más bajos que los que probablemente habrían tenido en el 2014".
Lo anterior es el criterio de Paul Craig Roberts, economista y periodista estadounidense autoexiliado en Europa, compartiendo autoría con el también economista y escritor Michael Hudson, en un artículo publicado de 8 de febrero en la revista digital Counterpunch. En Estados Unidos Craig se ha desempeñado como Secretario Asistente del Tesoro y ha sido editor asociado del Wall Street Journal. El artículo explica que la combinación de un creciente déficit del presupuesto nacional y unido al de la balanza de pagos ha dado a los rusos que defienden la privatización un argumento a favor de su tesis neoliberal de que Rusia simplemente no puede monetizar su déficit para sobrevivir sino mediante la venta de sus principales activos. Hemos advertido a Rusia – afirman los autores del artículo – contra la aceptación de este peligroso argumento neoliberal porque la privatización, lejos de ayudar a reindustrializar la economía de Rusia, agravaría los problemas de una economía rentista de la que se extraen beneficios en beneficio de propietarios extranjeros. Según ellos, el Presidente Putin establecerá un número de condiciones para evitar que las nuevas privatizaciones sean tan desastrosas como las similares de la era Yeltsin. Esta vez los activos no se venderían a precios de liquidación, sino que tenderán a reflejar su valor real. Las empresas vendidas permanecerán bajo jurisdicción rusa y no podrán ser operadas por dueños de entidades "offshore" (empresas virtuales situadas en paraísos fiscales).
Los inversionistas extranjeros serán invitados a participar, pero las empresas quedarán sujetas a las leyes rusas, incluyendo a las restricciones que les obliga a mantener su capital en Rusia. Además, al ser privatizadas las empresas, éstas no podrían ser compradas con créditos del Banco de Estado ruso. El objetivo es sacar de los adquirentes "dinero contante y sonante".
Según Craig y Hudson, más allá de estos resguardos decididos por el Presidente Putin, hay otras serias razones para no continuar con las privatizaciones anunciadas, que se unen a la circunstancia de que tales ventas se harán en condiciones de recesión económica derivadas de las sanciones económicas occidentales y la caída de los precios del petróleo.
El argumento citado por las autoridades rusas para vender estas empresas ahora es la necesidad de financiar el déficit presupuestario nacional, excusa que, según Craig y Hudson, demuestra que Rusia aún no se ha recuperado del desastroso mito occidental atlantista de que la gran nación euroasiática está obligada a depender de los bancos extranjeros y de los tenedores de los bonos para crear dinero, como si el banco central ruso no pudiera actuar de esa manera para monetizar el déficit.
La monetización de la deuda y de los déficits presupuestarios son prácticas comunes en occidente. Es esto lo que han estado haciendo en toda la era posterior a la II Guerra Mundial el gobierno de Estados Unidos y los bancos centrales occidentales. Los gobiernos pueden ayudar a reactivar la economía imprimiendo dinero en vez de endeudando el país con acreedores privados que drenan el sector público de fondos a través de los pagos de intereses a éstos.
Esta errónea creencia está llevando el gobierno ruso por el mismo sendero que ha llevado a la zona del euro a un callejón sin salida en la economía. Mediante la privatización del crédito, Europa ha transferido a la banca la facultad de planificar la economía que corresponde a gobiernos elegidos democráticamente.
En opinión de Raul Craig Roberts y Michael Hudson, usar la privatización para cubrir un problema de presupuesto a corto plazo crea un problema mayor a largo plazo. "Los neoliberales promueven estas prácticas no para ayudar a Rusia, sino a ponerla de rodillas".
Febrero 27 de 2016.