AN INHUMANE AND EXCESSIVE PRISON SYSTEM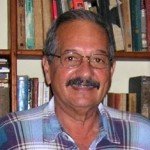 By Manuel E. Yepe
http://manuelyepe.wordpress.com/
A CubaNews translation.
Edited by Walter Lippmann.
It is a generally-held view, worldwide, that the United States penitentiary system is inhumane and excessive. This has been demonstrated by the fact that an Irish court recently rejected the extradition to the US of a suspected terrorist.
The court cited concerns that if he were sent to the U.S., he would probably be placed in Colorado's "Supermax" prison, ADX Florence (Administrative Maximum Facility). The prison is nicknamed Colorado's "Alcatraz of the Rockies" in reference to the region where it is located.
Irish High Court Justice Aileen Donnelly went as far as to write a 333-page report about why the suspect shouldn't be extradited. One highlight from the court's ruling was that incarceration at ADX Florence prison would amount to "cruel and unusual punishment."
Donnelly said the prison "amounts to a breach of the constitutional requirement to protect persons from inhumane and degrading treatment and to respect the dignity of the human being."
"Prolonged exposure to involuntary solitary confinement exacts a significant physiological toll, is damaging to the integrity of the mind and personality, and is damaging to the bodily integrity of the person," she continued.
According to the Los Angeles Times, "An Irish resident originally from Algiers, Damache, 50, is accused of using online chat rooms to recruit American women into a would-be terrorist cell operating in the United States and Europe.
One man and two women, including Damache's wife, have already been convicted in U.S. courts of providing material support to terrorists. And Damache was captured by Irish authorities in 2010 in Dublin on a separate charge of making a telephone death threat and held without bail."
In 2011, Damache was indicted in absentia in a Philadelphia court on "charges of plotting to assassinate a Swedish cartoonist who depicted the prophet Muhammad as a dog." Damache was released in May after serving his time, but the U.S. is still pushing for his extradition.
"After more than five years in jail, I am looking forward to moving on with my life here." he said in a statement presented by his lawyers.
The Colorado prison has held some of the most well-known criminals in American history, keeping them in solitary confinement with extremely limited access to outside communication.
Among the most notorious inmates of ADX Florence are two of the most-publicized alleged terrorists in the history of the US: Timothy McVeigh, who detonated a truckload of explosives on April 19, 1995 in front of a Federal building in Oklahoma causing the death of 168 people and injuring more than 600; and Zacarias Moussaoui, the only person convicted in a civilian court for involvement in the 9/11 attacks against the Twin Towers of New York.
In his August 11th article for Anti-Media network, "Ireland Refuses to Extradite Man to US Because Prison System is Too Inhumane", California journalist Cassius Methy says there are lawyers who have even argued that incarceration at ADX Florence is worse than the death penalty. Defense expert Mark Bezy called it "a mechanism to cut off an inmate's communications with the outside world."
Although isolation conditions vary, this regime usually consists of 23 hours of solitary confinement and only one hour daily outside the cell."The refusal of the Irish court to extradite Damache added to a growing trend that is already apparent in many countries opting to exercise their own sovereignty despite the powerful pressures of US influence. These nations are increasingly moving to make decisions by themselves without being persuaded to follow orders from the powerful empire," says Bezy.
In 44 of the 50 states that make up the Union, isolation regimes are used and 25,000 convicts are detained in prisons of maximum security similar to the ADX Florence.
Obviously, the US prison system is unable to provide models that could serve Washington when it demands human rights respect from those third world countries that do not abide by its imperial rule.
August 26, 2015.
UN SISTEMA PENITENCIARIO INHUMANO Y EXCESIVO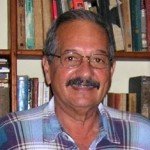 Por Manuel E. Yepe
http://manuelyepe.wordpress.com/
Es criterio generalizado en todo el mundo que el sistema penitenciario de los Estados Unidos es inhumano y excesivo. Así lo ha confirmado el hecho de que una corte irlandeses rechazara recientemente la extradición a Estados Unidos de un presunto terrorista. La
preocupación principal de la corte citada consistía en que si se enviaba al reo a Estados Unidos éste podría ser recluido en la cárcel "Supermax" de Colorado ADX Florencia (instalación de máxima seguridad administrativa), prisión conocida como "Alcatraz de los Rockies", en alusión a la región donde se encuentra.
La jueza Aileen Donnelly, de la Suprema Corte de Justicia de Irlanda, redactó un informe de 333 páginas con las razones por las cuales el sospechoso no debía ser extraditado. En la decisión de la Corte destacaba el argumento de que el encarcelamiento en la prisión ADX Florencia significaría un castigo "cruel e inusual".
Según Donnelly, en sí misma la prisión "viola el requisito
constitucional de respetar la dignidad del ser humano y salvaguardar a las personas de tratos inhumanos y degradantes."
"La exposición prolongada e involuntaria a reclusión solitaria provoca un daño fisiológico significativo, es perjudicial para la integridad de la mente y la personalidad, y perjudica la integridad corporal de la persona", decía.
Según el diario Los Angeles Times, un residente irlandés oriundo de Argel de apellido Damache, de 50 años de edad, está siendo acusado de haber usado salas de chatear en línea para reclutar mujeres
estadounidenses a fin de incorporarlas a una célula terrorista en proceso de formación, destinada a operar en Estados Unidos y Europa. Un hombre y dos mujeres, incluyendo la esposa de Damache, habían sido anteriormente condenados por tribunales de Estados Unidos
atribuyéndoles brindar apoyo material a terroristas. En 2010, en Dublín, Damache fue incriminado por autoridades irlandesas por haber formulado amenazas de muerte telefónicamente y, al ser capturado, fue recluido en prisión sin derecho a prestar fianza.
En 2011, Damache fue acusado a distancia en un tribunal de Filadelfia, Estados Unidos, con "cargos de conspirar para asesinar al
caricaturista sueco que representó al Profeta Mahoma como un perro." Damache fue excarcelado en mayo luego de servir su condena, pero Estados Unidos ha seguido presionando por su extradición.
"Después de más de cinco años encarcelado, deseo continuar aquí mi vida", dijo en una declaración presentada por sus abogados.
La prisión de Colorado ha albergado, manteniéndolos en confinamiento solitario con muy limitado acceso a la comunicación exterior, a algunos de los más conocidos criminales en la historia estadounidense. Entre los mas notorios prisioneros de la ADX Florencia se incluyen dos de los más publicitados presuntos terroristas de la historia de Estados Unidos: Timothy McVeigh, quien hizo detonar un camión cargado de explosivos el 19 de abril de 1995 frente a un edificio de la ciudad de Oklahoma ocasionando la muerte de 168 personas y heridas a más de 600, y Zacarias Moussaoui, la única persona condenada por un tribunal civil por su implicación en los ataques del 11 de septiembre de 2001 contra las Torres Gemelas de Nueva York.
En un artículo del periodista californiano Cassius Methy para la red Anti-Media publicado el 11 de agosto con el título "Irlanda se niega a extraditar a una persona a E.U. porque el sistema de prisiones allí es demasiado inhumano" se señala que hay abogados que argumentan que el encarcelamiento en ADX Florencia es peor que la pena de muerte. El experto en defensa Marca Bezy la calificó de " mecanismo para cortar las comunicaciones de un recluso con el mundo exterior".
Aunque las condiciones del aislamiento pueden variar, este régimen por lo general consiste en 23 horas de encierro en solitario y solo una hora diaria fuera de la celda.
"La negativa de la corte irlandesa a extraditar a Damache se agrega a una creciente tendencia que ya se aprecia en muchas naciones que optan por ejercer su propia soberanía no obstante las presiones de la poderosa influencia estadounidense. Esas naciones se están moviendo cada vez más hacia la toma por sí mismos de las decisiones sin dejarse persuadir a acatar las órdenes del imperio poderoso" aprecia Bezy. En 44 de los 50 estados que integran la Unión, se emplean regímenes de aislamiento y se recluye a 25.000 convictos en prisiones de máxima seguridad similares a la ADX Florencia.
Evidentemente, el sistema de prisiones estadounidense no es capaz de aportar modelos que sirvan a Washington cuando exige respeto por los derechos humanos a aquellos países del tercer mundo que no acatan su imperio.
Agosto 26 de 2015.
Share this: