Pablo Armando Fernandez, one of Cuba's most beloved writers, dies
In 1996, the Cuban Ministry of Culture awarded him the National Literature Prize for the importance of his work.
November 4, 2021 01:11:52 AM
Translated and edited by Walter Lippmann for CubaNews.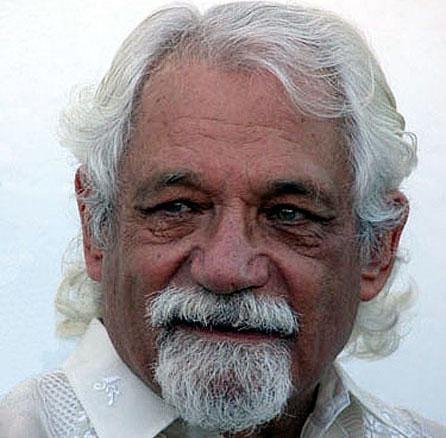 The extraordinary Cuban writer Pablo Armando Fernandez, who not only shone for his literary work in poetry and novels, but also for his patriotic and revolutionary attitude, has died.
The Minister of Culture, Alpidio Alonso, has testified on Twitter of the deep pain caused by the death of the great Cuban poet. "With a poetic and narrative work that led him to win the National Prize for Literature, Pablo Armando is one of our most beloved writers. Our condolences go to his family and friends," he said.
The author of such important works as Los niños se despiden, Casa de las Américas Prize 1968; Golpe de dados, or the first-born Salterio y lamentaciones, among many of great literary flight and reception of the reader, was born in Central Delicias, in the former province of Oriente, on March 2, 1930. He attended his first education in his hometown and then moved to the United States. He studied at Washington Irving High School in New York until 1947. He also enrolled in some courses at Columbia University in New York.
He lived in the United States between 1943 and 1959. With the triumph of the Revolution he returned to Cuba and developed an intense cultural life that led him, among other things, to be director of the magazine Unión and the Fondo Editorial Casa de las Américas.
He represented Cuba in numerous international events, among them: poetry biennials in Belgium (1963-1965); Meeting of Poets of Spoletto (Italy, 1965); Congress of Poets of Edinburgh (1964-1965) …
He served as a juror for important literary awards such as the Casa de las Américas de Poesía (1966) and Literatura Caribeña en Lengua Inglesa (1982). In 1992 he was a member of the jury for the prestigious Cervantes Prize.
His literary work, which includes numerous books of poetry (20 in total), three novels, a volume of short stories and a volume of essays, has been translated into several languages. In 1996 the Cuban Ministry of Culture awarded him the National Literature Prize for the importance of his work.
The 2003 Book Fair was dedicated to him, to which he reacted with enthusiasm, because in addition to considering it a recognition, he thought it would be another opportunity for his work to be known. "I don't believe in chance, I believe in writing," he said at the time.
Related information
Notes on Pablo Armando Fernández (English translation)