Liberalizing the Cuban Economy…For Whom?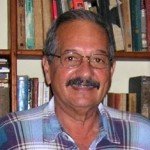 By Manuel E. Yepe
http://manuelyepe.wordpress.com/
A CubaNews translation.
Edited by Walter Lippmann.
The coming visit to Cuba, on March 21 and 22, of the President of the United States of America, Barack Obama, has the expressed goal of contributing to the process of normalization of relations between the two countries.
But the road to such normalization cannot be undertaken mirroring the model of a situation that existed at some period in the past, because the links between the two sides have never been truly "normal".
And, in what way could the US oligarchy obtain benefits from the negotiations that are taking place for that purpose in Washington and Havana?
Demands linked to a number of issues have already fallen into complete disrepute. These issues are: human rights (regarding which Cuba shows many accomplishments and the US serious deficiencies); democracy (a term the US foreign policy systematically confuses with capitalism); ties with US enemies (these change constantly because of US foreign policy's inclination to war); religious intolerance (Cuba is highly regarded for its complete openness to all religions both internally and globally); political fanaticism (Cuban diplomacy enjoys great prestige and has earned outstanding successes in its contributions to conflict resolution in various parts of the world).
Now it appears –at least considering what is reflected by US-controlled or greatly influenced corporate media– that most efforts are focused on demands for the liberalization of the island's economy to increase its vulnerability to the appetites of Wall Street.
The current slogan, repeated in different ways by these means is "the Cuban government must liberalize its economy in response to every step taken by the United States to partially soften its blockade of the island."
Derived from this slogan is the warning that "the thaw between Cuba and the United States moves very slowly because of the decision of Havana not to lose control of its economy."
On other occasions they have used officials or experts linked to the US government to express the claim that the continuation of the easing of sanctions, and some timid steps of the White House to allow exports of some of its products to Cuba –on credit– "will depend on the actions carried out by the Cuban government to liberalize its economy."
There have also been more categorical demands that "if Cuba does not take steps towards greater openness, both of the economic and political systems, it will be impossible that issues such as the embargo or the Helms-Burton Act are repealed by Congress."
Or, as bait, offering that if Cuba moves its chips in this regard it will be rewarded, because "then Obama could work wonders before a Congress and a Senate that from January on will have a Republican majority".
All this leads to the threat that if Cuba wants to get rid of the blockade, it must make the changes demanded by the United States, the think tanks of capitalist thinking and the mass media advocating an economic opening directed to Cuba's accepting a system of capitalist economy that Cubans rejected in 2011 when –at 163,000 very democratic assemblies– they added, removed or modified a basic text to endorse the roadmap of economic changes within socialism that are being implemented in the most recent period.
For years, the dominant message in the mainstream media indicated that the US blockade was a mere excuse of the Cuban government to hide its economic failure since this had little impact on the economy of the island. Today few dare sustain such a thing, because in just one year of timid measures by Obama, the Cuban economy grew by 4% and became an exception in the region whose GDP –according to the Comisión Económica para América Latina (CEPAL) [Economic Commission for Latin America]– has contracted by 0.4%.
The wisest thing would be for Washington to altogether accept the total failure of its economic war against Cuba and its attempt to reverse the victory of the popular Cuban socialist revolution, in the same way it had to admit defeat in its uneven confrontation against Vietnam four decades ago.
Only that, in this case, they have the possibility of ending its aggression in a civilized way, leaving the door open for a future of mutual respect and eventual reconciliation without the humiliation of having to gather on the roof, as they did in Saigon with low brows of defeat, to board the getaway helicopters.
February 22, 2016.
PARA QUIÉN LIBERALIZAR LA ECONOMÍA CUBANA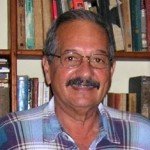 Por Manuel E. Yepe
http://manuelyepe.wordpress.com/
 La visita que en los próximos días 21 y 22 de marzo realizará a Cuba el Presidente de Estados Unidos de América, Barack Obama, tiene el objetivo declarado de contribuir al proceso de normalización de las relaciones entre los dos países.
Pero el camino hacia tal normalización no puede emprenderse tomando como modelo una situación existente en algún período pretérito, porque nunca los nexos entre las dos partes han sido verdaderamente "normales".
Y, ¿de qué otra manera pudiera la oligarquía estadounidense asegurarse ventajas en las negociaciones que están teniendo lugar para ese fin en Washington y La Habana?
Ya han caído en total descrédito las exigencias relacionadas con los derechos humanos (en cuyo respeto Cuba sobresale y Estados Unidos muestra serias carencias); democracia (término que la política externa de Estados Unidos confunde sistemáticamente con el capitalismo); vínculos con enemigos de Estados Unidos (porque éstos cambian constantemente a causa de la inclinación a las guerras de la política exterior estadounidense); intolerancia religiosa (Cuba disfruta de gran prestigio por su  total apertura a todas las religiones tanto en lo interno como a escala global), o con fanatismo político (la diplomacia cubana goza de un prestigio muy sólido y ha obtenido muy sonados éxitos en sus aportes a la solución de conflictos en diversas partes del mundo).
Ahora todo parece indicar –al menos por lo que reflejan los medios corporativos bajo control o gran influencia estadounidense – que los esfuerzos se resumen a la demanda de liberalización de la economía de la isla para incrementar su vulnerabilidad ante los apetitos de Wall Street.
La consigna actual, repetida de manera diversa por estos medios, es que "el Gobierno de Cuba debe liberalizar su economía en respuesta a cada paso dado por Estados Unidos para suavizar parcialmente su bloqueo a la Isla".
Deriva de este lema la advertencia de que "el deshielo entre Cuba y Estados Unidos avanza a paso muy lento por la decisión de La Habana de no aflojar demasiado el control de su economía".
En otras ocasiones han puesto en boca de funcionarios o de expertos vinculados al gobierno estadounidense la afirmación de que la continuidad del alivio de las sanciones y de algunos tímidos pasos de la Casa Blanca que permiten la exportación a crédito de algunos productos a Cuba, "dependerá de las acciones que lleve a cabo el Gobierno cubano para liberalizar su economía".
No han faltado exigencias más categóricas de que "si Cuba no da pasos hacia una mayor apertura, tanto del sistema económico como del sistema político, va a ser imposible que cuestiones como el embargo o la Ley Helms-Burton puedan ser derogadas por el Congreso de Estados Unidos". O, a modo de cebo, el presionante ofrecimiento de que si Cuba mueve sus fichas en este sentido, será recompensada, porque "con ello, Obama podría hacer maravillas ante un Congreso y un Senado que a partir de enero tendría mayoría republicana".
Todo esto se traduce en la amenaza de que si Cuba quiere librarse del bloqueo, deberá hacer los cambios exigidos por Estados Unidos, los tanques del pensamiento capitalista y los grandes medios de comunicación que preconizan una apertura económica dirigida a aceptar un sistema de economía capitalista que los cubanos rechazaron en 2011 cuando, en 163.000 asambleas muy democráticas, añadieron, quitaron o modificaron un texto básico hasta refrendar la hoja de ruta con los cambios económicos dentro del socialismo que se han venido aplicando en el período más reciente.
Durante años, el mensaje dominante en los grandes medios indicaba que el bloqueo de Estados Unidos era una mera excusa del Gobierno cubano para esconder su fracaso económico, ya que éste apenas impactaba sobre la economía de la Isla. Hoy, pocos se atreven a sostener tal cosa, cuando, en apenas un año de tímidas medidas de Obama, la economía cubana creció un 4% y se convirtió en una excepción en la región que, según la Comisión Económica para América Latina (CEPAL) ha contraído su PIB en un 0,4%.
Lo más sabio sería que Washington aceptara el fracaso total de su guerra económica contra Cuba y de su tentativa de revertir el triunfo de la revolución popular socialista cubana en toda la línea, de la misma manera que tuvo que reconocerlo en su dispar enfrentamiento con Vietnam hace cuatro décadas.
Solo que, en este caso, se les presenta la posibilidad de poner fin civilizadamente a su agresión, dejando la puerta abierta para un futuro de mutuo respeto y eventual reconciliación, sin la humillación de tener que atropellarse en los techos de los helicópteros con la frente baja por la derrota, como ocurrió en Saigón.  Febrero 22 de 2016.