'Game of Thrones' star Lena Headey also among Harvey Weinstein's victims
The actress adds her voice to those of more than 60 famous actresses who have accused the Hollywood producer of harassment and/or rape.
By Juventud Rebelde
digital@juventudrebelde.cu
Published November 13, 2017 11:19:49 AM
A CubaNews translation. Edited by Walter Lippmann.
LOS ANGELES, November 13. —Lena Headey, who plays the part of Cersei Lannister in the acclaimed TV show Game of Thrones, has come forward with claims of sexual harassment against the well-known Hollywood producer Harvey Weinstein, thus joining a growing list of similar accusations, according to Telesur.
Through the Madrid, Spain-based Heroes Comic Con, the actress revealed that she also was harassed by the Weinstein Company and acknowledged that the ongoing wave of allegations made by a large number of female performers in Hollywood should have taken place earlier.
Headey posted on Twitter that, during the Venice Film Festival, the producer asked her to take a walk with him, and at one point Weinstein made some suggestive comment. She just laughed it off, but has never been in any Miramax film since.
Two years later, in Los Angeles, after a breakfast meeting with the producer, he asked Headey to go up to his hotel room with him to give her a script. Despite the fact that she made everything quite clear to him, he marched her to his room with his hand on her back.
When Weinstein's key card to his room did not work, Headey says, he grabbed her arm tightly and walked her to the hotel exit, called her a taxi, and whispered: "Don't tell anybody about this. Not your manager, not your agent".
Israeli-American filmmaker Harvey Weinstein was exposed before public opinion following the publication of reports in The New Yorker and The New York Times that the producer is facing 64 charges of rape and/or sexual harassment. What started with the accusations of eight brave women performers mobilized others in Hollywood and elsewhere who lived through the same experience at some point in their careers but chose to remain silent out of shame or fear. It seems that the Weinstein case will keep tongues wagging, inasmuch as it has become a banner under which women are airing an issue which, more often than not, is kept under wraps and usually marked by doubts as to the validity of the allegations and lack of sufficient legal support.
Meet some of the superstars who have accused Harvey Weinstein of sexual harassment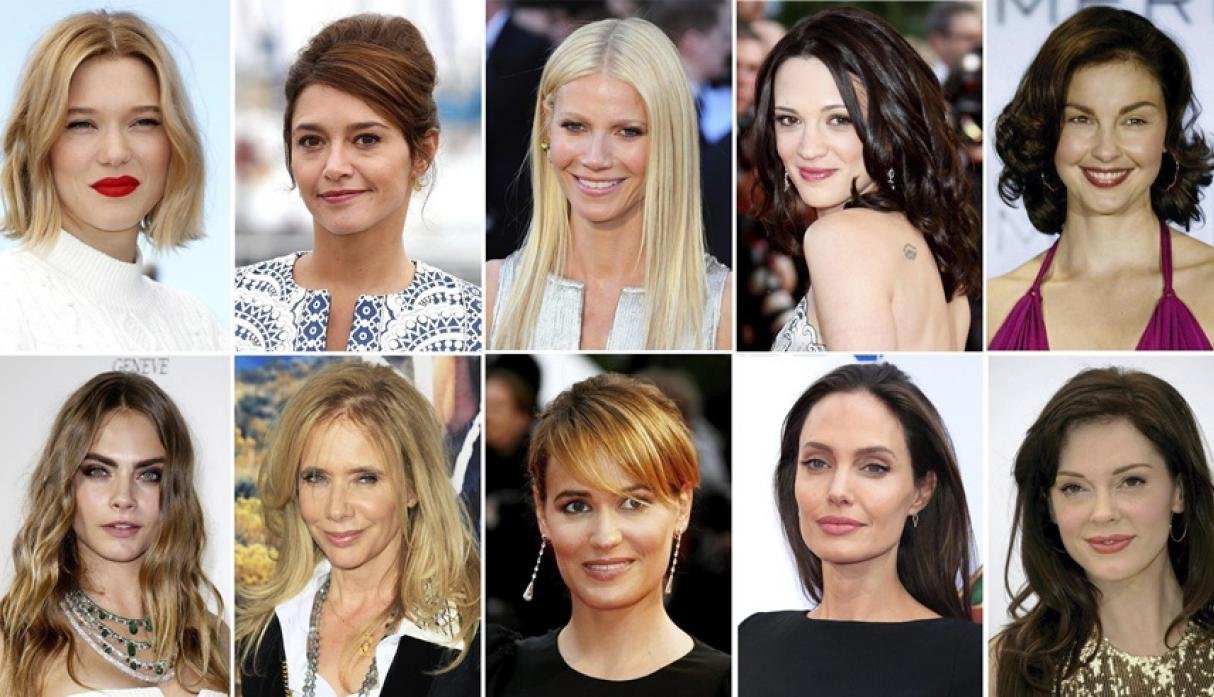 Most of the time, Weinstein's alleged targets were young showbiz hopefuls. He is said to have abused them with the help of his colleagues and his powerful credentials. (Photo: Getty Images)
Minka Kelly
The actress recalls a meeting with Weinstein in which the producer "regaled me with offers of a lavish life filled with trips around the world on private planes if I would be his girlfriend", she wrote on Instagram. Kelly says she declined.
Melissa Sagemiller
In the summer of 2000, while she was filming the Miramax-distributed Get Over It, Sagemiller says Weinstein invited her into his hotel room, where he asked for a massage and refused to let her leave the room until she kissed him.
Sophie Dix
British actress Dix was 22 when Weinstein invited her to his room at the Savoy Hotel, ostensibly to watch footage from a film in which she was appearing. "As soon as I was in there, I realized it was a terrible mistake".
Florence Darel
The French actress told Le Parisien that Weinstein allegedly pursued her after his company bought the 1993 film Fausto, in which Darel starred. In 1995, she says, Weinstein asked her to meet him at a suite in The Ritz, where he allegedly propositioned her—even though his wife at the time was in the next room.
He offered to have me be his mistress a few days a year. That way we could continue to work together. Basically, it was 'If you want to continue in America, you have to go through me.'"
"What could I do? Could I go to the police and say, 'This disgusting man made me an indecent proposal in his hotel room at The Ritz?' " Darel told People. "They would have laughed at me. Even when you are raped it is difficult to prove, and society, in many cases, puts the burden of proof on women."
Claire Forlani
Forlani, star of the Miramax movie Boys and Girls, alleges that she "escaped" Weinstein's advances five times.
When Beckinsale was 17, she alleges, she was invited to meet with Weinstein at the Savoy Hotel. Though she assumed the meeting would be in a conference room, she says she was sent to the producer's room instead. "He opened the door in his bathrobe," she wrote in an Instagram post.
Cara Delevingne
After meeting with Weinstein and a director in a hotel lobby to discuss a movie role, "Harvey asked me to stay and chat with him," Delevingne wrote in a statement shared on Twitter. "As soon as we were alone he began to brag about all the actresses he had slept with and how he had made their careers and spoke about other inappropriate things of a sexual nature.
Léa Seydoux:
"He invited me to come to his hotel room for a drink. We went up together. It was hard to say no because he's so powerful. All the girls are scared of him. Soon, his assistant left and it was just the two of us. That's the moment where he started losing control," the French actress wrote in The Guardian. "We were talking on the sofa," Seydoux alleges, "when he suddenly jumped on me and tried to kiss me. I had to defend myself. He's big and fat, so I had to be forceful to resist him. I left his room, thoroughly disgusted. I wasn't afraid of him, though. Because I knew what kind of man he was all along." He then invited me to his room. I quickly declined and asked his assistant if my car was outside. She said it wasn't and wouldn't be for a bit and I should go to his room. At that moment I felt very powerless and scared but didn't want to act that way hoping that I was wrong about the situation. When I arrived I was relieved to find another woman in his room and thought immediately I was safe. He asked us to kiss and she began some sort of advances on his direction. I swiftly got up . . . I said again that I had to leave. He walked me to the door and stood in front of it and tried to kiss me on the lips. I stopped him and managed to get out of the room."
Gwyneth Paltrow
After casting the actress in Emma, Weinstein allegedly asked Paltrow to meet with him in a suite at the Peninsula Beverly Hills, where she says he put his hands on her and suggested "they head to the bedroom for massages," according to The New York Times. "I was a kid, I was signed up, I was petrified," says Paltrow.
Angelina Jolie
"I had a bad experience with Harvey Weinstein in my youth, and as a result, chose never to work with him again and warn others when they did," Jolie told The New York Times. "This behavior towards women in any field, any country is unacceptable."
Heather Graham
"In the early 2000s Harvey Weinstein called me into his office," Graham wrote in Variety. "There was a pile of scripts sitting on his desk. 'I want to put you in one of my movies,' he said and offered to let me choose which one I liked best. Later in the conversation, he mentioned that he had an agreement with his wife. He could sleep with whomever he wanted when he was out of town. I walked out of the meeting feeling uneasy. There was no explicit mention that to star in one of those films I had to sleep with him, but the subtext was there.
Judith Godrèche
French actress Godrèche says that following a meeting at the Cannes Film Festival, Weinstein invited her to his suite at the Hotel du Cap-Eden-Roc, where he allegedly asked to give her a massage. "The next thing I know, he's pressing against me and pulling off my sweater," she told the Times. Godrèche then left the suite.
Dawn Dunning
Costume designer Dunning says that Weinstein offered her a screen test before inviting her to a meal; upon arriving at the restaurant, she says, Dunning "was told that Mr. Weinstein's earlier meeting was running late, so she should head up to his suite," according to the Times. There, Dunning found a bathrobe-clad Weinstein, who allegedly offered her contracts for three films on the condition that she have three-way sex with him. "You'll never make it in this business," she says he replied when she laughed in response. "This is how the business works."
Mira Sorvino
The actress, who starred in a string of Miramax movies in the 90s, told The New Yorker that in 1995, Weinstein was alone with her in a hotel room, and proceeded to massage her shoulders, which made her "very uncomfortable." She alleges that he then chased her around the room. A few weeks later, says Sorvino, Weinstein abruptly showed up at her apartment in New York after midnight. Sorvino says she told him her boyfriend was en route—a lie that persuaded Weinstein to leave. She believes that night negatively impacted her career: "I definitely felt iced out and that my rejection of Harvey had something to do with it."
Liza Campbell
Campbell, a writer and artist, wrote in The Times of London that in 1995, Weinstein called her out of the blue and invited her to meet with him about potential work in his hotel room. There, she alleges, he asked her to "jump in the bath" with him.
With information from Vanity Fair