Bolton Has Fallen, but Not the Mother Who Gave Birth to Him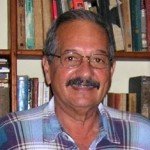 By Manuel E. Yepe
http://manuelyepe.wordpress.com/
Exclusive for the daily POR ESTO! of Merida, Mexico. 
Translated and edited by Walter Lippmann. 
Cunning, stubborn and politically dangerous… Thus the foreign policy analyst, columnist of the British news agency Reuters, Daniel R. DePetris, describes the firing of the murky multiple killer in the politics of the United States John Bolton, announced yesterday by his boss, the no less murky Donald Trump, president of the United States of America.
"John Bolton is just the opposite of what a presidential national security adviser should be. He is as stubborn as a rhinoceros, as cunning as a snake, and as dangerous as a scorpion. Bolton's is an extreme, black and white view of the world: if you're not an ally of the United States, you're an adversary who needs a boot on his neck in the form of military force or economic sanctions.
"The second and third order strategic consequences are no obstacle to Bolton. Why go through the humiliating spectacle of negotiating when you can simply bomb Iran's nuclear facilities or violently end Kim Jong-un's "regime" by force?
"Diplomacy, after all, is for the weak, the State Department bureaucrats and the appeasers. If the boss insists on diplomacy, then advise him to demand the moon, the stars and everything else rather than offering a bargaining chip in the form of relief from sanctions.
John Bolton made his career by acting as a wrecker of arms control agreements and, indeed, of agreements of any kind. Before joining the Trump administration as national security advisor, Bolton was, for a brief time, ambassador to the United Nations and undersecretary of state for arms control. There, he attempted to remove an intelligence analyst for not agreeing with his position on Cuba's alleged biological weapons program.
When the president asked Bolton to serve as his national security adviser last year, it generated many concerns and much confusion because Trump and Bolton could not have had more fundamental disagreements on foreign policy. Although both made fun of the United Nations, as well as international organizations in general, and had divergent views on some of the most important issues on the agenda, Bolton would prefer to attack Iran rather than have any dialogue with its leaders. This was an alternative that Trump has said on numerous occasions that he would be more than happy to consider (at the next meeting of the UN General Assembly, for example).
As for Venezuela, Trump seems to have regretted trying to overthrow Nicolás Maduro, when Bolton was attacking Caracas as part of a "troika of tyranny". Bolton's obsession with unilaterally denuclearizing North Korea – an approach that weighed on Trump during his second summit with Kim Jong-un in February – is far more likely to lead to the end of diplomacy than to the end of Pyongyang's nuclear weapons program. (If ever there was one).
Trump got tired of Bolton in the same way he got tired of other members of his closest staff: Rex Tillerson, James Mattis, Steve Bannon, Reince Priebus, H.R. McMaster, and John Kelly were all convenient to the president at one point, only to be abruptly fired or convinced to resign.
Bolton, as thorny as a porcupine in dealing with his colleagues, had long been strained in relations with Trump. NBC News reported that the two men had a screaming fight behind closed doors the night before Bolton's resignation.
Trump said he will announce the name of his new national security adviser next week, and the corridors in Washington are already filled with speculation.
According to DePetris, Trump needs an adviser who is willing to engage in pragmatic negotiations and is prepared for an uncomfortable but necessary negotiations. He needs someone to help him end the wars that have continued aimlessly and purposelessly. You need someone to hold members of the administration accountable when they refuse to implement the policy once it is approved by the agencies.
All this will be easier with Bolton off the team.
But Humanity has no illusions. In the Oval Office of the White House there are many other falcons almost as cruel and ruthless as this one to advise the Falcon-in-Chief. But there has undoubtedly been a respite.
September 11, 2019.
This article can be reproduced by quoting the newspaper POR ESTO as the source.
Translated with www.DeepL.com/Translator