Jack Lieberman will live forever in the heart of the Cuban people
By Carlos Rafael Dieguez 
August 31, 2020
Translated and edited by Walter Lippmann for CubaNews.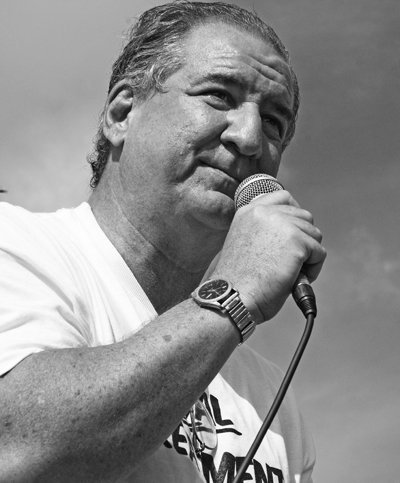 Jack Lieberman has just died physically in Fort Lauderdale and continues to live forever in the heart of the Cuban people and the world. Fervent revolutionary Liberman, one of his close friends Camillo Coco remembers him: "Our brother Jack Lieberman passed away. The South Florida activist community has lost a great organizer, a fighter, and a man full of principles and love for his fellow human beings. Jack Lieberman was simply the best. He was so good to our members, especially in the last 5 months of the pandemic. He was one of the first to see us when the layoffs started. He was a generous and kind soul, but also fiercely committed to the fight for justice. He was always, always there.
He will be deeply missed. I was lucky enough to meet Jack and I am very proud to have worked with him. This is a very sad moment for me and many others who knew and collaborated with him in many struggles. He continues to be an example of dedication to the social causes he fought for.
For our part, from RADIOMIAMITV, we have many things to say about Jack Lieberman among them, and the most important one is that he always stood by the people of Cuba in the struggle for the removal of the US blockade against our country. He participated in dozens of caravans and meetings in La Alianza Martiana, he always supported and advocated for good relations between his country and ours. He was always accompanied by a smile of joy, the same size as the firmness and love with which he confronted injustice.
In one of our last interviews with Jack Lieberman, together with André Gómez, coordinator of the Antonio Maceo Brigade, he left us his pro-Cuba opinion for history.
On his Facebook Wall, Mike Martinez writes: "I am proud to have always been at Jack Lieberman's side. A titan among titans. A servant of the people." Other writings also appear. Today I lost a best friend, a mentor, a hero and a role model. Jack Lieberman is part of my extended family and was my most trusted friend in politics. We spoke often and above all, he was my rock on every campaign and a North Star. Jack Lieberman (also known as Radical Jack) is a true legend and his memory will live on.
The Coronavirus has taken away a hero from a thousand battles that the American people, the Cuban people and the world will never forget.