Havana Shall Not be Gentrified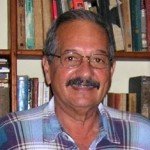 By Manuel E. Yepe
http://manuelyepe.wordpress.com/
A CubaNews translation.
Edited by Walter Lippmann.
Proof that neoliberal capitalist domination is universal lies in the real estate speculation that underlies the neoliberal dream that "wealth is easy in the capitalist world".
The most common evidence is finding a sumptuous building being built where previously there had been many modest homes and/or small businesses. If there is not a billboard to inform you, investigate and you will find that the new construction will house or serve a small number of families in very sumptuous conditions.
This phenomenon of capitalism is called "gentrification." Sometimes it affects whole neighborhoods of humble population and leaves beautiful spaces that certainly can make wide sectors of the citizenship proud –even popular sectors– despite the fact that they hurt the sensitivity of those who worry about the worsening situation of those who previously inhabited those areas.
I remember that, shortly after the triumph of the revolution in Cuba, more than half a century ago, for the first time, I heard of this from a young dreamer named Eusebio Leal.
If I am not mistaken, he, being a history lover, began working as an assistant to the elder historian of the city of Havana, Emilio Roig de Leuchsenring (1889-1964). Eusebio devoted himself so thoroughly to his work that he became, first, a faithful and indispensable assistant to this erudite figure and, after his death, his replacement.
The process of restoration of the historical center of Havana City has gone through several stages after the Office of the Historian was founded –with managerial and operational autonomy– in 1938, on Dr. Emilio Roig de Leuchsenring's initiative Its purpose was the promotion of the culture of Havana and the conservation of the valuable monumental legacy that the capital of the country treasures.
Eusebio added to his mentor's teachings his own considerations and theories about the course to be applied to the conservation, reconstruction, and development projects of the capital city of all Cubans. He did it with such brilliance that it soon became clear that no one but he could undertake the complex task of conducting the work.
He was officially appointed Historian of the City when he had already demonstrated, in daily practice, that he was the ideal person to carry out the ambitious projects that were only in his mind but which he described as fait accompli.
So many people had to be convinced that the need to save Havana was so pressing that it would have to be taken on as a priority together with the education, public health and defense of the country.
This implied such tasks of convincing and promoting that made Eusebio Leal excel as a tribune and diplomat as well as administrator and builder.
Of course, the works and projects of the Office of the Historian of Havana earned enthusiastic patronage from the highest political leadership of the Cuban state, including that of the top leader Fidel Castro, who gave them their full support whenever necessary.
With Eusebio's personal participation in every promotional detail, the historic center of the Cuban capital was declared a World Heritage SIOPite by UNESCO in 1982. This fueled a process of restoration that has transcended the patrimonial conservation framework and became an example of sustainable local development.
The restoration process had, as a central aim, the concept that the historic center would be not only an act of high architectural and urban value, but also the creation of a site with great cultural, economic and social potential. Eusebio was convinced that a successful rehabilitation should be self-financing and socially participatory.
The restoration process of the Historic Center of Old Havana –based on a model of self-management with a participatory and community approach– has been successful in the Cuban patrimonial context. It has contributed to the objective of guaranteeing the social achievements of the Cuban people within the socialist revolution.
One undoubted social impact of the restoration process is that it created a new awareness about the value of the city, its potential and the feasibility of its recovery.
The restoration of old hotels, the creation of hostels and extra-hotel services of various kinds has created the most visible side of the economy of the historic center. These, together with the commercial activity and handicraft production, have formed a profile that describes the historic center of the city.
Havana will not be gentrified. The population that has given it worldwide fame for its joy, traditions, hospitality, generosity and solidarity will continue to be the absolute owner of the increasingly beautiful and welcoming city.
May 4, 2017 
LA HABANA NO SERÁ GENTRIFICADA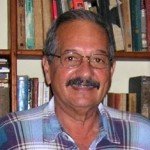 Por Manuel E. Yepe
http://manuelyepe.wordpress.com/
Una prueba de que el capitalismo neoliberal es universal en su dominación, está en la especulación inmobiliaria que fundamenta el sueño neoliberal de que la riqueza es fácil en el mundo capitalista. Lo más común es encontrar un suntuoso edificio construido donde antes hubo muchas viviendas modestas y/o pequeños comercios. Si no hubiera una valla que se lo informe, investigue y generalmente conocerá que la nueva construcción alojará o dará servicio a un reducido número de familias pero en condiciones muy suntuosas.
Este fenómeno propio del capitalismo se llama "gentrificación". A veces afecta a barrios enteros de población humilde y deja bellos espacios que ciertamente pueden constituir orgullo de amplios sectores de la ciudadanía –incluso sectores populares- aunque hieran la sensibilidad de quienes se preocupan por la peor situación en que quedaron quienes habitaban esas áreas.
Recuerdo que poco después del triunfo de la revolución en Cuba, hace más de medio siglo, oí hablar por vez primera de este fenómeno a un joven soñador nombrado Eusebio Leal, quien -si no me equivoco- por ser aficionado a la historia, comenzó a trabajar como asistente del anciano historiador de la ciudad de La Habana, Emilio Roig de Leuchsenring (1889 – 1964). Se entregaba con tanto esmero a su labor que se convirtió, primero, en fiel e imprescindible ayudante de este sabio y, luego de su muerte, en su sustituto.
El proceso de restauración del centro histórico de Ciudad de La Habana ha pasado por varias etapas desde que, en 1938, se fundó con carácter autónomo la Oficina del Historiador por iniciativa del Dr. Emilio Roig de Leuchsenring, con el propósito de fomentar la cultura habanera y promover la conservación del valioso legado monumental que la capital del país atesora.
Eusebio incorporó a las enseñanzas de su mentor sus propias
consideraciones y teorías acerca del curso que debía aplicarse a los proyectos de conservación, reconstrucción y desarrollo de la ciudad capital de todos los cubanos con tal brillantez que bien pronto se hizo evidente que nadie más que él podría asumir la compleja tarea de conducir esos trabajos. Fue designado oficialmente Historiador de la Ciudad cuando ya había demostrado, en la práctica cotidiana, que era la persona idónea para impulsar los ambiciosos proyectos que apenas bullían en su mente pero que ya describía como hechos consumados. Había que convencer a tanta gente de que la necesidad de salvar a La Habana era tan presionante que tendría que ser asumida de manera prioritaria y simultánea con las de educación, salud pública y defensa del país.
Ello implicaba un trabajo de convencimiento y promoción que hizo que Eusebio Leal sobresaliera como tribuno y diplomático tanto como administrador y constructor. Por supuesto, las obras y proyectos de la Oficina del Historiador de La Habana obtuvieron patrocinio entusiasta de la máxima dirección política del Estado cubano, incluyendo el del máximo líder Fidel Castro quien les dio todo su apoyo cuando ello fue necesario.
Con su participación personal en cada detalle promocional, el centro histórico de la capital cubana fue declarado Patrimonio de la Humanidad por la UNESCO en 1982, algo que impulsó un proceso de restauración que ha trascendido los marcos de la conservación patrimonial y se convirtió en ejemplo de desarrollo local sostenible. El proceso restaurador apuntaba a que el centro histórico no sería solamente un acto de alto valor arquitectónico y urbanístico, sino además un sitio de gran potencial cultural, económico y social, con la convicción de que una rehabilitación exitosa debía ser autofinanciable y socialmente participativa.
El proceso de restauración del Centro Histórico de La Habana Vieja basado en un modelo de autogestión con enfoque participativo y comunitario ha sido exitoso en el contexto patrimonial cubano y ha aportado al objetivo de garantizar las conquistas sociales logradas por el pueblo cubano con la revolución socialista.
Un indudable impacto social del proceso de restauración, es que a partir de su propia labor, se ha creado una nueva conciencia sobre los valores de la ciudad, sus potencialidades y la factibilidad de su recuperación.
A partir de la restauración de antiguos hoteles, la creación de hostales y de servicios extrahoteleros de diverso orden, se ha constituido en la cara más visible de la economía del centro histórico, junto con la actividad comercial, y ha conformado un perfil que al igual que la actividad artesanal, califica al centro histórico de la ciudad.
La Habana no será gentrificada. La población que le ha dado fama mundial por su alegría, sus tradiciones, su hospitalidad, su generosidad y su solidaridad seguirá siendo dueña absoluta de la cada vez más bella y acogedora ciudad.
Mayo 4 de 2017