Cure

for Terrorism Only Makes Things Worse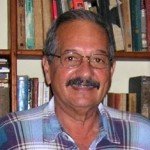 By Manuel E. Yepe
http://manuelyepe.wordpress.com/
Exclusive for the daily POR ESTO! of Merida, Mexico. 
Translated and edited by Walter Lippmann. 
The "wars against terrorism" waged by the United States in Iraq, Afghanistan and Pakistan in retaliation for the terrorist attack of September 11, 2001 in New York and Washington, have caused the death of half a million people, according to a study released by Brown University, which is based in Providence, Rhode Island, United States.
Brown is an important private center of advanced studies and research that is part of the Ivy League. Brown brings together the most accredited and exclusive private universities on the East Coast of the United States, where a high proportion of the political, intellectual, scientific and business leaders of that country graduate.
The surprising new study by Brown University reveals that between 480,000 and 507,000 people were killed during the U.S. Wars after September 11, 2011.
The study examined the three "war on terror" conflicts in Iraq, Afghanistan and Pakistan – the latter as an extension of the Afghan war and the focus of U.S. drone attacks.
The half a million deaths include those of combatants and civilians due to direct fighting and war violence. However, the number could be much higher, given that the study did not take into account the perhaps much higher number of civilians killed by infrastructure damage, such as the disablement of hospitals or water supplies, or other indirect results of war.
Tragically, civilians account for more than 50% of the approximately 500,000 deaths. The study further estimates that both U.S.-backed foreign forces and opposition militants each suffered more than 100,000 deaths.
As for U.S. forces, the report reveals that more than 60,000 U.S. soldiers were killed or injured in the three previously-mentioned conflicts after September 11. This includes 6,951 U.S. military personnel killed in Afghanistan and Iraq since U.S. invasions of those countries in 2001 and 2003.
As for the seventeen years of the so-called "forgotten war" in Afghanistan, the study concluded, according to the Voice of America (VOA), that in October 2018 deaths in Afghanistan numbered about 147,000 people, including Afghan security forces, civilians and opposition fighters. The figure also includes the deaths of 6,334 U.S. soldiers and contractors, as well as more than 1,100 allied soldiers.
In particular, Brown University's study makes explicit reference to attempts by the U.S. government to "paint an optimistic picture" of wars, which has prevented the American public from knowing the true extent of the civilian casualties from the United States and other countries.
A recently-published study entitled Human Cost of the Post-9/11 Wars: Lethality and the Need for Transparency denounces the fact that: "Full accounting of the total death toll has been "prohibited by governments interested in painting a promising picture of perfect execution and progress" but also points out that war chaos and inaccessibility of dangerous places prevent narrower, more truthful and accurate accounting.
In fact, the total number of direct deaths in these wars may never be known. For example, tens of thousands of civilians may have died in retaking Mosul and other cities held by the Islamic State (ISIS), but most likely their bodies have not been recovered.
In addition, this figure does not include "indirect deaths". Indirect damage is damage that occurs when the destruction or damage of wars has long-term consequences for the health of people in war zones. For example, due to disruption of access to food, water, sanitation, electricity or other infrastructure.
Estimates compiled in the past by independent monitoring groups and survey organizations have put the death toll in Iraq at more than one million people.
November 12, 2018.